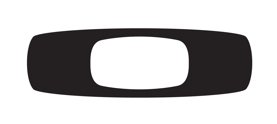 OAKLEY TAKES HOME 20 WINTER X GAMES 15 MEDALS
Medals include 10 Gold, 5 Silver and 5 Bronze
Oakley athletes were on a rampage on the final day of Winter X Games 15, raking in another eight medals and bringing the final Oakley medal count to an impressive 20 Winter X Games medals.
"This was a fantastic X Games for the Oakley Brand," said Pat McIlvain, Oakley Sports Marketing VP. "Led by an incredible athlete team laying it on the line, our exposure and brand leadership was at all time high. With our sponsorship and commercials, we had the ability to communicate a stronger brand message to a much wider audience."
One of the most anticipated events of the Games, Men's Snowboard Superpipe, was well worth the wait as Shaun White came back after not qualifying for Men's Slopestyle for the first time in nine appearances to lay down one of his best Superpipe runs ever. He was rewarded with a massive 97.33 points and ran away with the gold. "Tonight was a great night," said White. "I can't describe the feeling. All the other riders were amazing and it forced me to do my absolute best. I am so happy to have another one of these gold medals around my neck."
The buzz about Shuan White's absence in the Men's Snowboard Slopestyle Final was quickly overtaken by talk about Winter X Games rookie Sebastien Toutant. Toutant first found his way onto the podium Friday night, when he claimed silver in Big Air, but the young Canadian wasn't done there. Come Sunday afternoon, he executed a flawless run to snag his first X Games gold medal. "I had no expectations, I just came here to have fun and be with all of my friends at my first X Games," said the 18-year-old Montreal native. "Just to be invited was crazy. After the Big Air, when I got silver, I was thinking I might be able to do really well in Slopestyle as well. I put it down and made it happen and it is a dream come true."
Joining Toutant on the podium was fellow Oakley athlete and rookie Mark McMorris who grabbed the silver medal with a score of 90.00 to Seb's 93.00 points.
Another fan favorite is always the Snowmobile Best Trick event where the entertainment level is as high as the tricks. Daniel Bodin, who won his first gold medal earlier this week in Freestyle Snowmobile, hucked a massive double grab backflip for 96.00 points and the gold medal. "That is the biggest one I have ever done," said Bodin. "I have done it before, but I have never landed it on snow. I just had to do it."
Last year's Best Trick gold medalist Heath Frisby joined his Oakley teammate on the podium, taking home the bronze medal for his tsunami backflip.
Rounding out Oakley's rash of gold medals was Josh Dueck on the Mono Skier X course, who got out to a quick lead and never looked back. "It's pretty good; it's the most fun I've had in a long time," an overwhelmed Dueck said. "Just the community of people that's around here - it's like a big old family - they kept my equipment in order and made it real easy for me to do what I love to do. It's the most fun ever, it's amazing."
Chris Del Bosco took an early lead in the Men's Skier X final after clocking the fastest qualifying time by a full two seconds, but another gold was not in the stars for the defending champ. In a stunning photo finish Del Bosco finished just half of a ski behind race winner John Teller. "I tried to stay as tight as I could getting into the finish jump and I kind of skipped off the top a little bit," explained Del Bosco. "I gained a little bit but there's just no room after the finish jump once you hit the jump and basically landing to cross the finish line, so I just kind of ran out of room."
It was a similar story for Oakley teammate Jenny Jones, the reigning Slopestyle queen. Jones took the silver medal in this year's Women's Snowboard Slopestyle event with a score of 89.33 behind rookie Enni Rukajarvi. "I would have loved a third gold," said Jones. "But I am stoked to be on the podium. Congrats to Enni on her first Winter X Games and her first gold."
All in all, it was another great Winter X Games with the astounding performances by all the athletes, blue bird skies all week long and record crowd of 114,200 people at Buttermilk Mountain in Aspen, Colo. Winter X 15 is one to be remembered.