Another year of the Worst Topsheet Ever contest down, and we're still processing the unfortunate reality that we actually have to produce a couple of these terrible graphics. We actually have to sit down in front of a computer and do the production work on these files. Then, we have to spend the time to print them. Then, worst of all, we have to spend hours pressing them onto a perfectly good pair of skis.
The only way that we can even begin to sleep at night after all that is knowing that we'll be shipping them out to someone who has to ACTUALLY SKI on them, all year, and the year after that, and probably the year after that. Publicly. There's no way that they'll be able to sell them to anyone at the end of the season; let's get real here, nobody else would punish themselves so.
The concept of the contest should need no explanation. It's all in the name really. However, just in case you've been living in a closet (with no wifi) for the last month, those who entered the contest fought their sleep instinct (and gag reflexes), while utilizing all the means at their disposal (pirated copies of photoshop and legal copies of MS Paint) to churn out graphics so bad that no self-respecting company would ever actually WANT to put them on their skis. Good thing that little voice that convinces other people it's a good idea to not embarrass themselves doesn't pester us. After an initial elimination round, the members of Newschoolers chose the best worst design through a series of head-to-head brackets of voting.
We've spent a lot of time looking through all the entries, and we have generally agreed that they are all terrible. Impressive showing this year. We've been trying to view these in brief doses to limit the chance of overexposure, so lets just get this over as quickly as possible. First off, the Newschoolers popular vote goes to...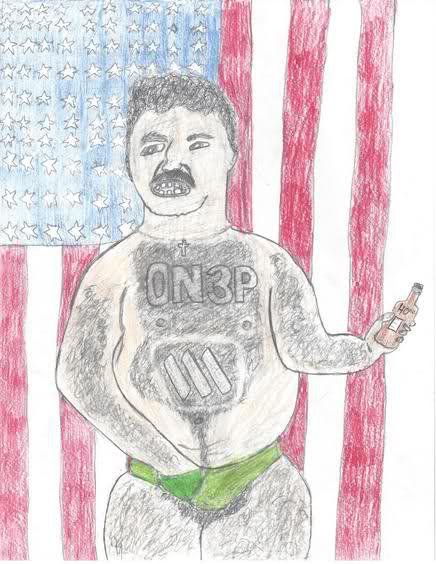 Member jakelewis with his entry "Itch". We don't know what this is or how its going to fit on a ski. Thanks goes to everyone for voting this up to #1 every round, now if we only knew why...
And while we're sorry we can't embarrass everyone who entered by forcing them to ski on their topsheets for years to come, we would love to commend these horrendous honorable mentions...

Username Sklar is back with another solid entry. Best of the collage style entries by far.

The Blobfish Gets Classy from NS member colleenator. This is really too good to win, it's the opposite of the popular vote winner. Nice work!

This ski is Dildos.

We've had a customer email us a photo of him sleeping with a pair of Caylors, but this took the cake. Kudos gentlemen, your bared buns are now all over the Internet.

Great theme, and the aye-aye thing at the bottom really freaked us out.

The runner up to the popular vote winner, "Boy's Club" by Landis Tanaka. I don't even...

This was too funny to win, it was too good. We appreciate the creation of sexy pianos, which we believe is a first for this contest.

No comment.
Even though the world was supposed to end several times in the last year or so, we were pretty sure we weren't going to be raptured as we ran this contest. That's probably grounds for damnation. So we ran it this year. Still banking on that whole Mayan thing so that we don't ever have to go through this again. Here's to you Harry!