It's fair to say that ON3P has trodden a different path in the ski industry ever since their foundation on the forums of Newschoolers and TGR. There they listened to users' ski wants and needs and figured out what other brands had been failing to produce. Then, rather than outsourcing production like so many independent brands that have started up before and since, they have taken their time and invested the capital required to build a factory capable of producing some of the highest quality skis on the planet. They have redefined the limits of rocker, shunned the current fashion of hyper-light touring skis, almost completely ignored the competition scene and generally waved a middle finger at industry convention. The result of all of the above has been some of the most unique, most rider-focused skis available to date.
Now they are shaking things up again, defying yet another age-old industry norm: the sales and production cycle. As of a couple of weeks ago, their entire 18-19 ski line is available for purchase, with delivery in time for summer camps and late season missions. It's a path they set out on last year, but this is a full blown line release. If you want the new Magnus 102 for your summer or Southern Hemisphere needs, it can be yours. We sat down with ON3P founder and one of Newschoolers' most active members, Scott Andrus, to find out more about the decision to change things up again and asked a couple of questions about that new new as well.
_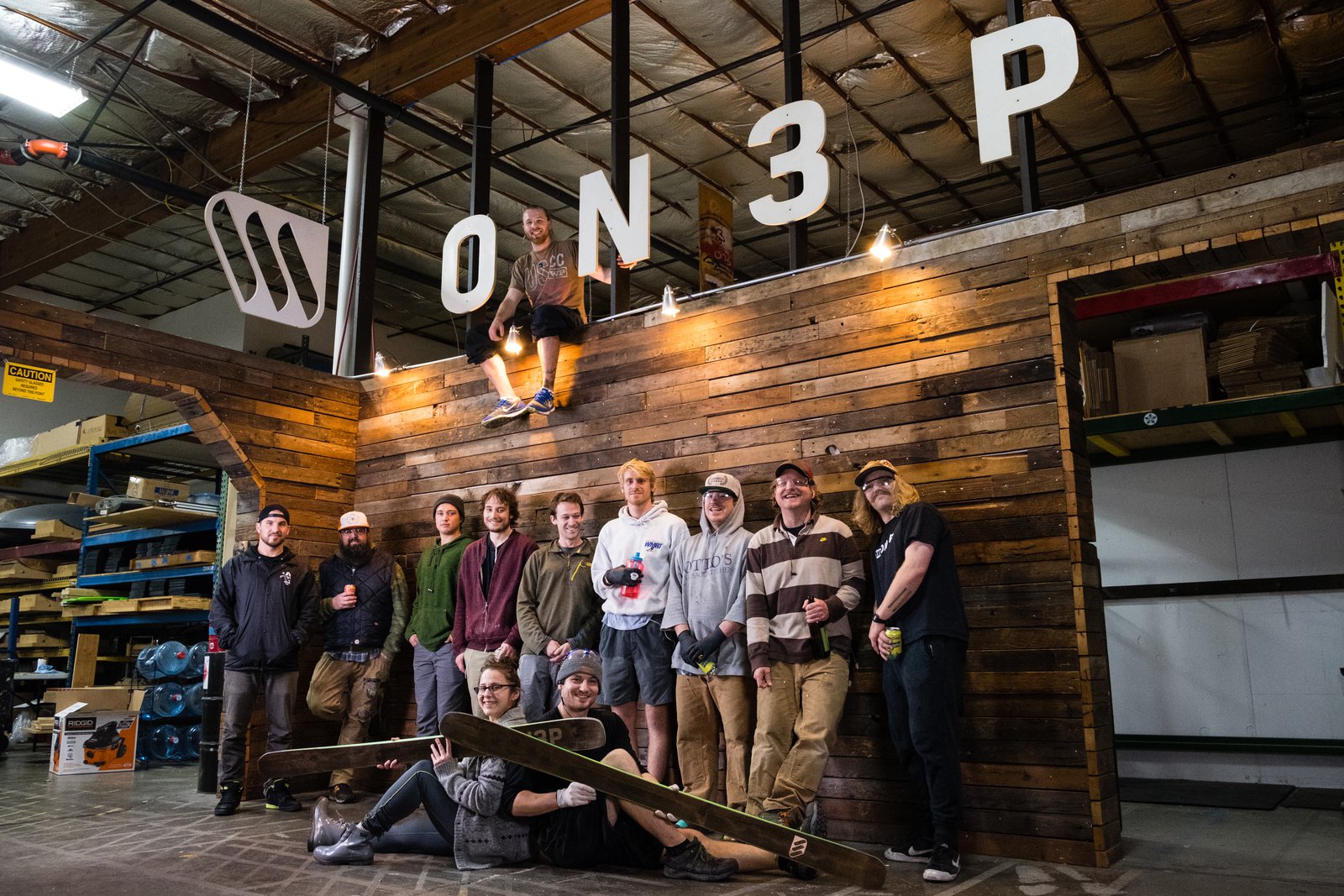 _
Last year saw the beginnings of a shift to an earlier ski distribution cycle… what's different this year, and why the change?
We're more confident in the benefits of the change and the rational behind it. Last year was sort of a trial run to see how this might work. We weren't ready on the production end to meet those demands, and unfortunately, this year we're still about three weeks behind where we had hoped to be. That said, we have skis going into inventory several months earlier than they would on our usual timeline, so we're feeling good about the spring & our ability to maximize our skis' lifecycle and availability to customers.
_
Why is it "dumb to release skis that you can't buy for eight months"? Is there is an industry-wide problem? Or is it perhaps something that works for your business but wouldn't necessarily work on a larger scale?
The answer is right there in the question. Why undercut your current product line, halfway into your sales season, with a new product that is unavailable for seven to nine months? I understand the model from a production perspective; brands need the time to build out orders for the fall. I've never understood it from a sales perspective. Under the current model, skis are announced but unavailable for longer than the time they are available without an announced replacement - that doesn't make sense to me.
The ski industry is a unique, seasonal place, so I'm not surprised that we're part of a model that at times seems illogical. I also don't know how the ski industry would react to a modified sales platform with later product launches.
What I do know is that we're small enough that we're able to write our own timeline and operate outside the industry norm. It is hard to say what sales & product cycles will look like five or ten years down the line; but it is interesting to consider how the shift from retail to online & B2C sales will further alter the system.
_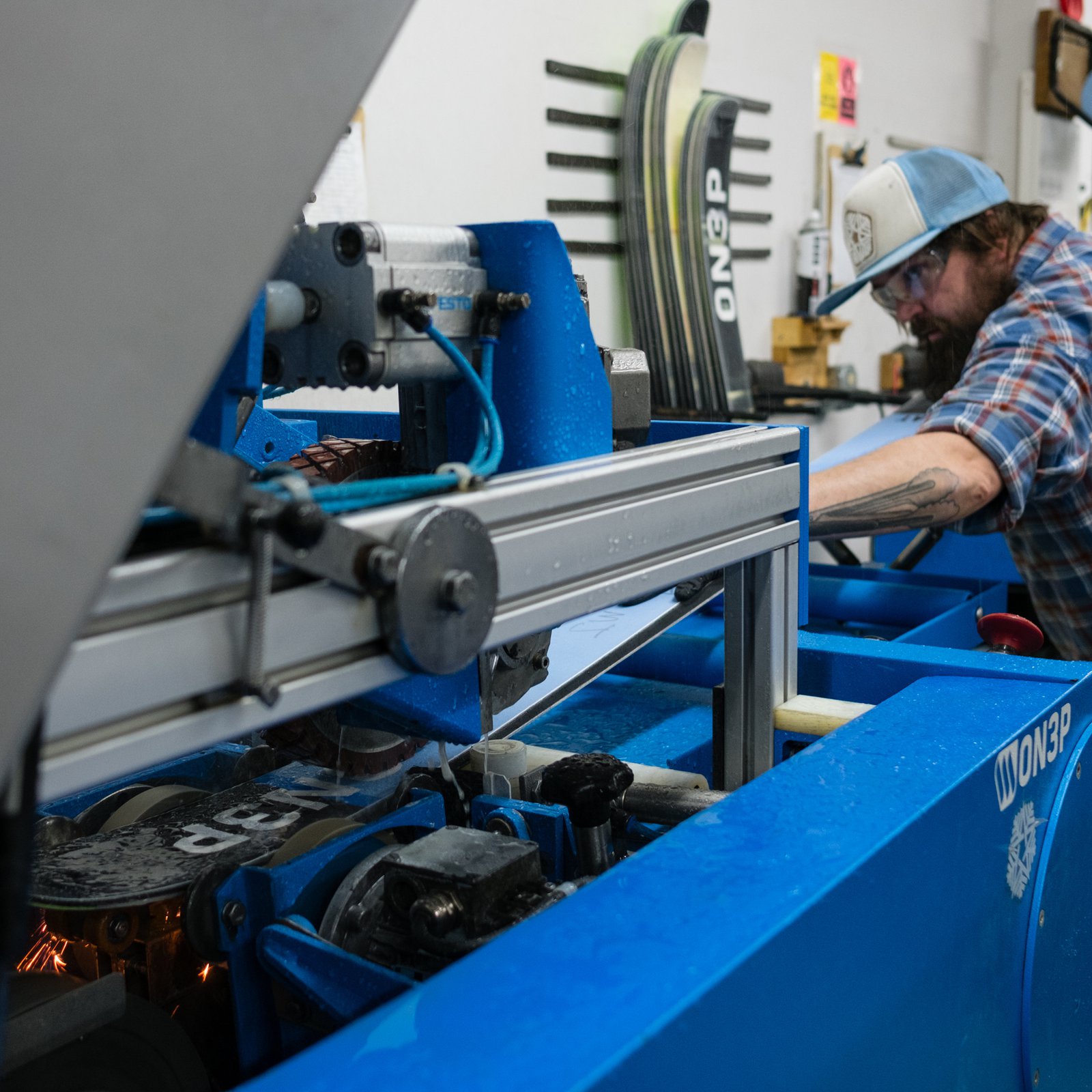 _
How does the whole SIA/Outdoor Retailer model hinder small brands? Do you think that if the industry moved away from that, it would be easier to compete?
Trade shows can be a hindrance if you let them be. The biggest thing is cost. Trade shows are wildly expensive and tailored towards brands focused on a retail-based model. We tried for years to make that model work before realizing that, at our size, the financials don't add up. Small brands have higher production costs, are paid later than larger brands, and don't have the volume to make the model profitable. It became apparent a retail-based model wouldn't work for ON3P.
If you are focused on growing your retail network, trade shows are a necessity because that is the current dealer standard for timing & sales. Face-to-face meetings are important for developing relationships. That said, for brands with a limited dealer network, they aren't worth the cost.
_
When will your 18-19 skis actually be in stock? Will the skis also be available from retailers this early?
Certain skis are in stock now and we have new batches of skis being completed daily. The directional/powder models - skis that won't see immediate use - will be ready in mid-May. Our current inventory volumes are limited so we expect certain models to sell out over the next month while we get the full line in stock.
We have several select retail locations who will also be getting skis in the coming weeks, with more complete delivery in mid-Summer.
_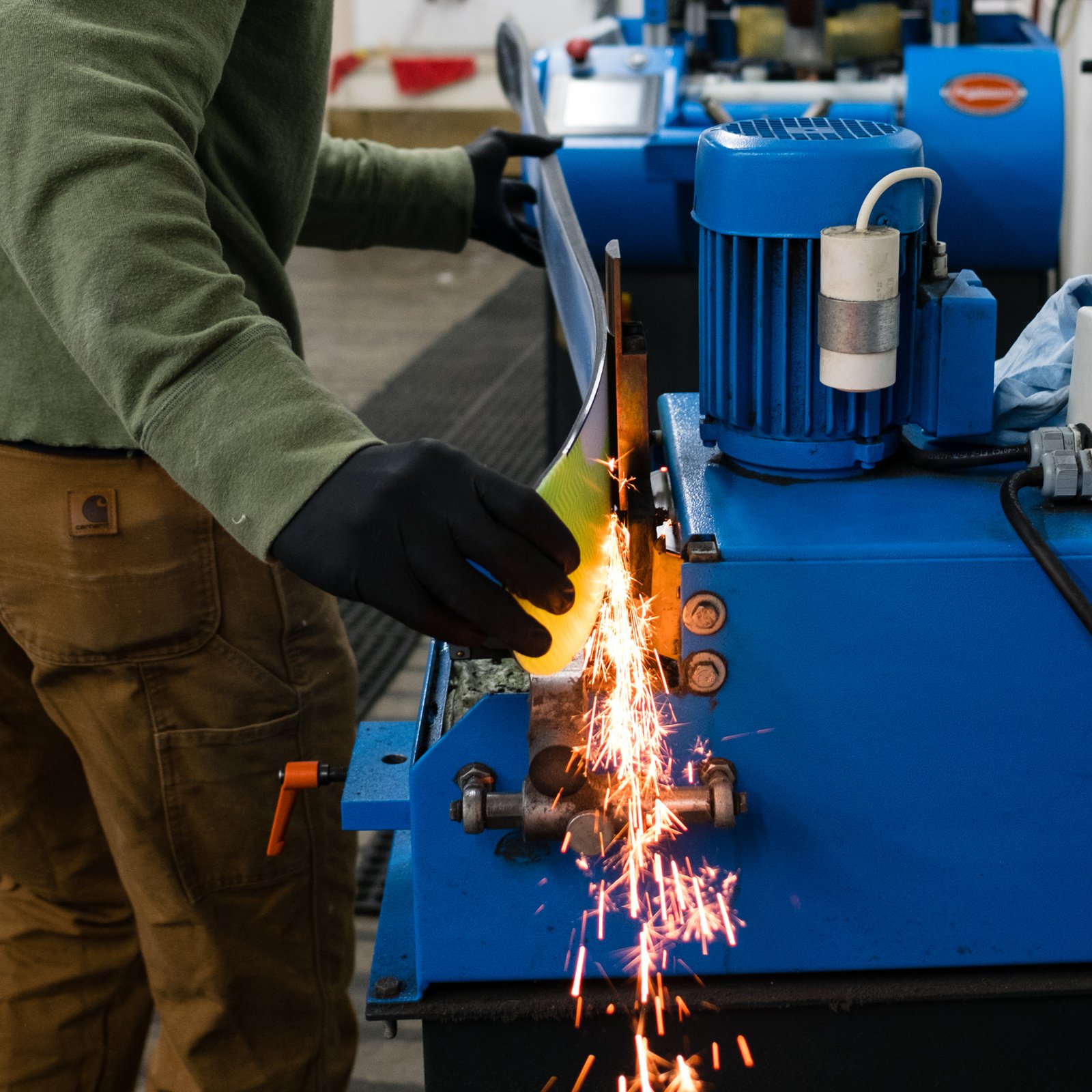 _
More generally, how have your retailers reacted to the move? Does it work for them or is it more of a direct to consumer sales move?
As with any change, I am sure it is more of an inconvenience than some let on. That said, the dealers we have long standing relationships with understand that we're not a major [brand] and support the change to our model. I can't speak more highly of the dealers we continue to work with and their commitment to ON3P. This is a new model, so we're all learning as we go. We'll work to continue to figure out the best fit for ON3P and our dealers going forward.
_
It feels like you guys target your skis purely at a 'core' audience. When riding my own ON3Ps I always get asked questions by people who haven't heard of the brand because it isn't present in many stores. Do you feel the need to market to a wider consumer base or is that not in the strategy?
We build skis for skiers that care about what they ski on. That market is far larger than the number of skis we can build each year. We don't need to expand to a wider consumer base - we just need to educate skiers on why we do what we do. When skiers understand why we spend the time and effort to build skis like ours, it is something anyone that is passionate about skiing can easily relate to. Our goal is to offer skis for those that want a superior product, and know when they have one. That is why I started building skis in the first place.
_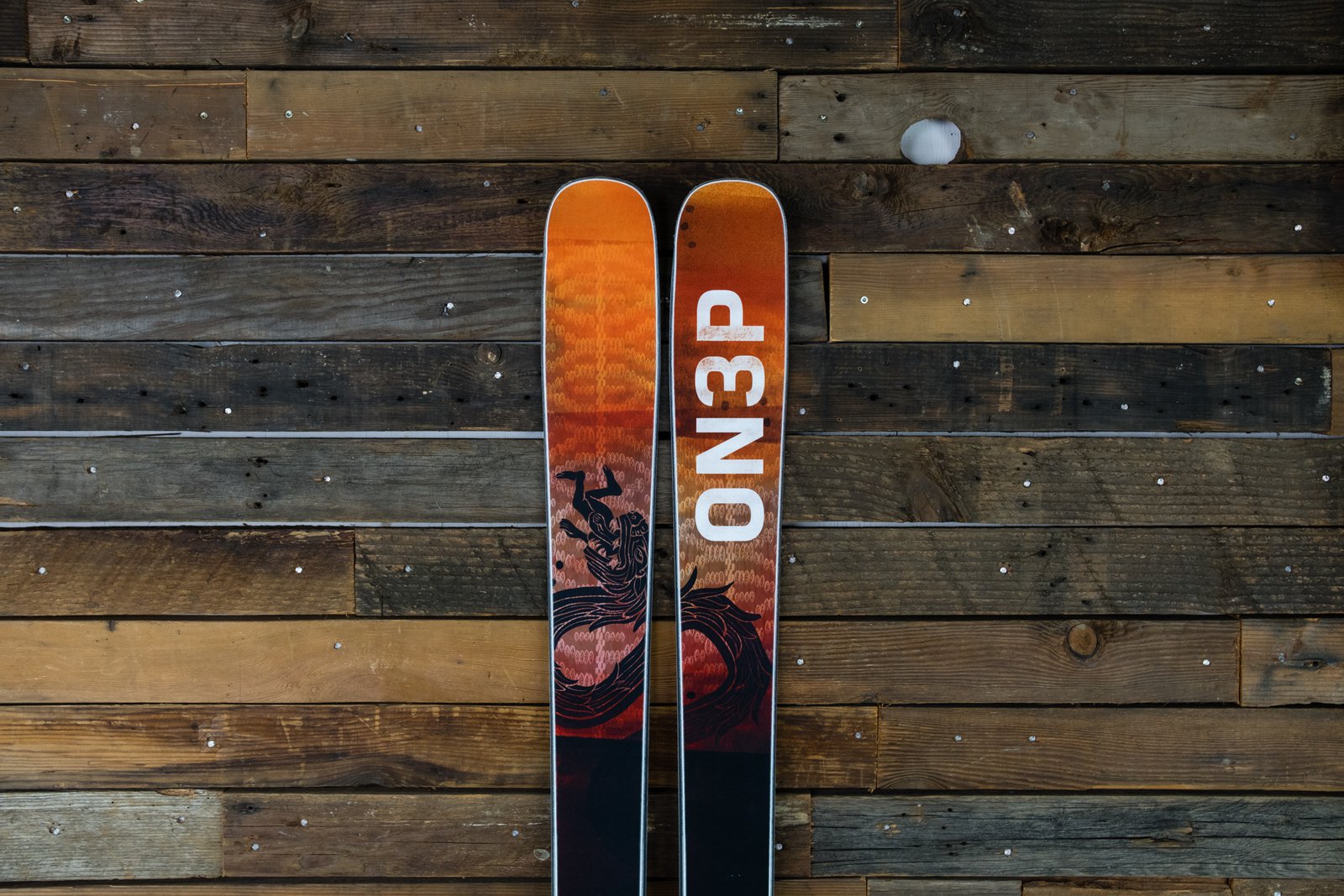 _
Moving on to more of a line question here but, let's discuss the key lines for the NS audience… what is behind the seeming overlap between the Magnus and Kartel lines? There's now a Magnus 90/102 and the Kartel is a 96, have there been any changes to the Kartel?
Different skis for different functions.
The Kartel line has an updated sidecut and mount that makes it more suited as an all-mountain platform. If you are looking for a park-capable all-mountain ski, the Kartel 96 or 108 are going to give you more stability and performance over the Magnus platform.
The Magnus 102 is a wider park platform, so more playful, carvy, and a rounder flex than the Kartel line. It retains the Elliptical Sidecut of the Magnus 90 and our previous park skis, so it is going to carve more aggressively and be more playful. It is also comes detuned from the factory.
It really comes down to style. If you want a more playful, carvy ski that you can butter around on, the Magnus 102 is the choice. If you want a park-capable all-mountain ski that you can drive but still take park laps with, the Kartel 96 or 108 is the way to go.
_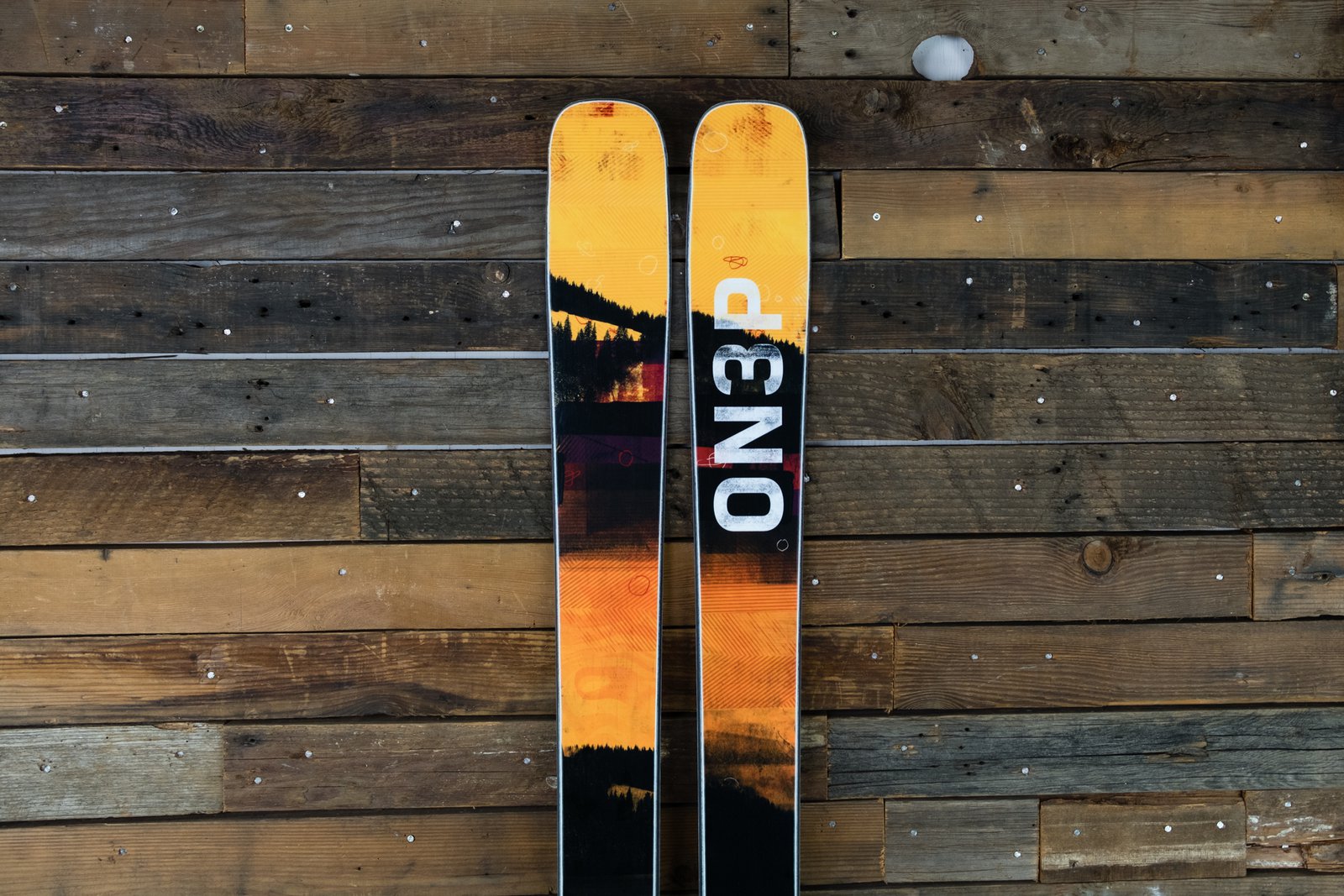 _
Last question, how is Lucas' ski coming along?
It's too early to say. It will be on snow soon. Current test width is 112mm underfoot, so we'll be able to test it throughout the spring and summer here in Oregon. The goal of the convexity is different to anything I've seen in skis thus far: the idea being to provide a 3D surface to support the skier in off-axis butters and smears - so it will take time to get a feel for the functionality.
With new design elements, testing can take a while. That said, this isn't our first experiment with similar convexity and the design process often progresses exponentially, so it is hard to say until we get the newest prototypes on snow. There are no guarantees you are going to figure it out (see the development timeline on RES, which took several years to dial). Right now we're still in the proof of concept stage.
_
Stoked to see how that pans out, and to get out on the new Magnus 102 this summer for the Roofbox Review. The 2018-19 ON3P lineup is available now @ https://shop.on3pskis.com.