Here is a glimpse into the Northside Park at Tremblant (updated February 27, 2011). This is what I would call the medium park at Trembs. It's got some bigger features than the Junior Adrenaline park on the Alpine side, but things are still much smaller than the Southside Park. Good features here to hone your skills before you take them to the Southside.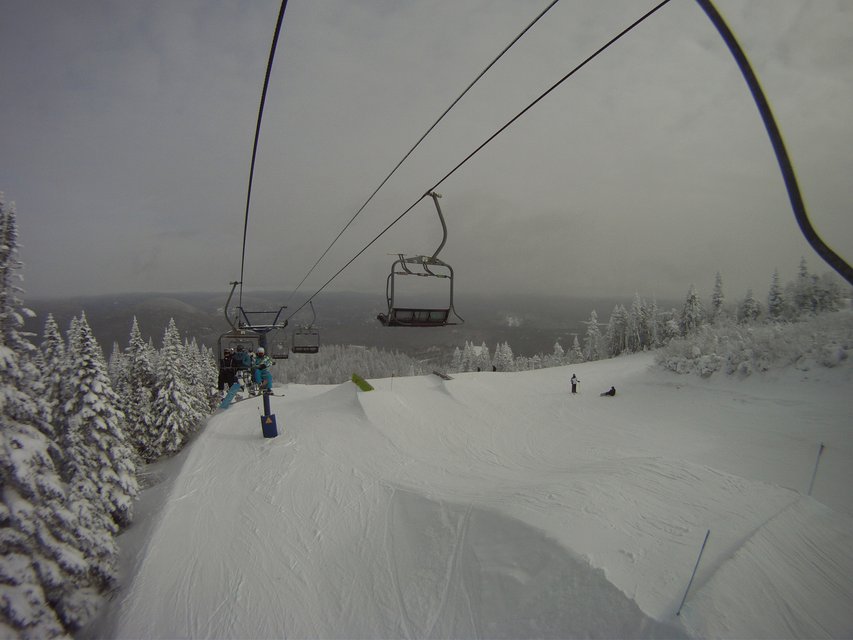 Things start off with a mellow 15 foot table top and then move into a choice between the ledge box or flat rail.
The ledge box.
Then you've got the choice between the trapezoid box or a down flat.
Trapezoid box .
Shot of two boxes from the bottom.
3 jump line. Northside Park as of February 27, 2011.Not much has changed in the Northside park since the last update. The flat down rail has changed to just a down rail, but other than that its remained unchanged. Still a good spot to hone those skills before taking them to the Southside. Careful not to take too much speed into the first jump, easy to overshoot.
Here you can see the flat down rail has changed to just a down rail.