Interview by Jeff Schmuck
Hey Geoff, what have you been up to lately, besides being devilishly handsome?
Hmmm, not much other than kissin babies and signing boobs, the usual Meathead tour stuff. It's been a busy autumn here at the Wanderland Ranch headquarters in Williston, Vermont. Releasing the new movie, the tour, the Ski The East clothing lineup and now the new season is upon us!
I know you guys are just about to wrap up you premiere tour, so how's that been going this year?
It's been stellar. We've knocked out about 30 screening so far with many more to come. Response has been awesome especially to the Switzerland segments and some epic days we had up at Stowe and Jay Peak. Also, we teamed up with Stept Productions on a few showings and the two 35 minute movies helped "beef" out premieres a bit more.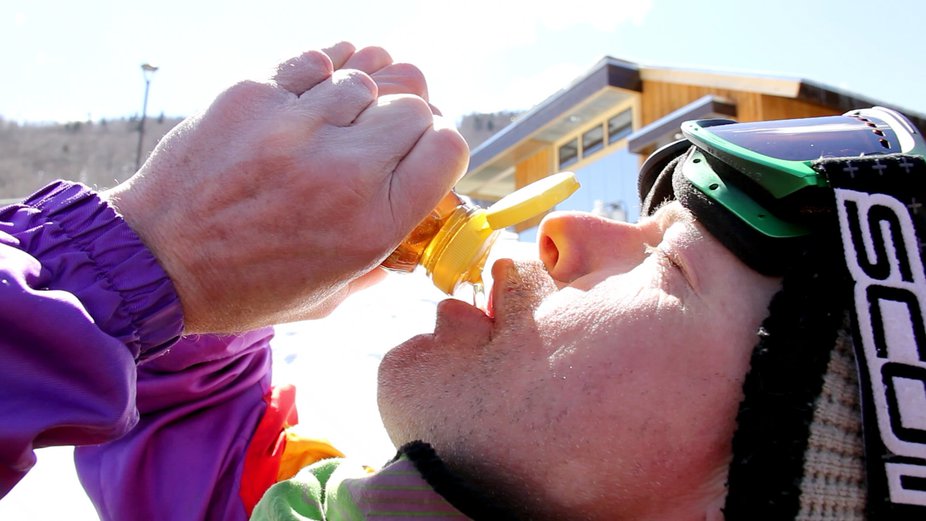 Radio Ron's energy drink sponsor: Honey
Give us the wildest and most inappropriate story thus far from the premiere tour.
After the hometown showing we all had a few too many cocktails. A certain headphone-toting mogul skier and I got back to my house very late. He decided that the cocktails weren't sitting so pretty and he got sick on the side of the house...aaand the next day I saw my dog eating an extra breakfast in that same spot.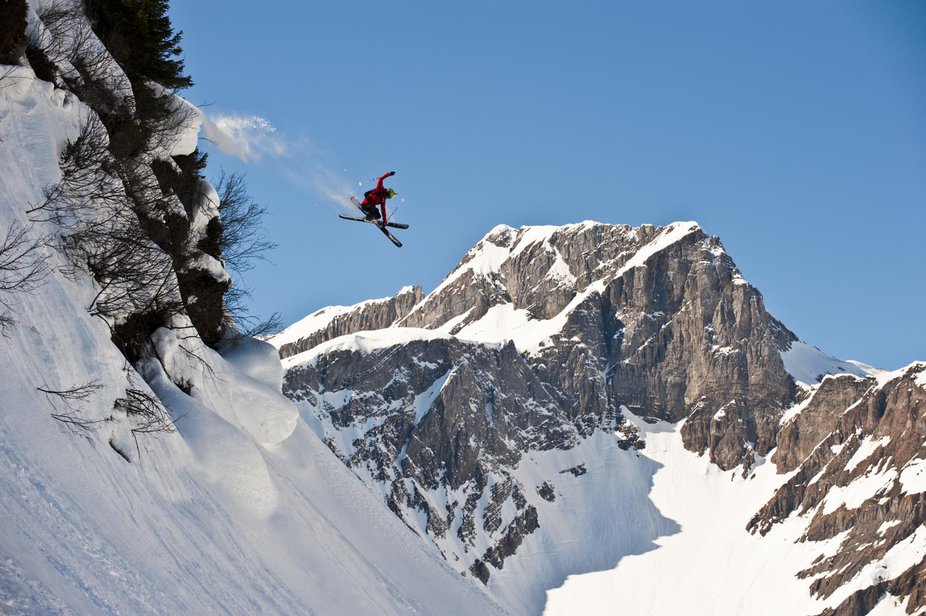 Andrew Whiteford enjoying the fresh Swiss air. Photo by Ruedi Flueck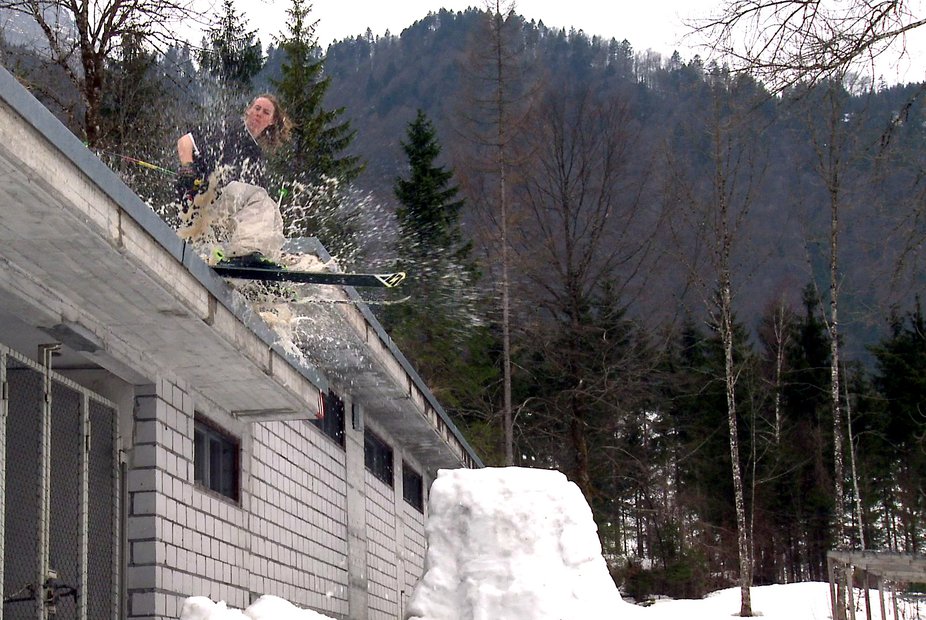 Alex Beaulieu-Marchand: not afraid to get down and dirty for the shot in Switzerland.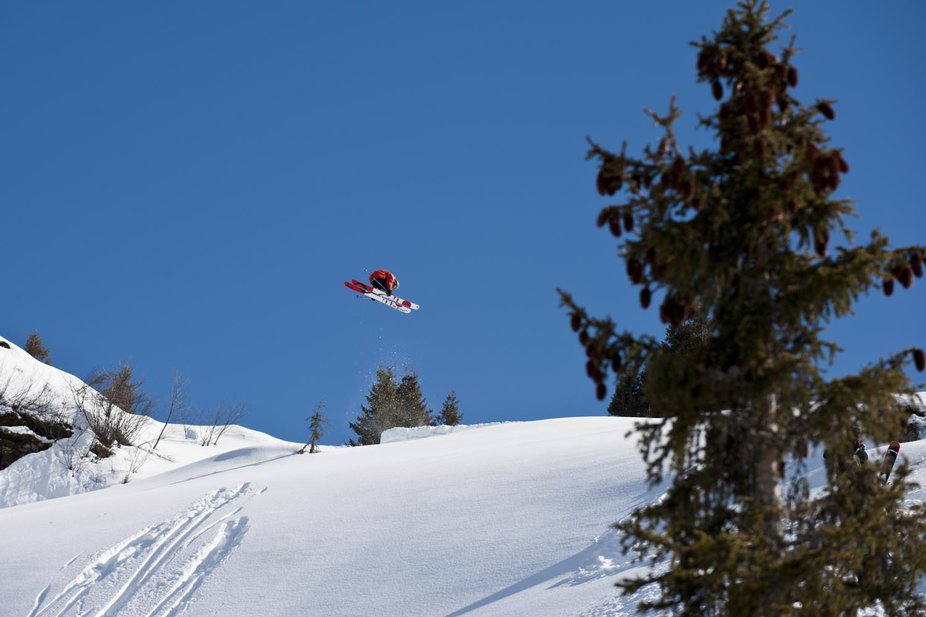 A 3 safety never looked so good: Erik Olson in Switzerland. Photo by Ruedi Flueck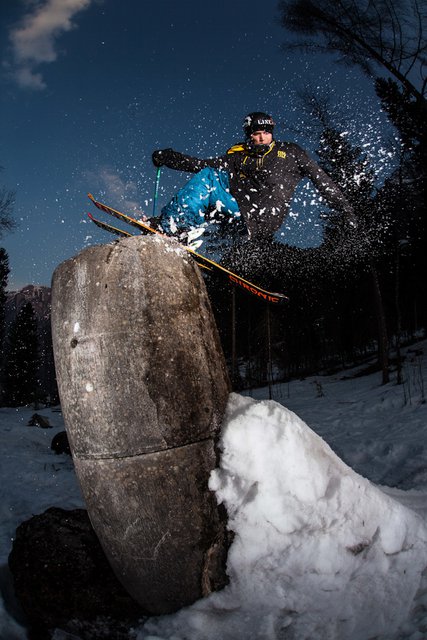 Will Wesson laying it back in Switzerland. Photo by Tim Lloyd
The name of your new film, No Matter What, is a tip of the hat to how challenging the winter was last year on the East Coast, where you of course primarily shoot. Tell us about last winter, and what went into making No Matter What.
Last year was a tough winter to say the least. Coming off the "Prime Cut" winter which was pretty huge all over, the 2011/2012 season was dismal. Early season filming of urban was non-existent since there was no snow in any of the East Coast cities. Finally in January there was enough to take some productive trips up to Quebec and get the legs warmed up. We didn't even start shooting any on-mountain skiing until the middle of February. But luckily winter did come in a big way in late February and we actually ended up filming the deepest powder we've ever shot during about a two-week span of snowy, cold weather. That was definitely surreal. Going from nothing to some of our best shots ever felt like a sweet redemption on the season. Then, predictably, in March it got up to literally 80 degrees Fahrenheit in Burlington and the mountains lost feet of snow every per day. That's when we decided to bounce out on our annual overseas trip, except instead of Japan like the past two years, we gunned it to Switzerland which was having an awesome season. Dan Marion, Andrew Whiteford, Erik Olson and I met up with local shredders Sämi and David Ortlieb in their hometown of Schwanden. We filmed and skied for two weeks at their small local resorts and got some incredible shots. Then Will Wesson and Alex Beaulieu-Marchand came over for a bit with Traveling Circus filmer Shane McFalls to film an Euro urban segment which spawned some really creative shots. Finally, when we got back and the East Coast was still cringing from mid-summer like temps, we had a few weeks to knock out some bump skiing at Killington and a park shoot at Mount Snow.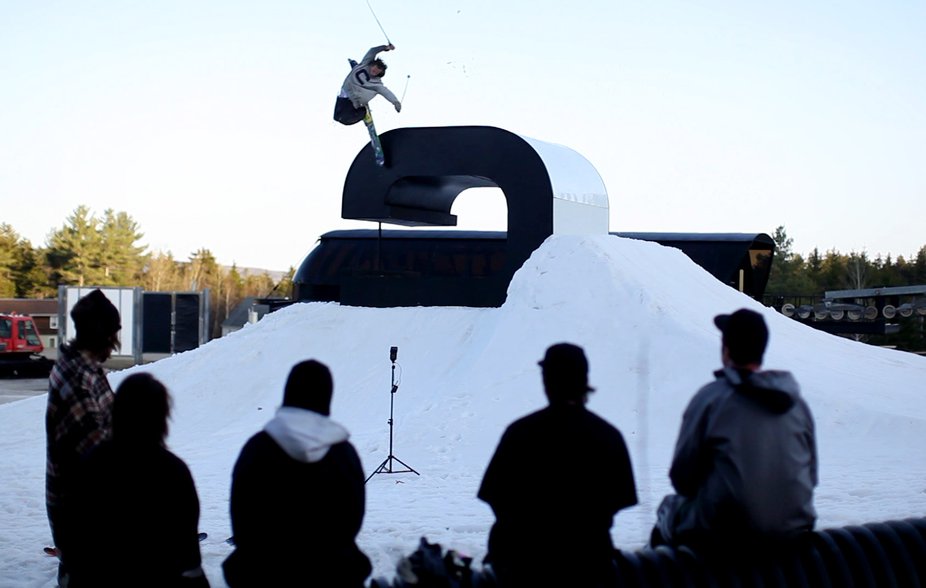 Luke Hagearty showing the crew how it's done at the Mount Snow Carinthia shoot in April.
Based on the conditions, would you say this was the most challenging movie you've ever made?
Without a doubt, last winter's weather made it our most challenging movie ever. "Snow Gods" in 2006 was another tough one, but that year at least we didn't have the insane March thaw like last winter. On that same note though, we're not complaining. his is what the East Coast is all about! It's the struggle that makes us stronger and makes the skiers that come from this region better pound for pound than anywhere else. You just got to say screw the weather, it will always be unpredictable, there is snow to be skied and a story to be told no matter what the winter brings...you catch that movie title in there?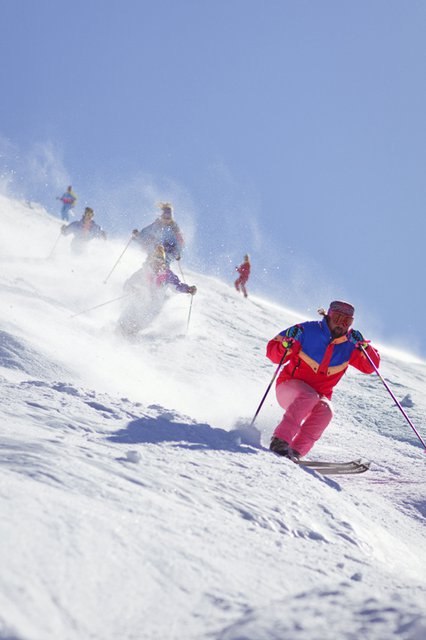 Hammer leads the cavalry at Killington. Photo by Alexa Miller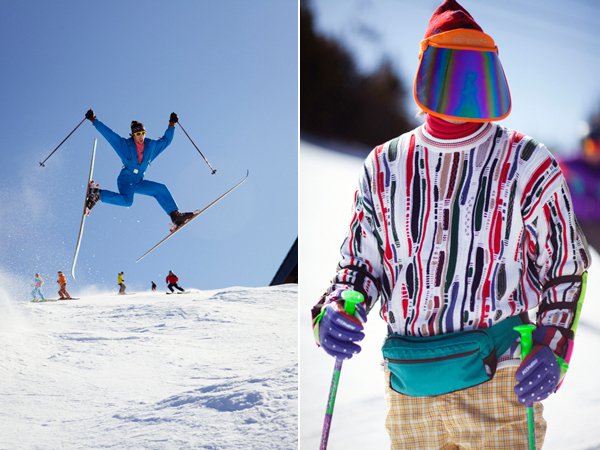 Ryan McDermott showing off his assets at Killington, and Rooster's essential bump gear: fanny pack, holiday sweater, space visor. Photos by Alexa Miller
No Matter What just became available on iTunes (click here to download it), so tell everyone out there what they can expect from the film for a mere $12.99.
Backflips off buildings, Radio Ron buttocks stretches, triple waterfall drops at Stowe, Euro big lines with Andrew Whiteford, Marion's step-over double flatspin, Will sliding a playground cable and the deepest East Coast powder ever filmed.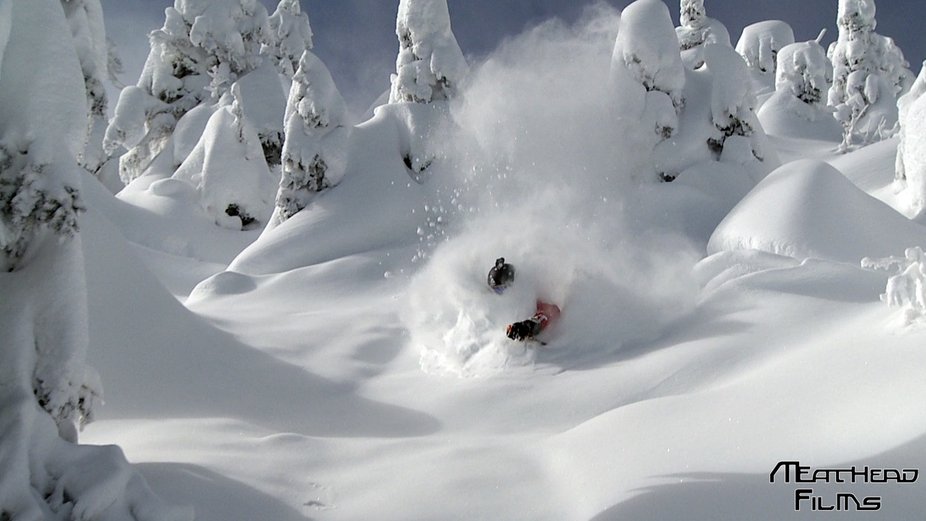 Ben Leoni on the deepest East Coast day Meatheads has ever shot.
And the DVD?
Same as above plus about 90 minutes of bonus features with some extra footage at all the shoots and park laps at Loon with Tyler Duncan and Will Hibbs. There's also tons of rad extra shots from our extended Switzerland journey.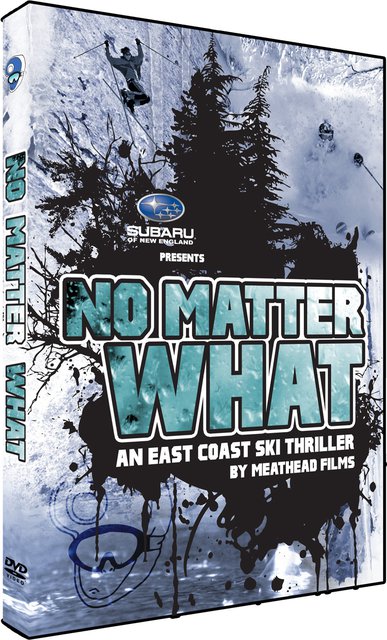 Looking a little ahead, what are your plans for this winter?
Well we're moving full steam ahead with the Ski The East brand and website. Meathead Films will be handling the cinema side of things with different web series throughout the winter and next fall including a sweet backcountry one in the White Mountains of New Hampshire with one of our skiers, Ben Leoni. Our Ski The East gear and apparel has really taken off in the past two years and is now being sold at over 30 retailers, so we're going to be putting a lot of effort into doing more with that as well. Also, the Ski The East Freeride Tour is back for its fourth season this coming winter and we're pumped to be working with all the Vermont mountains again. Basically, we're going to doing what we've always done: documenting and promoting the best skiing that the East has to offer. Keeping our fingers crossed for big snow!
http://www.newschoolers.com/watch/586855.0/No-Matter-What---iTunes-Trailer
No Matter What ITunes Trailer. To download No Matter What on iTunes, click here.
Any last words?
Many thanks to the Ski The East and Meathead team: Rooster, Alex Kaufman, Tim Fater, Tim Kelley and George Watts. Plus all the skiers who traveled and pushed it hard for us last season and our continued radical sponsors: Subaru of New England, Kombi, Gore-Tex, LINE, Skiing Mag, and Stowe Mountain Resort.