All Photos: Ville-Petteri Maatta
Last weekend Nipwitz, on the back of their banger full length film Brain Massage, held their first ever event in Ukkohalla, Finland. Anyone who knows anything about Nipwitz knows that they like to do things a little differently and the aptly named 'Ski or Die' was no exception. I asked Matti Raty, one of the minds behind an epic day to tell me a bit more about what went down.
"For over 15 years May Day events have been an important part of the Finnish freeskiing culture. Those events have been the place where riders get to meet each other for the last time of the season while sessioning slushy spring park.
Riku Laakso flying over Niptits land, which consisted of tits and assorted other trannys...
We as Nipwitz had thought about our own spring event for a couple of years and now we saw it was time to realize all those ideas. Freeskiing has become so straightforward that few events offer any chance to try new things and goof around. In our opinion the best part of freeskiing is that it gives a chance to experience things you have not done before. That is why we wanted to bring Pentathlon into Ski or Die. This years Pentathlon consisted of five disciplines:
1. Park jam with special setups, tit-land and multiple options for transfer jumps
2. Speed skiing on a very difficult and bumpy downhill course
3. Long jumping on flat ground
4. High jumping over bar
5. List of missions. 9 page list had five categories (air tricks, rail tricks, random tricks, tricks with friends and wtf stunts). Every trick or stunt was scored based on its difficulty and missions ranged from zero spin screaming seaman's to beer drinking relay on skis in hotel corridor. Riders posted these missions to instagram with #skiordielista so go on and check them out!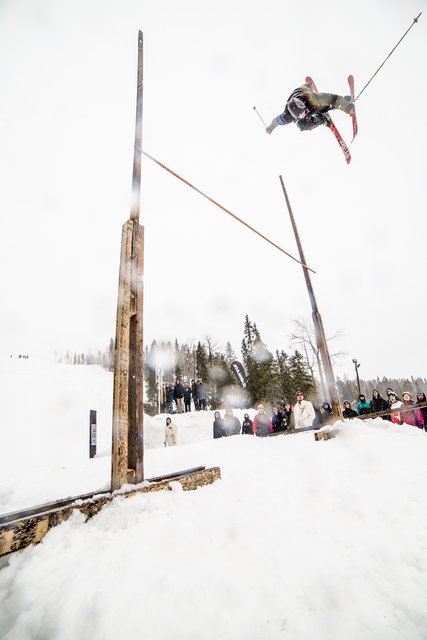 Runner up Antti Ollila throws a cork 3 over the high jump bar
Our main goal was to make Ski or Die something that is fun to take part or just watch. And if you wanted to challenge yourself you could go for the hill record in long jumping or choose the hardest missions from the list."
To top it off, the top 5 guys got a chance to take part the inaugural Seitan Invitational, a hip session powered by Nipwitz' infamous 100+ mph winch. As you can imagine, people went huge! Check out the photo and video recaps from an amazing weekend, and if you can find a way, make sure to be there next year. I know I will.
Day 1:
https://www.newschoolers.com/videos/watch/769686/SKI-OR-DIE-FRIDAY
Day 2:
https://www.newschoolers.com/videos/watch/769687/SKI-OR-DIE-SATURDAY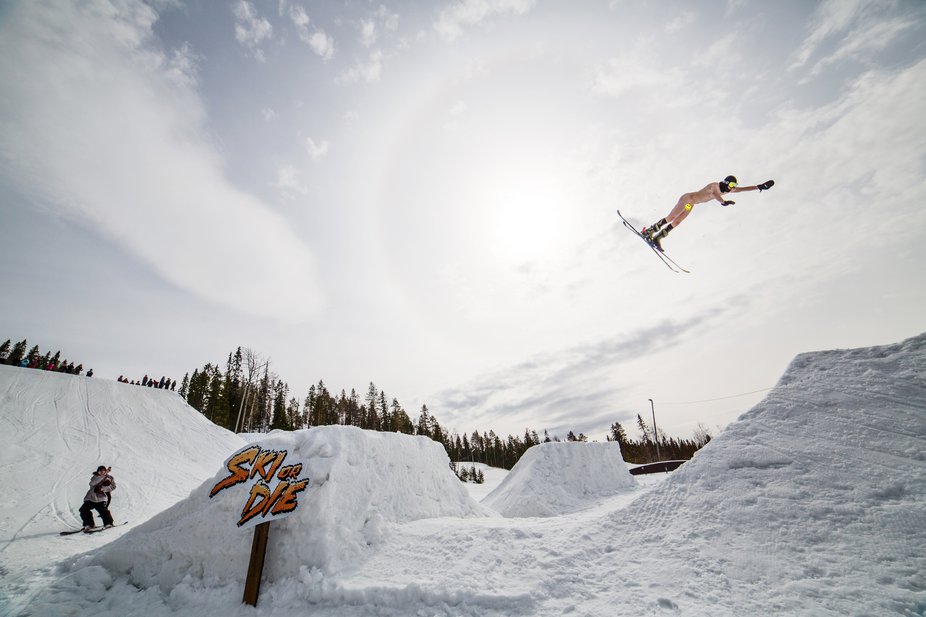 Eventual overall winner Otto 'Kepe' Venalainen making Shane proud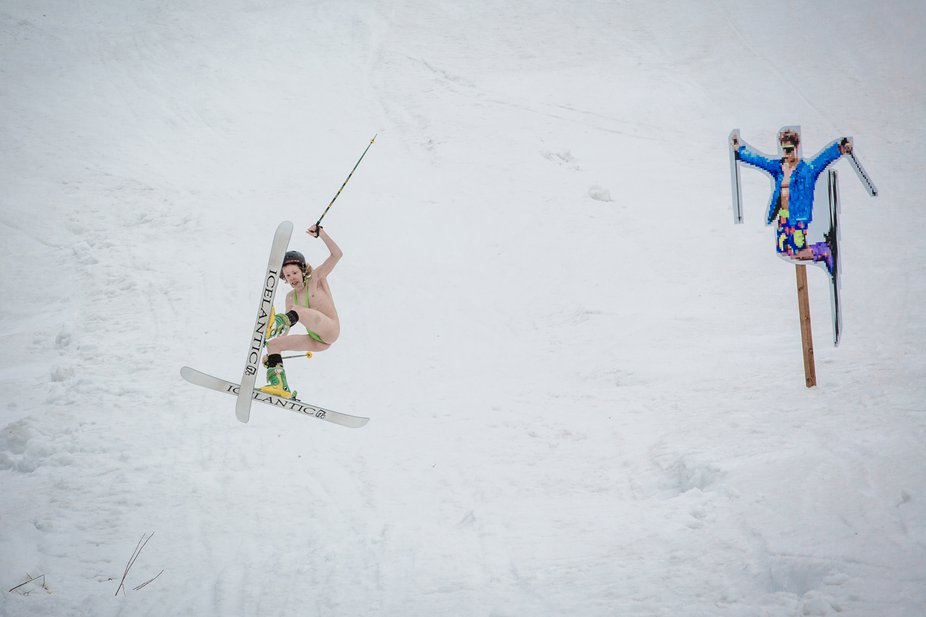 Ooops...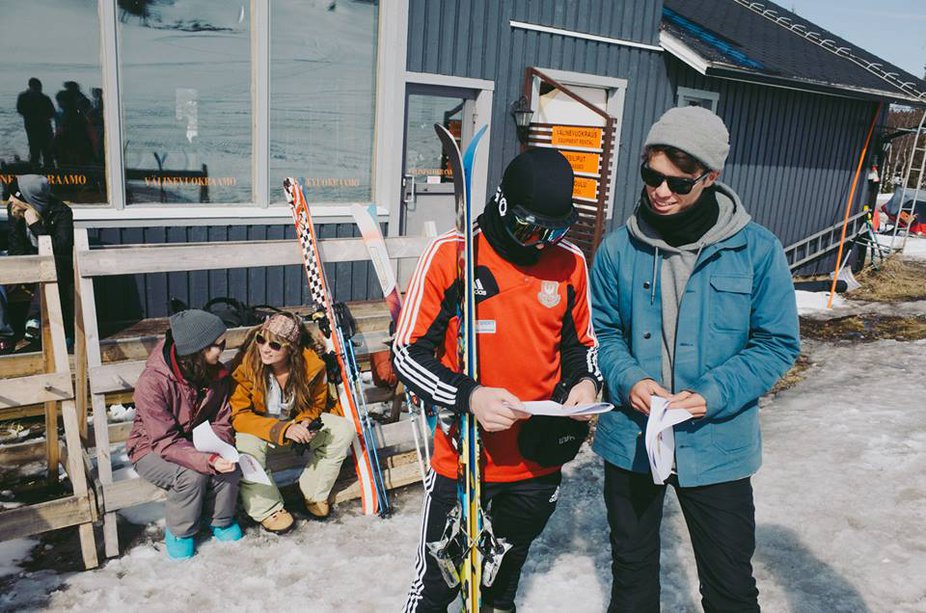 Kepe and Paul Mikkonen looking over the trick list, check out the instagram, some crazy tricks went down!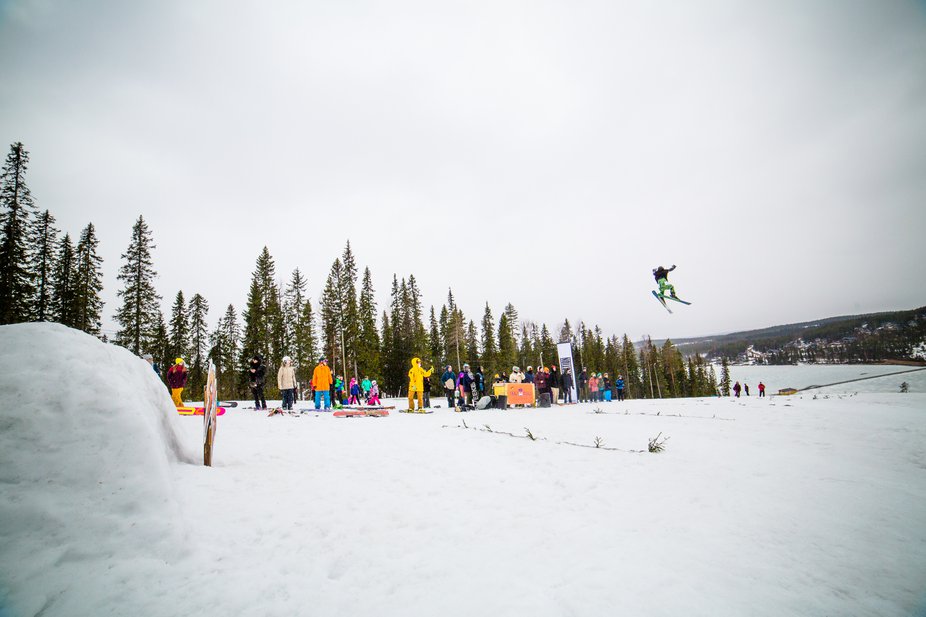 Kalle Leinonen doing long jump properly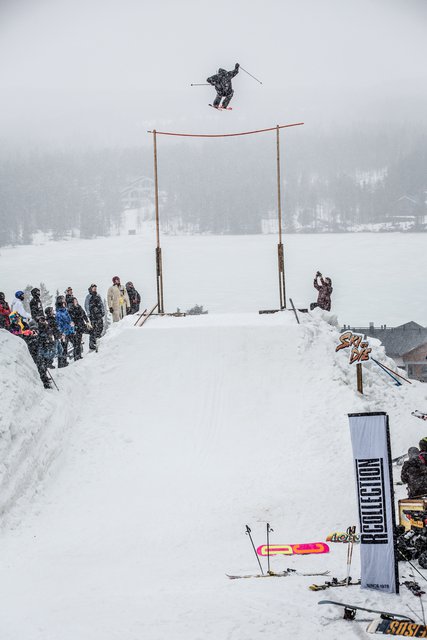 High jump was the last event of day 2. Winner Miika Virkki sent it 530cm straight up.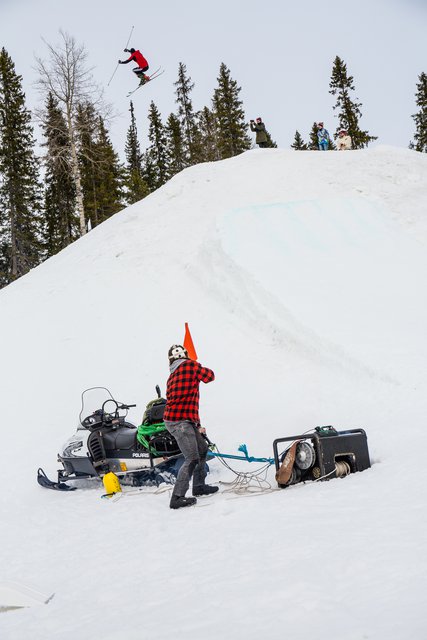 Too much winch power.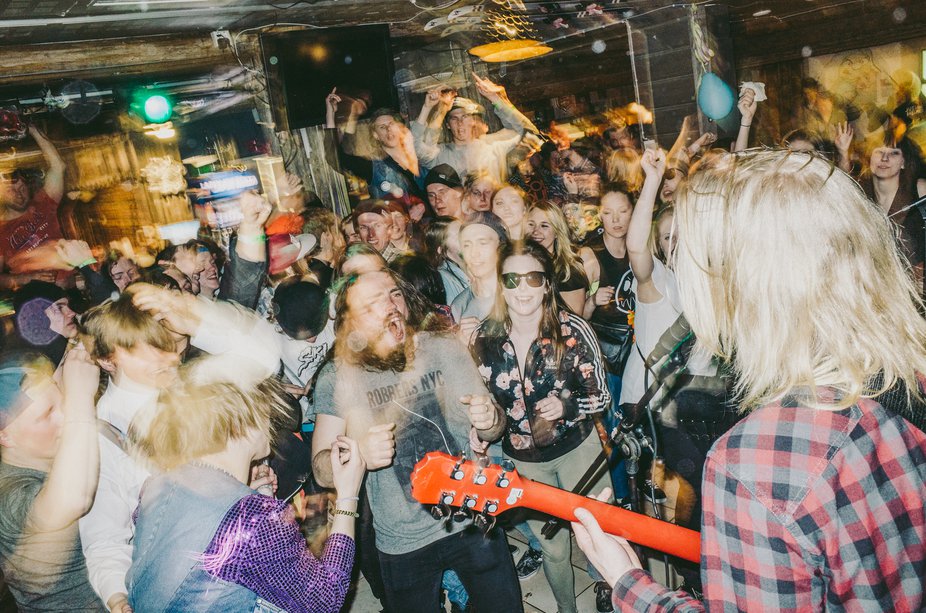 Punk band VVV rounded off the weekend and things got wild...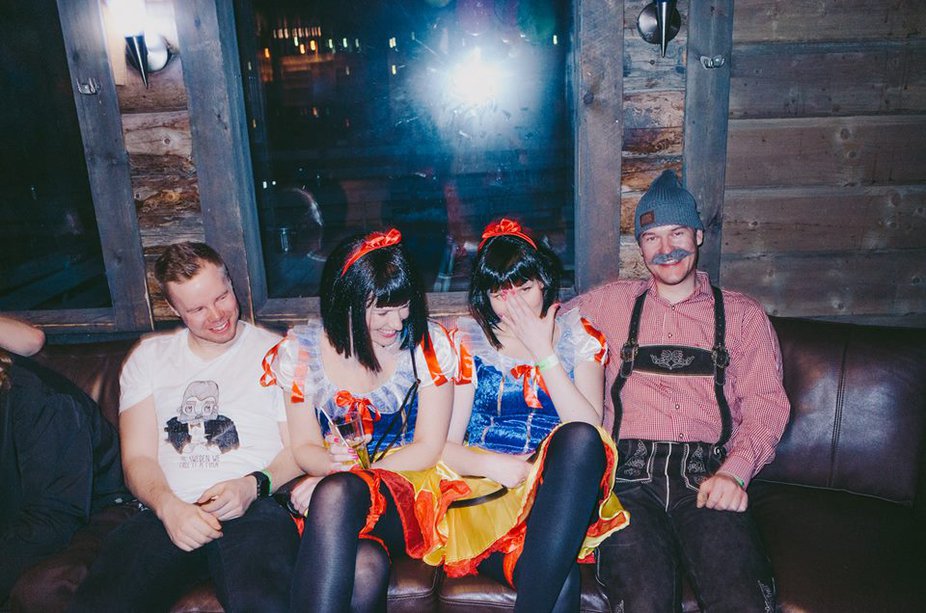 ...and if you needed another incentive to go...