The Queens of international freeskiing have been slaying it amongst the picturesque peaks of Serfaus-Fiss-Ladis in Tyrol, Austria. With the spectacular 'Chateau' serving as the center piece, the ladies have been delivering a killer show for the accompanying photographers and filmers.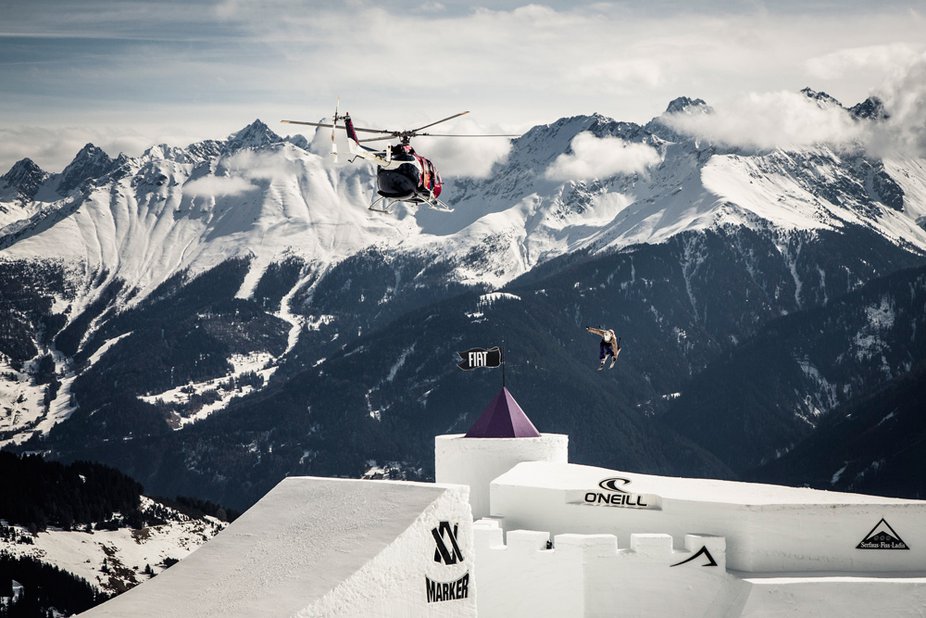 Philo Bair. Photo by Chrisoph Schoech
Many sessions have gone down in and around the 40,000 cubic meters of snow that give rise to the Chateau and Jib Tower, delicately shaped by the unmatched talents of the Schneestern shaper crew. A Flying Bulls helicopter filmed from the air for two amazing sessions, while the ladies went massive over the 23-meter jump and took unique lines through the tunnels.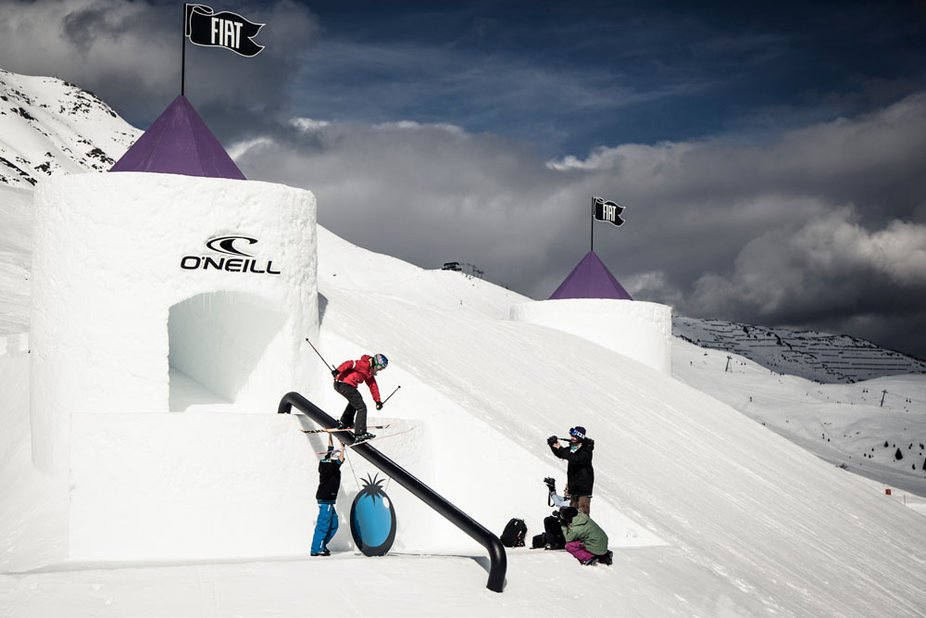 Grete Eliassen. Photo by Christoph Schoech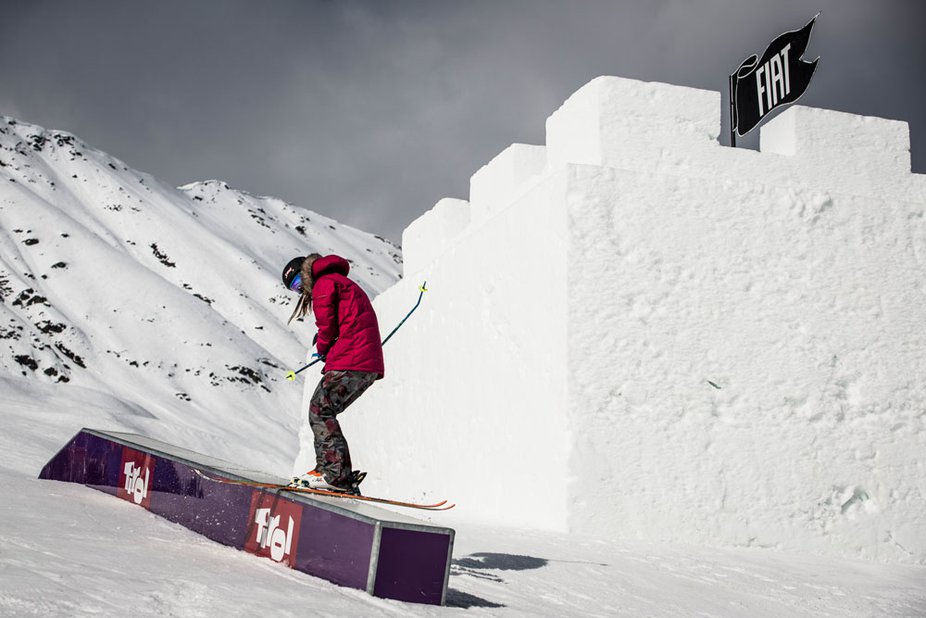 Zuzana Stromkova. Photo by Christoph Schoech
Between major sessions photographers and filmers competing in the film and photo contests selected individual riders to get creative with; shooting lifestyles in traditional dirndl dresses and getting experimental with their angles and flash set-ups as the girls hit the jib feature in the search for that winning shot. As the sun set, the entire Chateau was lit by countless colored lights accentuating the Nine Queens fairy tale. Although an impenetrable fog made shooting the jump impossible, the mystical atmosphere made created perfect photo opportunities on the jibs. There was even time for the ladies to let their hair down and dress up in traditional Tyrolean 'dirndl' dresses as part of the 'Lifestyle Photo' challenge.
Zuzana Stromkova. Photo by Christoph Schoech
The busy schedule has not phased the Queens one bit as they continuously push the limit during every session. The first highlight video will definitely make many jaws drop; it is a testament to the evolution of the sport and the endless possibilities of freeskiing.
https://www.newschoolers.com/videos/watch/620776/-Nine-Queens-2013---Action-Day-1---2
Be sure to stay tuned for the main highlight video of the entire Nine Queens event, to be released next week that will simultaneously blow your mind and your socks off, as we have saved all the absolute banger shots for it. But if you can't wait that long, why not come to the grand finale of the Nine Queens on Saturday, the Big Air competition. The ladies have been practicing all week for the competition where all the biggest tricks will be put down to impress the judges. It is open to the public and seeing the action on the Chateau in real life is definitely worth checking out, not to mention the infamous Nine Queens after party presented by Sweet Protection and downdays.eu at Patschi's. We hope to see you there.