Words by Nico Zacek
Photos by Klaus Polzer
The contest day of the first ever Suzuki Nine Queens event was truly one for the history books of freeskiing. Kaya Turski landed the first ever switch 1080 in women's freeskiing yesterday, on Friday, March 25th, 2011, but it still wasn't enough to win the big air competition, as Sweden's Maria Bagge, who entered the event as the winner of the video qualification, stepped up and coined her own version of the historic incident, a perfectly grabbed switch 1080 mute just minutes after Turski's. Together with a beautiful switch 900, Maria Bagge claimed the victory at the Suzuki Nine Queens Big Air in front of the Canadian superstar. Emma Dahlström and Keri Herman were both tied for third.
 
Following a fun day of lifestyle shooting on Thursday, the girls at the Suzuki Nine Queens went up to the chateau on Friday highly motivated for one last day of action. The public big air contest was on the schedule and attracted a multitude of spectators high above Serfaus-Fiss-Ladis. The conditions couldn't have been better. Blue skies, mild temperatures, a once again perfectly prepared obstacle and a soft landing provided the basis for an outstanding competition. The contest started with an hour long jam session for all the girls and the level was already high. Many girls were pulling 9s and switch 9s along with a great variety of styled tricks.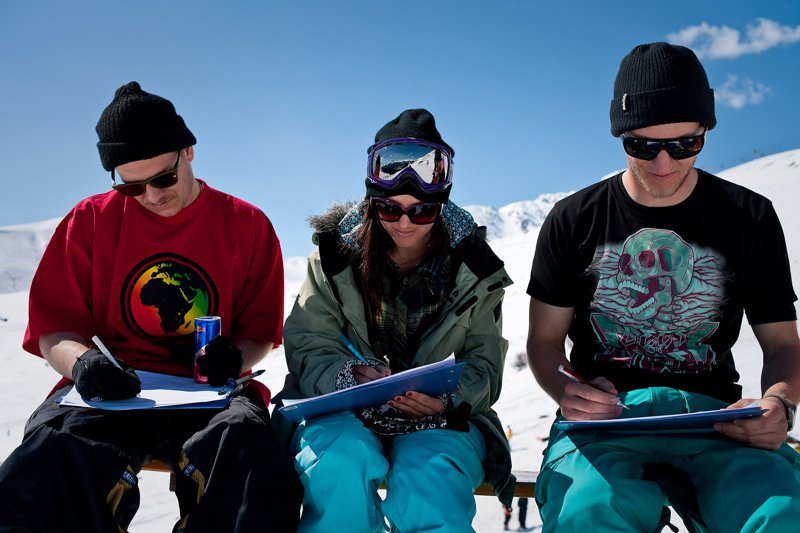 Judges
The judges, who included host Virginie Faivre, who couldn't ski due to a sore knee, had a hard time to determine the finalists. For example, Maude Raymond threw downa brilliant misty 5 and lots of style in her riding, but it wasn't enough to make the cut, such was the riding level!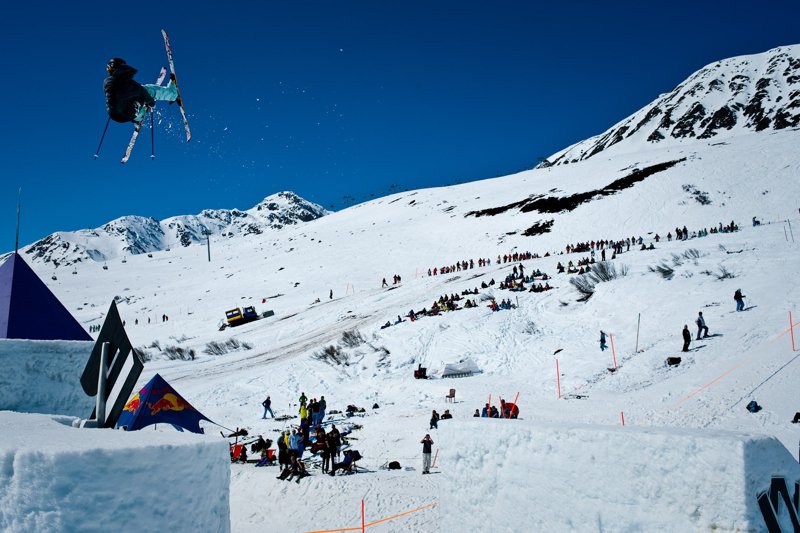 Maude Raymond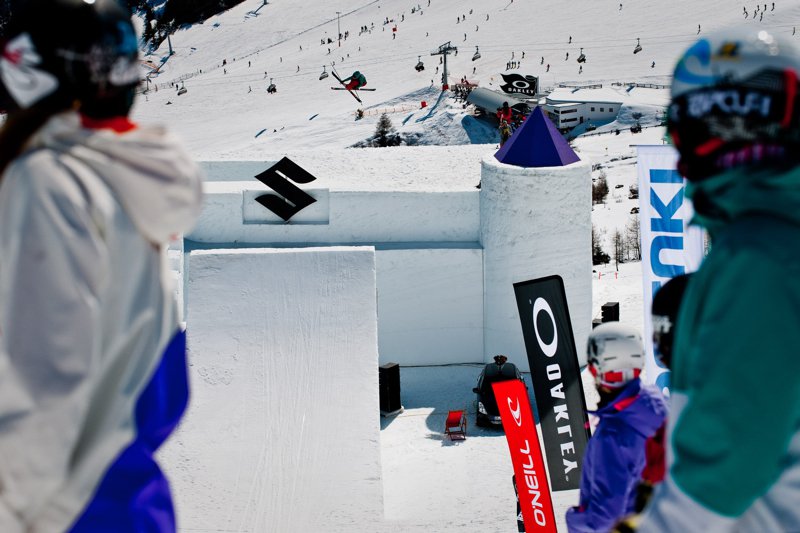 Ashley Battersby
After a lunch break, seven girls had four more runs in the final: Ashley Battersby and Keri Herman from the US, Australian Anna Segal, Emma Dahlström and Maria Bagge from Sweden, Kaya Turski from Canada and Austrian local Eva Patscheider. The level immediately started getting crazy, beginning with Eva Patscheider, who sent her incredible flat 5 deep into the landing.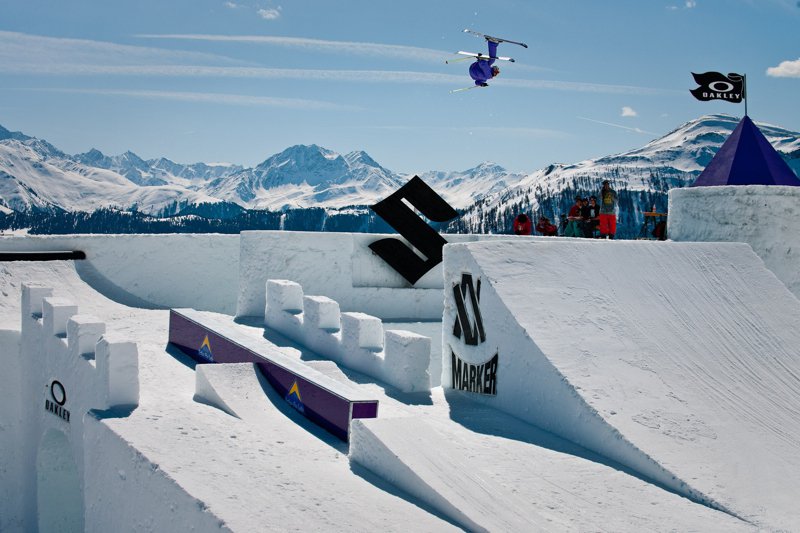 Eva Patscheider
After a week on the perfect jump and with ideal conditions many riders managed to land new tricks. For example, Emma Dahlström took her great cork 720 to a stylish cork 900. But things really peaked when Kaya Turski stuck the first ever switch 1080 in women's freeskiing. Along with her usual cast of stylish and technical tricks, the Canadian of course looked like the winner. But then came Maria Bagge! Her switch 1080 mute was unexpected and very clean. It propelled the Scandinavian newcomer to a well deserved win.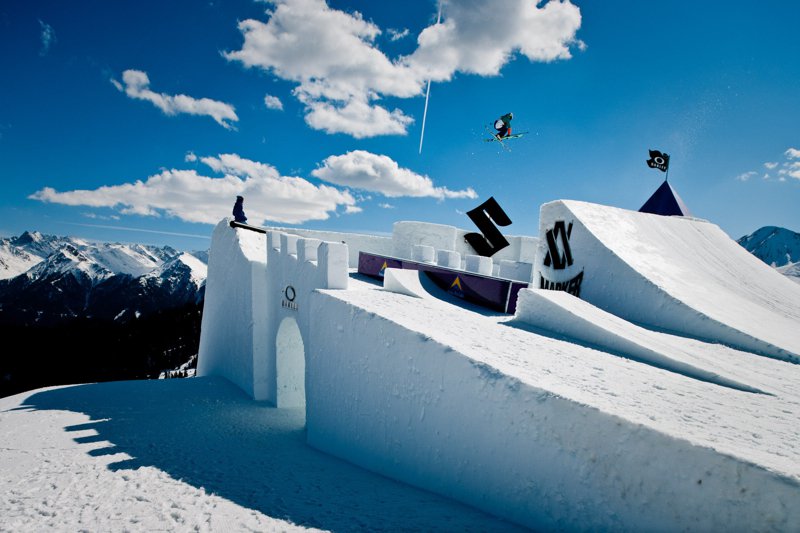 Maria Bagge
When the contest was done, the atmosphere on the mountain was electric. Everybody was aware that they had witnessed a unique event. Only the winner didn't seem to fully realize what she had accomplished. Maria Bagge was just happy to be there. "After all the contests this season I was just really looking forward to coming here and skiing with the girls for a week without competition. It's crazy, I still can't believe I even got invited. I am so happy! It's unbelievable that I won, but the spirit at this event just pushed me further than I could have hoped for."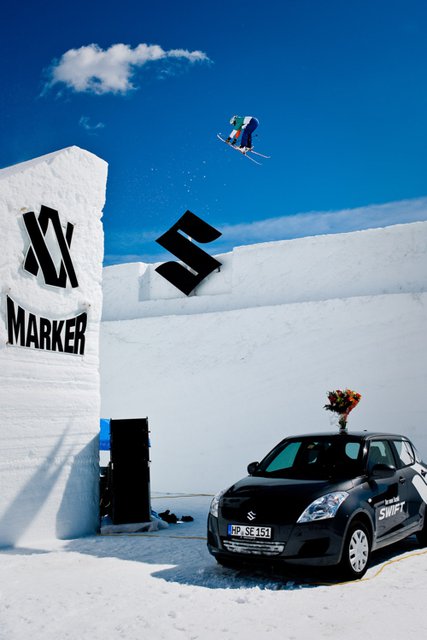 Maria Bagge
Kaya Turski, a seasoned competitor and freeski pro, was more aware of the groundbreaking dimension of the days' events when she reflected on the week. "It was such a progressive week here in Serfaus. We all had a blast and are super happy to have come to this beautiful place. Finally we had the time to really check a perfect jump and get comfortable. I have been dreaming about this trick (the switch 1080) for years, so it's awesome to finally stick it!"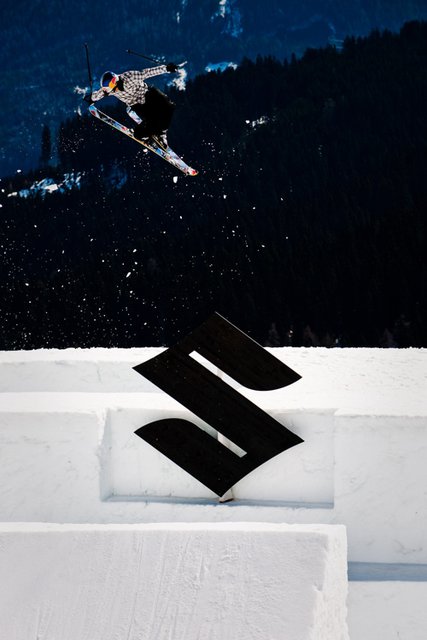 Kaya Turski
With a great contest day, the action at the Suzuki Nine Queens came to an end. Still to come was a great night out at the downdays party and of course all the riders' choice awards for the best riding and best photos from the week. Stay tuned for the results.
Results
1) Maria Bagge
2) Kaya Turski
3) Emma Dahlström
3) Keri Herman
5) Eva Patscheider
6) Ashley Battersby
7) Anna Segal
 
Check out http://www.ninequeens.com for more information on the event.