On Monday, March 21st, the Suzuki Nine Queens officially took off in the Austrian resort of Serfaus, Fiss, Ladis, and it took off with full force. All the queens had arrived by the morning, including superstars and X Games winners Kaya Turski and Sarah Burke. Host Virginie Faivre was overlooking the first session at her impressive snow feature in the afternoon with great delight: "I am super happy that the best freeski girls are here to hit this amazing Chateau. It's the best thing that could happen to us!"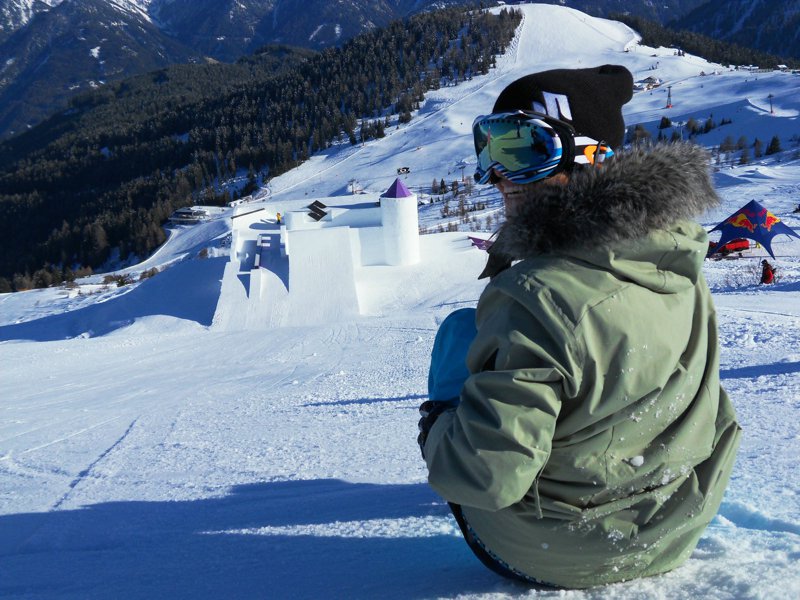 Virginie Faivre
All the girls quickly got to grips with the massive jump and inventive rail setup at the Chateau yesterday afternoon. Marker Völkl rider Emma Dahlstrom was impressing everyone with effortless cork 720s. Local hero Eva Patscheider was also riding with confidence and style despite having returned from a long injury break just recently. 16-year-old Emilia Wint, video qualifier from Breckenridge, Colorado, skied well beyond her years and had no trouble fitting in with the seasoned pros. But it was Red Bull rider Kaya Turski who seemed most at ease, throwing huge switch 7s and styled out 540 tail grabs.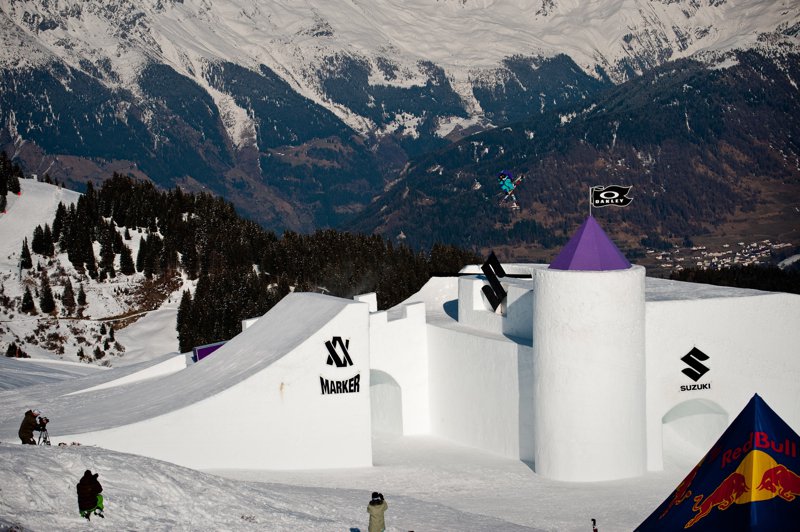 Emma Dahlstrom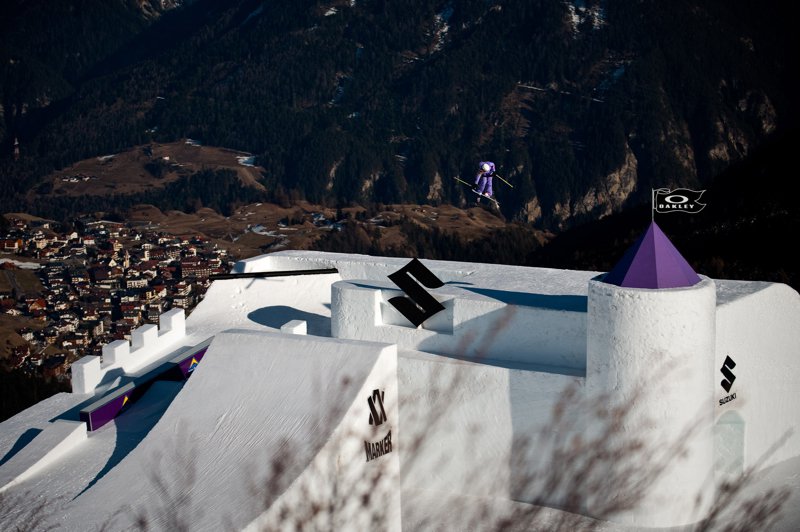 Eva Patscheider
The mood among the riders was incredible. Despite a long season and an even longer drive from France for many of the girls – Sarah Burke came fresh from winning the FIS Halfpipe World Cup on Sunday night in La Plagne – everyone was enthusiastic to be part of the Suzuki Nine Queens and up on a beautiful mountain at the even more beautiful Chateau. Once the jump was checked and the girls had become accustomed to the immense air time, the session didn't stop. One of the most tireless riders was 9-year-old Kelly Sildaru from Estonia, who sessioned the rails all day long. Once the sun had disappeared, the Princess was joined by the Queens in her playground and the photographers got creative with their flashes in a first sunset session.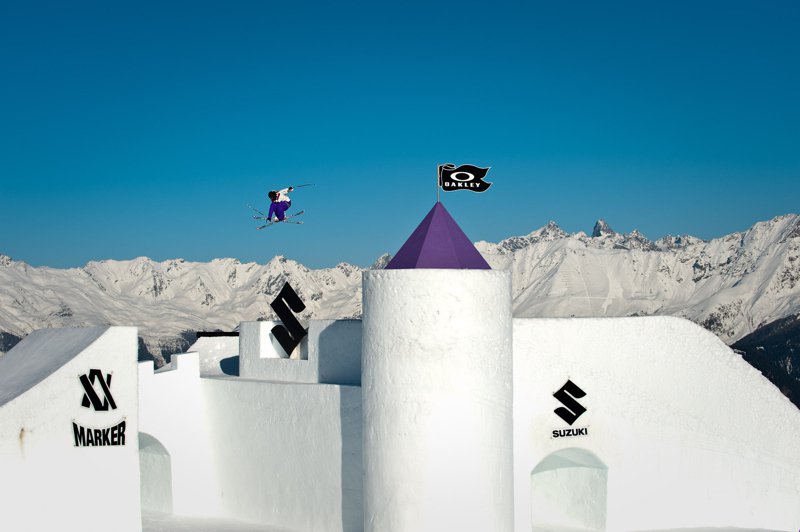 Anna Segal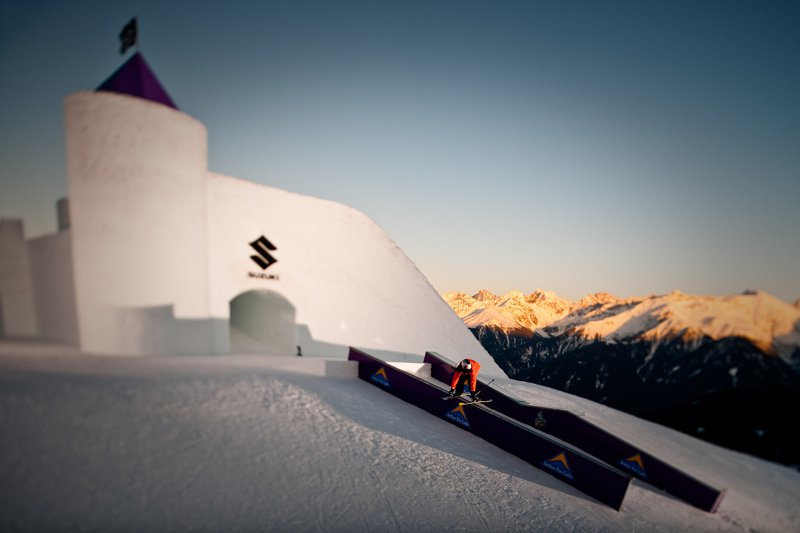 Kaya Turski
The Suzuki Nine Queens will continue throughout the week with a multitude of shooting sessions including the first ever all-girl heli session in freeskiing. The weather forecast is brilliant throughout the week, so expect a great push for the level of women's freeskiing before the event concludes with the public contest day on Friday. Stay tuned!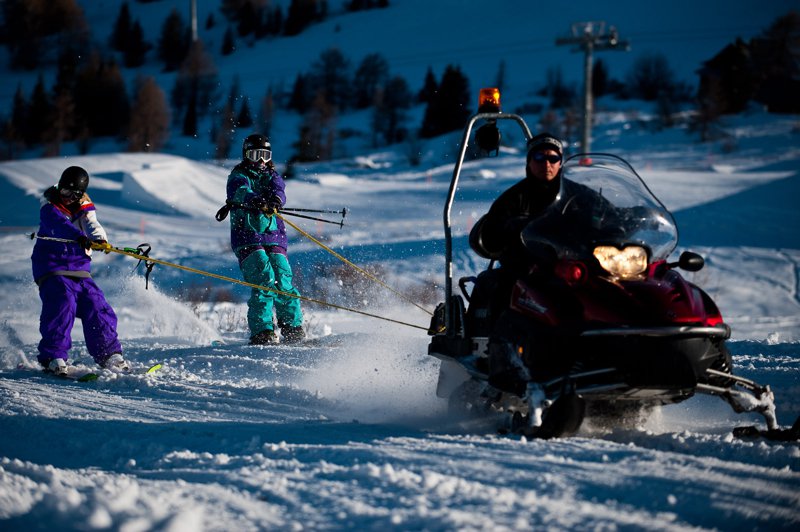 For more information on Nine Queens, check out http://www.ninequeens.com