German freeski pioneer Nico Zacek will gather the world's most talented freeski athletes for the fourth edition of his superstar and media spectacular on one of the most innovative jump features even seen in the freeski community. This year, the Suzuki Nine Knights is newly relocated to Mottolino, Livigno, italy, and the excitement is building to when it all kicks off from the 9th to 14th of April, 2012.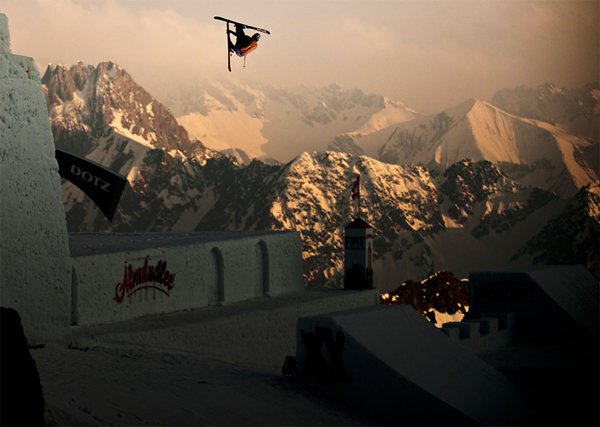 Photo by Klaus Polzer
The move to Mottolino, Livigno for the Suzuki Nine Knights is very thrilling news, with the resort committing a huge space, countless snowcat hours and many other resources to ensure that the 2012 edition will be the best and most progressive competition yet. Our Italian brethren are teaming up with the world famous Schneestern crew to build a unique freeski obstacle: the fabled "Il Castello". This awe-inspiring structure will undoubtedly rival the legendary castles of yore: a freeskier's Camelot or Minas Tirith if you will, or perhaps a snowcapped Mount Doom. It is sure to provide the perfect platform for freeski expression and progression, and inspire the photographers and filmers who will be on hand to capture the action.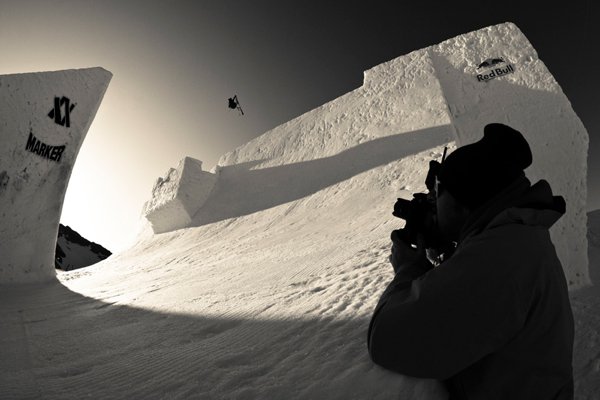 Photo by Christoph Schoech
Freeskiing royalty will be attending the 2012 Suzuki Nine Knights in Livigno, including Dew Cup winner and style maestro Tom Wallisch, multiple X Games gold medalist Kevin Rolland and big air specialist Kai Mahler. Others to look out for are Australian technical master Russ Henshaw, Laurent Favre with his super creative grabs, as well as the court jester-like genius of Colby James West. The Italiani Cavalieri of Raffaele Cuisini and Davide Cuisini provide the local flavor. One more invite is available for this year, which will go out to the winner of the "Wanna Be A Knight?" online video competition, which is currently up and running. Here's a look at the full list of riders and competition schedule...
Invited Riders
Markus Eder
Tobi Reindl
Paddy Graham
Bene Mayr
Fabio Studer
Laurent Favre
Luggi Brucic
Tom Wallisch
Russ Henshaw
Kai Mahler
Colby West
Gus Kenworthy
Thomas Hlawitschka
Jossi Wells
Raffaele Cuisini
Davide Cuisini
Competition Schedule
Saturday, April 14th – 10am - 3pm – Big Air Competition. Tell all your friends to come! 
Saturday, April 14th – 10pm – Prize giving and afterparty, presented by Sweet Protection and Downdays.eu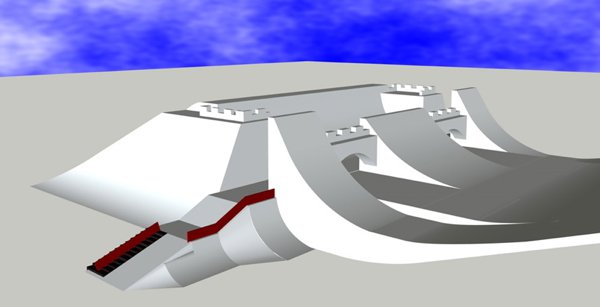 Here's a preview of what Il Castello will look like.
The impressive "Il Castello" that is being built for the Suzuki Nine Knights in Livigno will blow the minds of even the most jaded freeski veterans. The shapers are currently using tons of snow to shape multiple features into one hugely impressive castle. The main, massive tabletop will be flanked on either side by two equally impressive hips, and amongst the crevices of the enormous jump features there will be an array of jibs, including a stairset and a flat-down-flat rail that can be hit from multiple angles. Needless to say, the Knights are going to have a field day, testing themselves to the limits of their collective talent, and as a result we are definitely going to see some mind-blowing photos and videos from the event.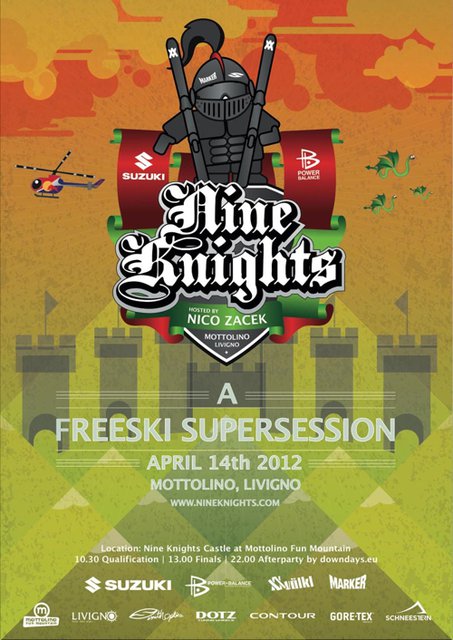 We also have a competition that sees Gore-Tex and Mottolino, Livigno join together to offer the VIP experience of a lifetime. Featuring accommodation and ski passes for the winner and a friend as well as great Gore-Tex prizes and VIP all area access to the event and the athletes, including the official afterparty, this is as good as it gets for fans of freeskiing. To enter, follow the link to the competition page Nine Knight's Facebook fan page write the most liked comment on the photos provided, and voilà...you could be the VIP rubbing shoulders with the Suzuki Nine Knights, the top freeskiers on the planet! But hurry, because you only have until March 31st to enter!
For more details on Nine Knights and the 'Wanna Be A Knight' competition, check out http://www.nineknights.com and http://www.facebook.com/nineknights.