Words by Stefan Weitnauer
Photos by Christoph Schoech
Nine Knights presented by Almdudler 2009 is history! Last weekend a group of skiers, filmers and photographers left Oberstdorf with a smile on their faces. To be more specific: A very big smile! Nine Knights presented by Almdudler was a huge success due to an amazing feature (the castle) and a motivated and talented group of people. Perfect shooting conditions helped us to create plenty of stunning imagery throughout the week.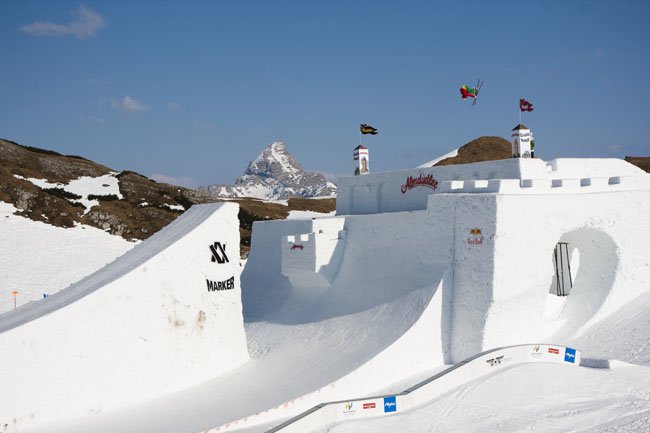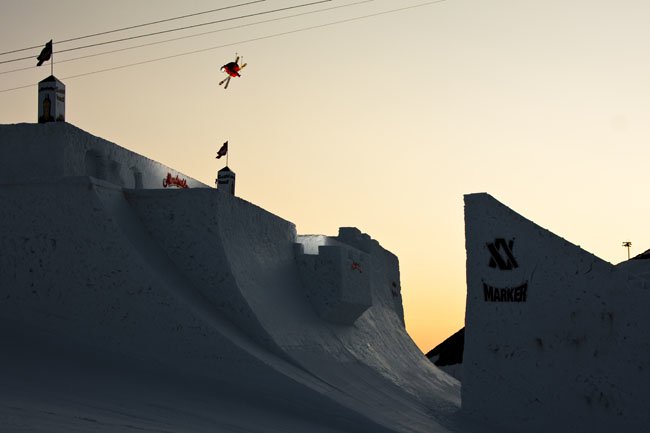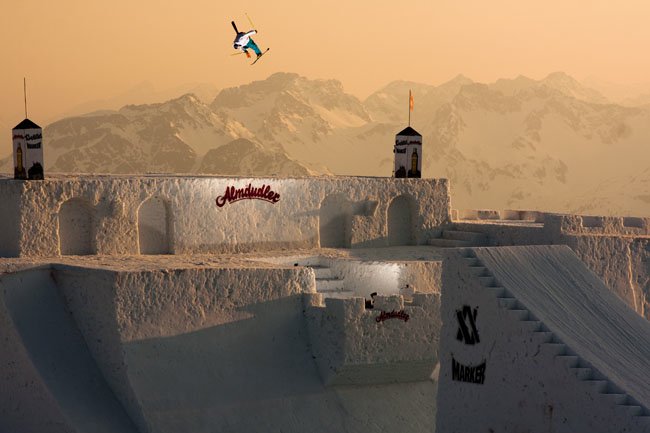 The grand finale of the event was the competition on Saturday. Plenty of spectators from near and far went up to the Nebelhorn to see the nine knights in action. The weather was not perfect but the knights still showed the tricks they have practiced all week.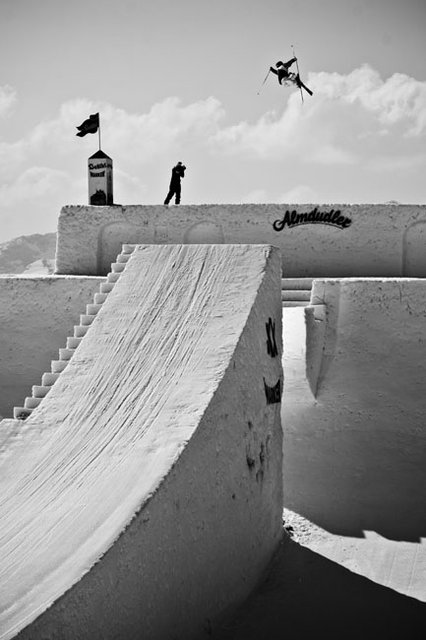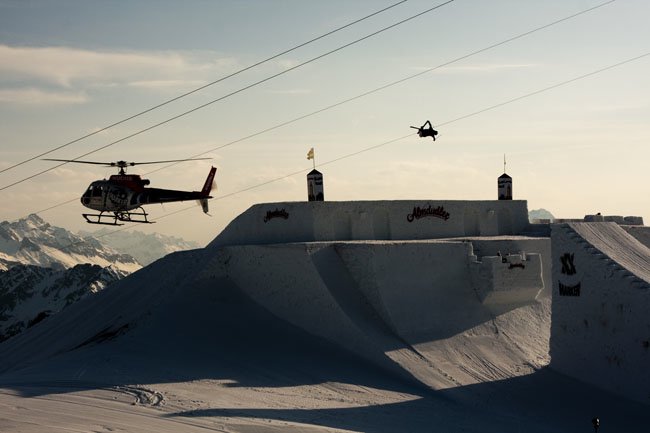 Henrik Harlaut was the most outstanding rider of the Nine Knights 2009. The Euro Open champion was slaying the 21 meter box (best trick: pretzel 360 switch-up, switch up, pretzel 270 off) and winning the 'best jibber' category. His price is a trip to the Red Bull X- Fighters in London. Henrik also convinced the judges with his jumping skills and won a set of Dotz rims in the 'best kicker' category.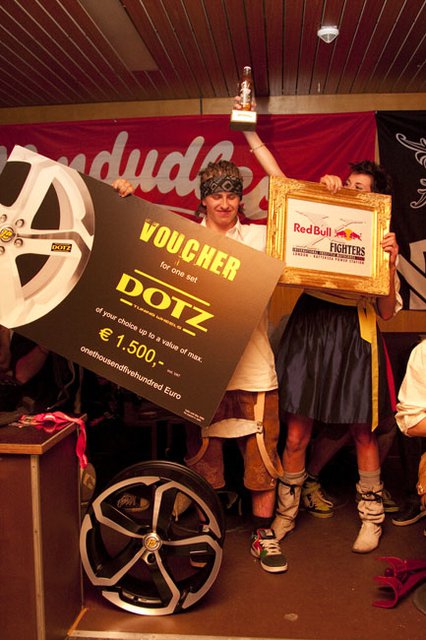 Henrik Harlaut
Thomas Hlawitschka was once more the ruler of the quaterpipe and also took a set of Dotz rims back home to Eschenlohe. The best double action went to Luggi Brucic's and Nico Zacek's side by side cork 900's. They both took home some sweet Scullcandy products.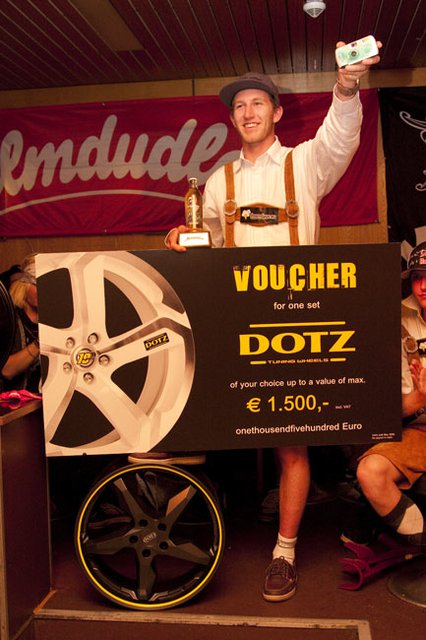 Thomas Hlawitschka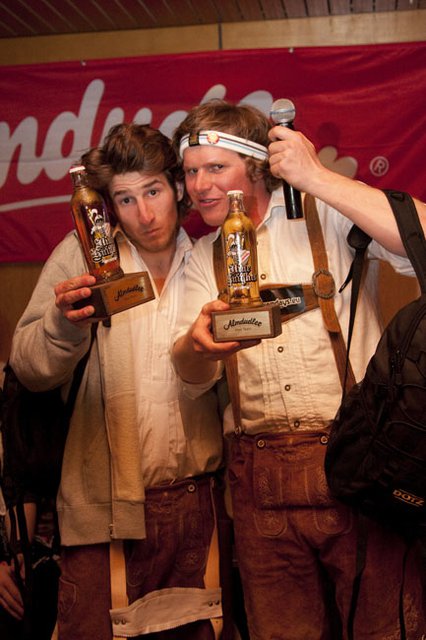 Luggi Brucic & Nico Zacek
At the afterparty the riders and photographers judged the second highlight of the day: The Nine Knights photo competition. Johan Stahlberg (Swe), Pally Learmond (UK), Stef Cande (Fra), Klaus Polzer (Ger) and Alo Belluscio (It) created the most amazing images you can possibly imagine and it was very hard to pick the very best shots.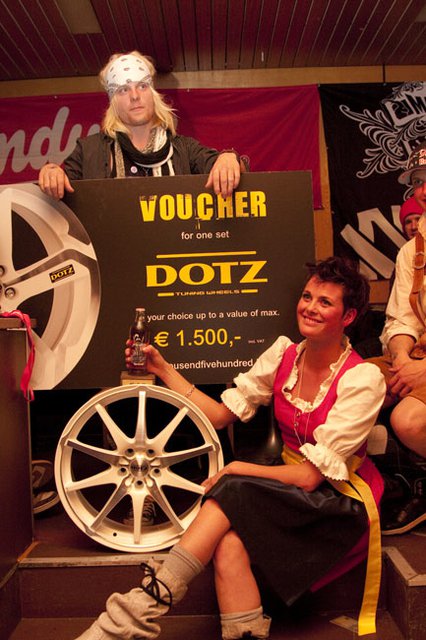 Johan Stahlberg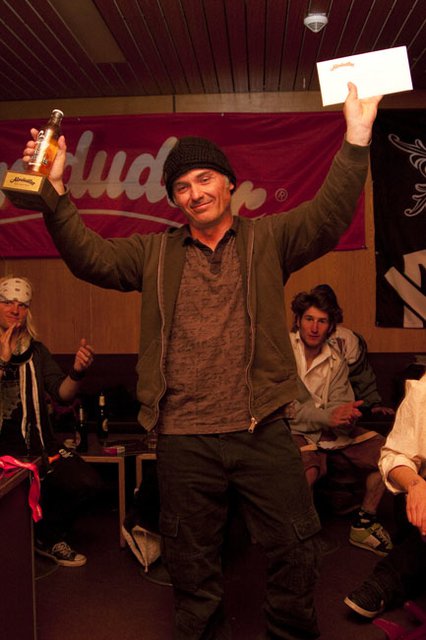 Stef Cande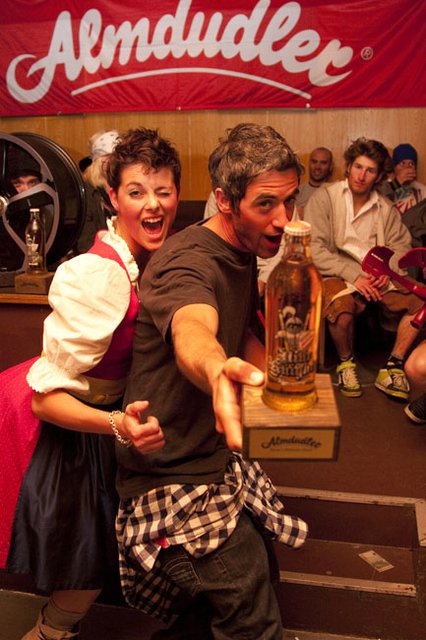 Pally Learmond
In the end, Johan Stahlberg won the best action shot, capturing some amazing sunset doule action on the castle, "most creative angle" as well as "best black & white photo" went to Stef Cande from France, and Pally Learmond won the "best lifestyle photo" category. See all competing shots on http://www.nineknights.com.
Results
Riders
Best Jibber: Henrik Harlaut
Best Kicker: Henrik Harlaut
Best Quarterpipe: Thomas Hlawitschka
Best Team: Luggi Brucic und Nico Zacek
Photographers
Best action: Johan Stahlberg
Best lifestyle: Pally Learmond
Best creative angle: Stef Cande
Best black & white: Stef Cande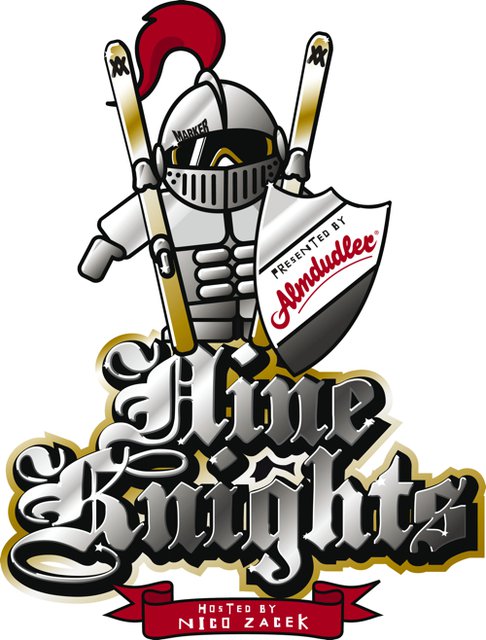 for more info on Nine Knights go to http://www.nineknights.com