Nico Zacek, the freeski legend that he is, hosts the amazing Nine Knights. Now, you're all aware of Nine Knights after we reported on it last year and this year it's going to be even bigger! For 2011 it's going to be held at the Nebelhorn in Oberstdorf, Germany, from the 11th to the 16th of April, 2011. Why the fuss you ask? Well, after last year's interesting naked man jump (and slam) by Teddy Berr, you just know that this year will be as funny as the last and with a list of riders that we currently have, it's a certainty!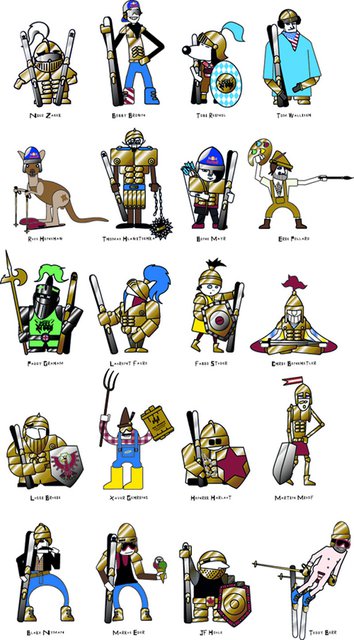 Here goes: JF Houle Bobby Brown Russ Henshaw Bene Mayr Henrik Harlaut Tom Wallisch Laurent Favre Paddy Graham Nico ZacekThe special guests this year are: Eric Pollard and Chris Benchleter from Nimbus Independent, Legs of Steel members Tobi Reindl and Thomas Hlawitschka, Headbud?s Fabio Studer and Luggi Brucic, and last years big air contest champion Markus Eder.If you fancy the chance of competing with this lot then you're lucky as online qualification is still open! Markus Eder has to be your inspiration here and that's exactly what he did and he walked away with the Big Air title! Submit your online qualification video by the 20th of March, 2011 through the link to the Nine Knights site!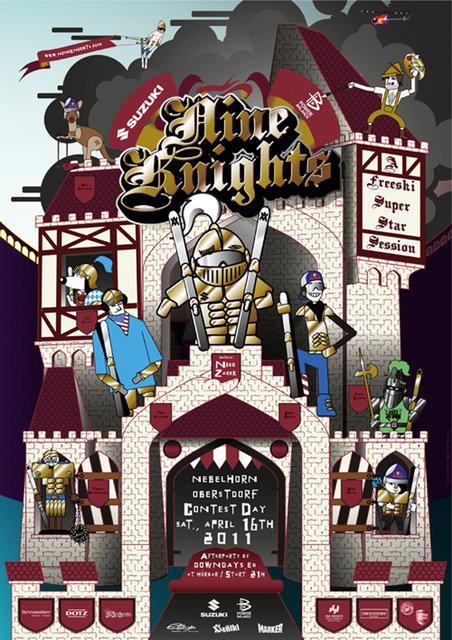 Related posts:Nine Knights 2011! Kicking off on April 18th, the Nebelhorn in Oberstdorf will...ColdAsIce.tv: Latest Updates The girls have been here, there and everywhere recently...Nick and Chris Southwell Promo the latest Dare 2B Kit Nick and Chris Southwell Promo the latest Dare 2B Kit...