Yeah, yeah, slacking with this...came out last Friday, but if you haven't seen it yet, see it now! Official press release below, with a bit of extras...
Nimbus is back. Our first webisode of three for the year; En Route Departure takes viewers on a two month adventure. Skiing everywhere from a North American military base, to Mammoth California, the matterhorn, Rome and finally Monte Bianco in Italy.En Route Departure is a full length 40 minute ski movie featuring the original Nimbus crew: Pep Fujas, Eric Pollard, Chris Benchetler, Andy Mahre and Blake Nyman. The movie also features Anthony Boronowski, Bene Mayr, Dylan Hood, Christian Sirianni, and friends. The full length version will be available for download starting on March 15th 2010only at: http://www.nimbusstore.mobilerider.com/store/index.php. The trailer version; En Route Short will be a 5 minute edit available on all of our affiliate sites.Point and Shoot is a new video blog series available only at http://www.nimbusindependent.com. Point and Shoot explores the perspectives of each Nimbus crew member throughout the entire year. Each movie is skier filmed and edited.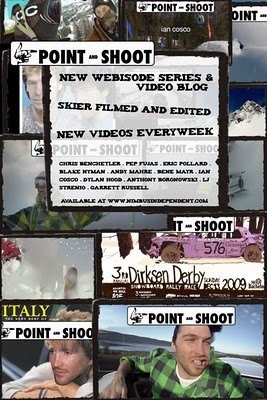 Some crew photos from a trip or two and the En Route Short - teaser for the 40 minute feature...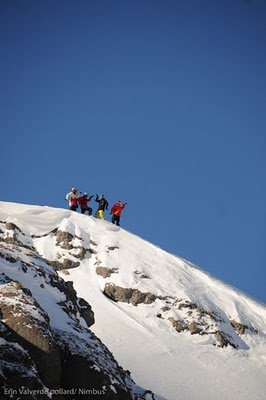 Nimbus Crew in Sonora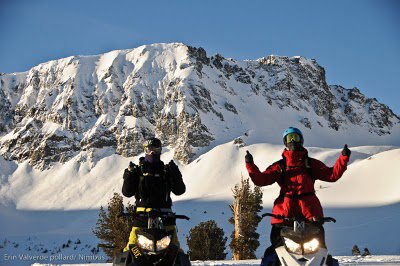 Eric and I, thumbs up ferrr shurrrr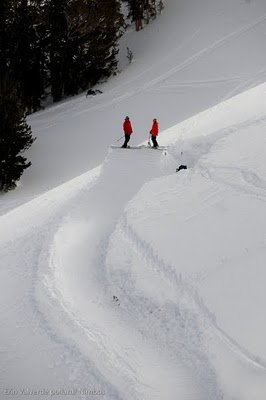 Pep and I, jump prep before sendin'er!