Words by Chris Benchetler
Photos by
Erin Valverde Pollard
Nimbus Independent is BACK with a series of new webisodes titled 'En Route'… The host page has changed, so make sure to bookmark http://www.nimbusindependent.com (which will be up and running very soon) and check back the 15th of each month-Feb, March, and April, to view and download all the new 'En Route'webisodes. Secondly, each crew member will have a blog and a series of personal edits popping up as added bonuses…
For those who weren't aware of our whereabouts, the crew just arrived home from trip number one, which took place in Hokkaido, Japan. We stayed at the Niseko Hilton, based our shushing at Higashiyama resort, and hit the slopes everyday with the best tour guide Japan has to offer; Clayton from The Black Diamond Lodge… He took us off the side of the roads, on his fleet of snowmobiles, and to all the secret spots around the resorts.
Needless to say, the trip was epic! No delayed flights or lost bags, Japanese culture shock, heated toilet seats, booty blasters, exceptional food, sick accommodations, and deep powder. We skied everyday aside from one rainy day filled with sake and inflatable jousting wars, where Eric decided to take out the general manager with a face shot (not recommended if you want to be invited back). The sun only came out 2 days, with each other day being tits deep powder, pillows, and tree bonks. 12 days and 3 nights of skiing powder takes a toll on the body, but is certainly a great problem to have. Pollard was even quoted saying he couldn't move once he arrived home, due to being so sore.
So, once again, make sure you mark your calendars and get ready for a new season of shredding with the Nimbus crew. Webisode 1 drops February 15th!
Here's a ton of photos courtesy of Erin Valverde Pollard...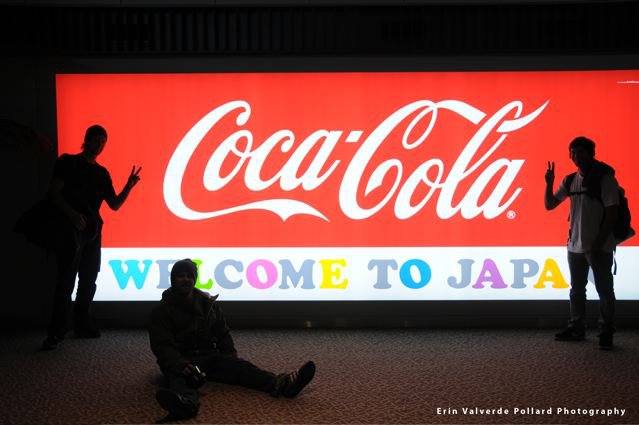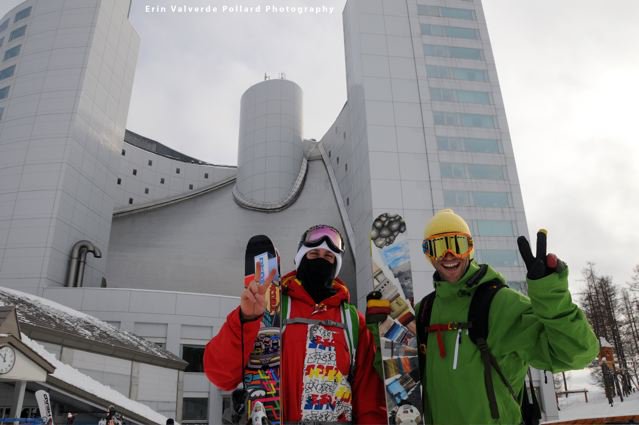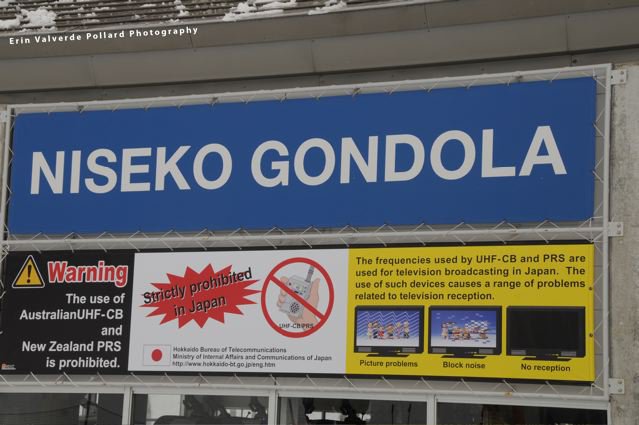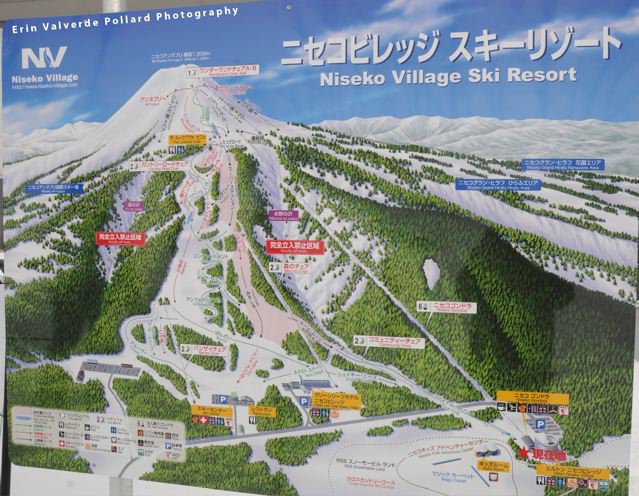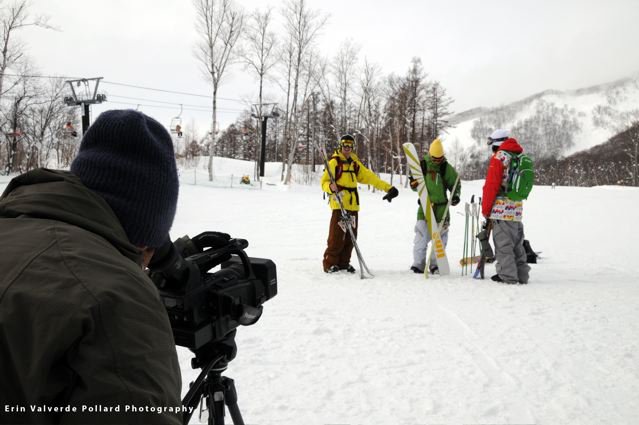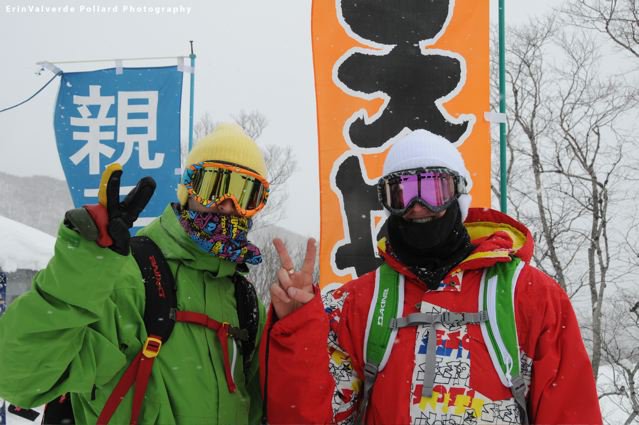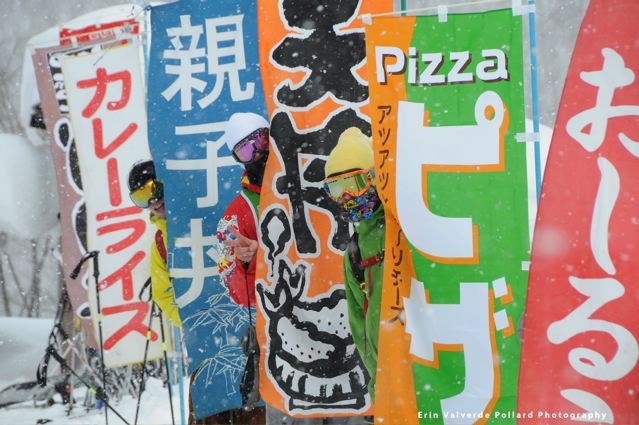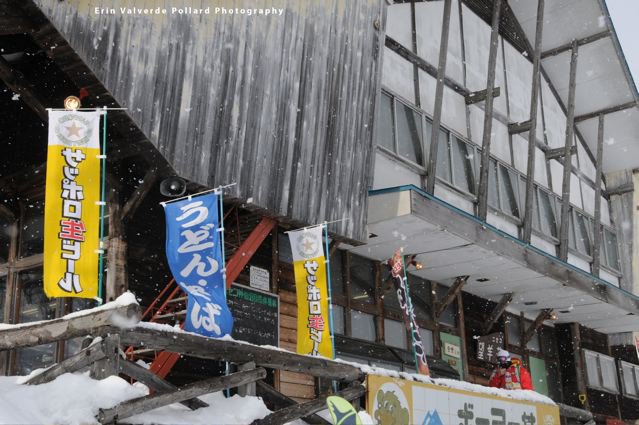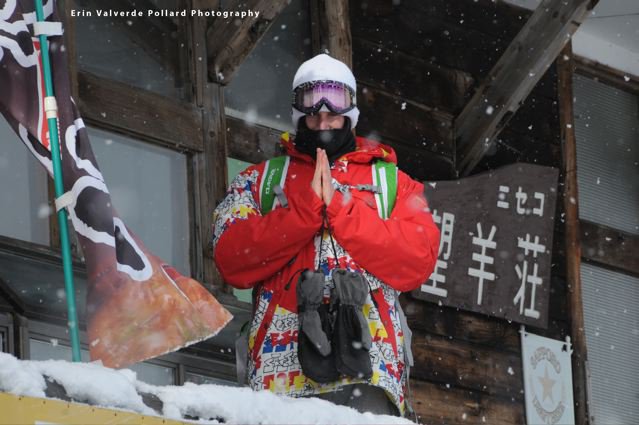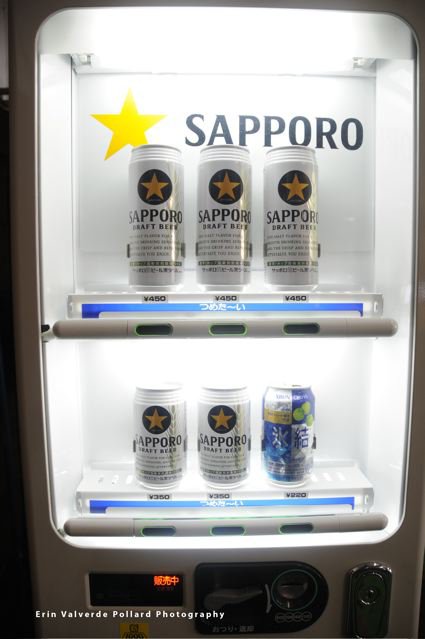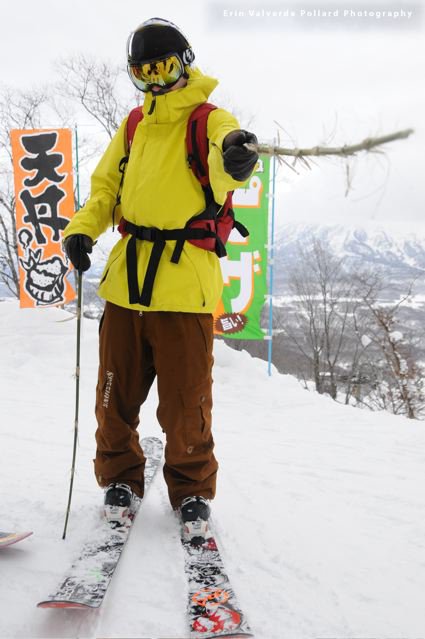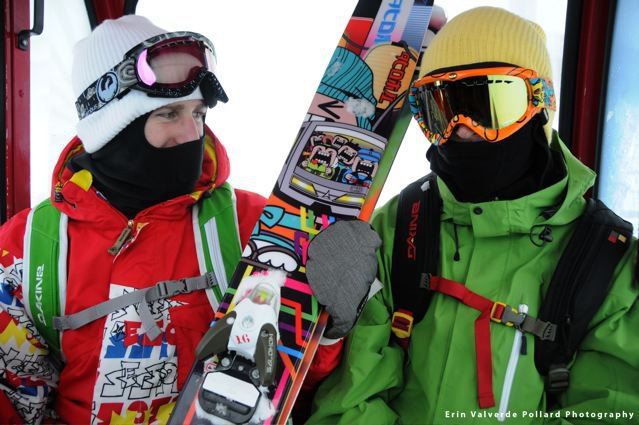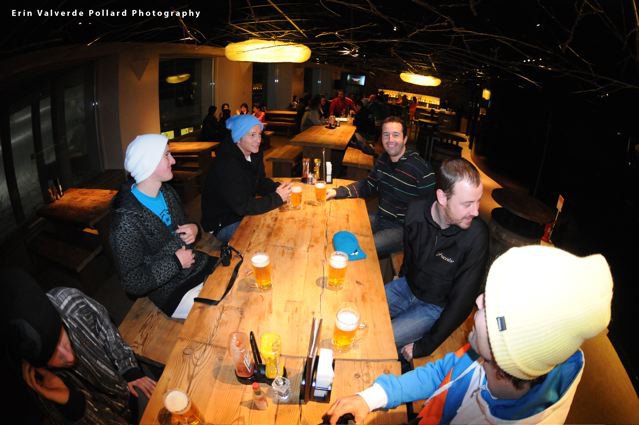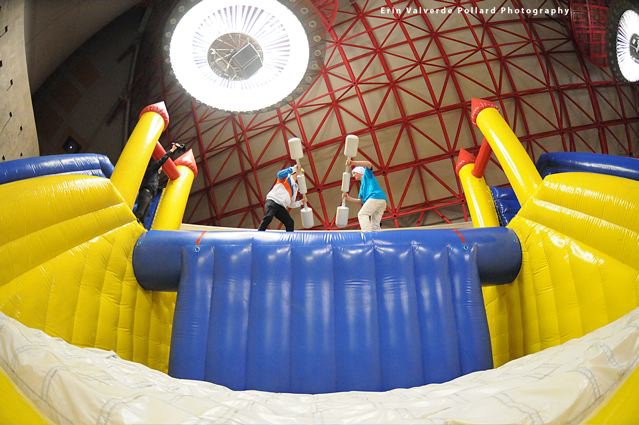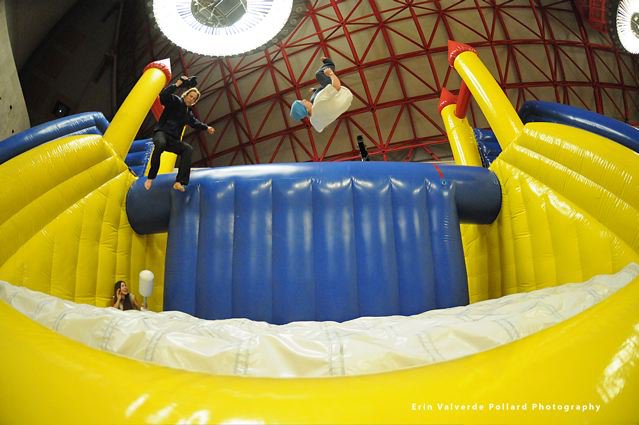 '