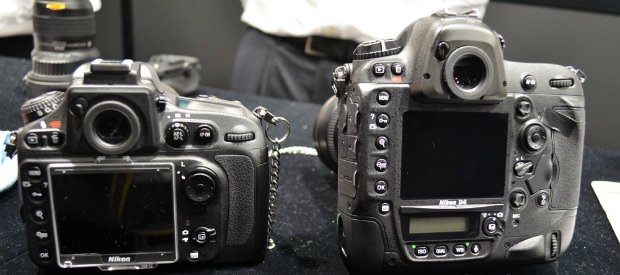 After receiving several complaints from professional and private sources alike, Nikon has finally stepped forward to admit to and address the reported "lock up" issue with its new D4 and D800 DSLRs. The issue, which Nikon maintains only affects "a small number of D4/D800 users," causes both cameras to lock up unexpectedly and up until now could only be "fixed" by removing and reinserting the battery.
Nikon is investigating the problem more thoroughly, but until then D4/D800 users have been offered a simple temporary fix:
"Nikon is investigating a permanent solution to this issue and will update users accordingly. To immediately resolve this issue, users can turn off both the 'Highlights' and 'RGB Histogram' display options in the 'Playback Display Options' sub-menu found in the 'Playback' menu. Nikon apologizes for any inconvenience this may have caused users."
Lee Morris over at FStoppers is also reporting that some D800 DSLRs have issues with focusing and viewfinder alignment, and that "Nikon has admitted that 'a run' of D800s have an issue with viewfinder alignment."
So if you get your hands on a D4 or D800 anytime soon, give it a good look to make sure it doesn't have any of the issues mentioned here.
(via PDN via Nikon Rumors and FStoppers)
Image credit: Photo by briantobey