Words & photos by John Vandervalk
The Nike Ski Chosen Shoot has officially wrapped up in Keystone, Colorado, and what an action-packed final day it was.
Following a delicious spaghetti dinner made by Willie Borm's mom and TJ Schiller after the aborted sunset shoot, most of the crew decided to play poker for the second night in a row. Dale gave everybody a run for their money, but in the end it was Nate Abbott who proved to be the biggest card shark, swimming away from the night $200 richer. Following the game everyone went to bed around 3am, so the 7am wake-up call from Nike Ski Team Manager Jake Largess came early, and needless to say, it took a while to get everyone assembled at the base. Joining the crew was Alexi Godbout, Joss Christensen, Sean Jordan and filmer Josh Finbow, as Kaya Turski had to leave early to catch a flight to Shanghai, China to compete in Aggressive Inline at Asia X Games, while TJ Schiller and Sammy Carlson hung out in the village to bag some lifestyle shots with Nate.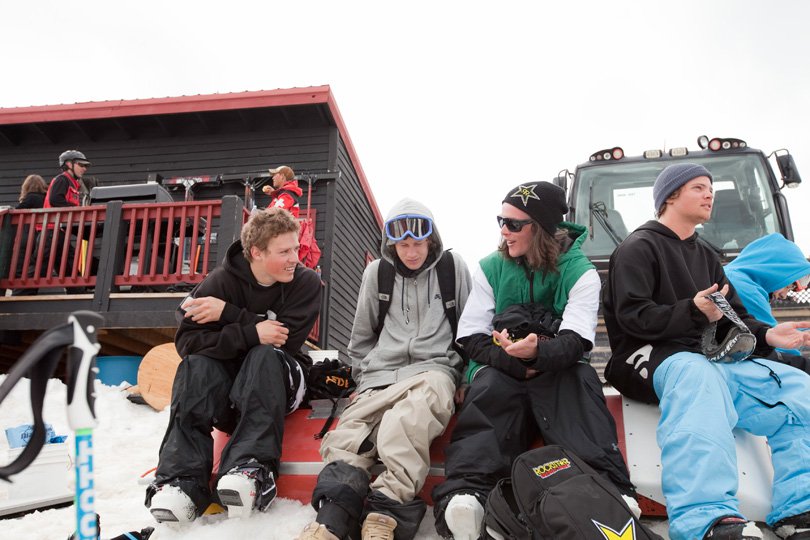 Joss Christensen, Dale Talkington, Sean Jordan and Alexi Godbout.
The day started out bluebird before a few clouds rolled in within the first hour, but the new skiers had fresh legs and were ready to charge the jump, with Alexi tweeking out the wickedest nose grabs while getting inverted every which way.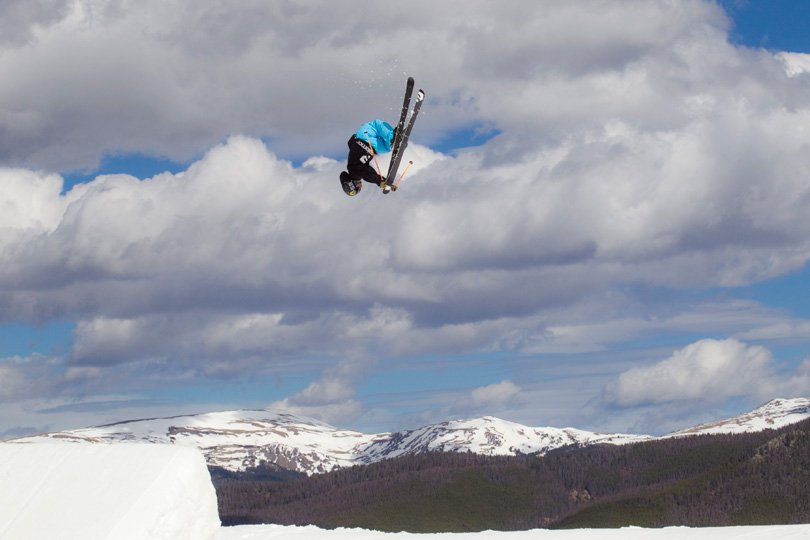 Alexi Godbout
Joss Christensen and Jossi Wells put on style seminars, Beau-James Wells and Willie Borm got uber technical, Andreas Håtveit was throwing some massive dub 12's, and everyone was lapping as quickly as possible, fearing the forecasted thunderstorms.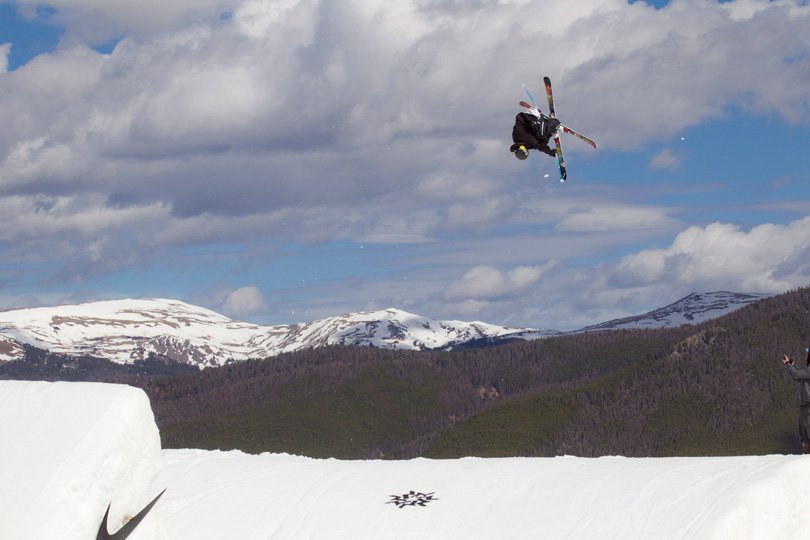 Joss Christensen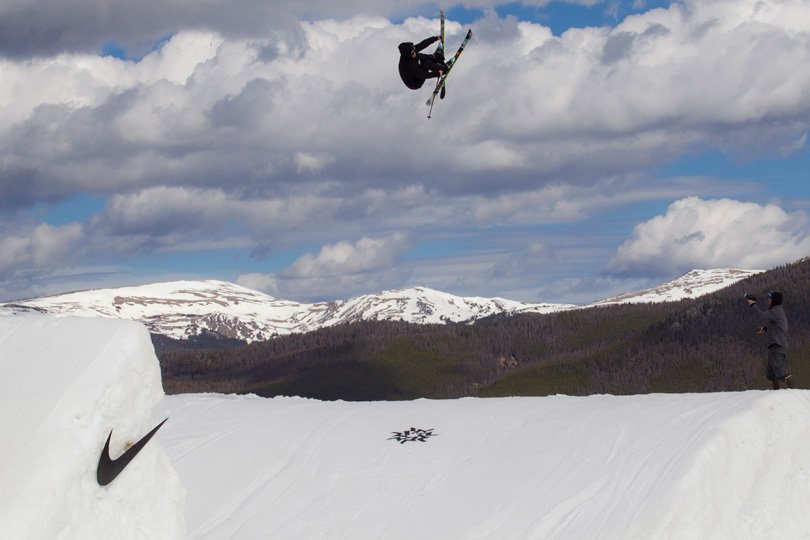 Jossi Wells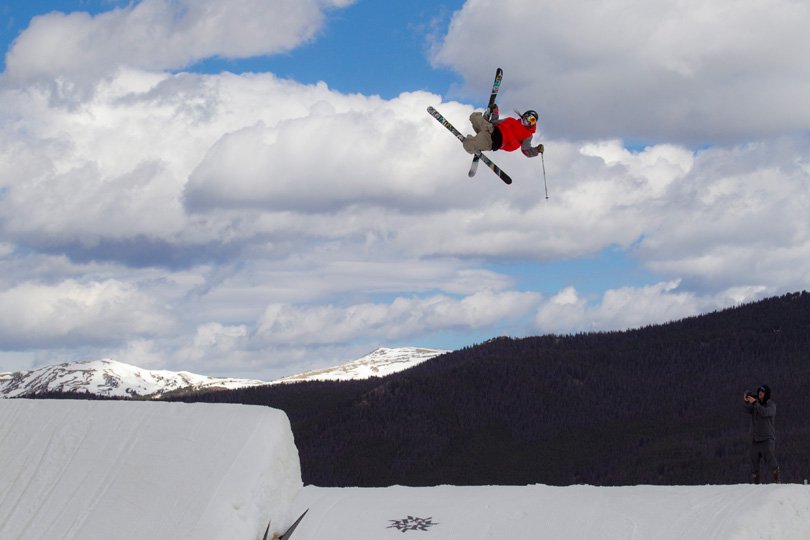 Beau-James Wells
Willie Borm
Andreas Håtveit
Fortunately, the rain held off, and everyone made their way over to another challenging wall ride, which was more like a fire grate. Andreas (along with a few others) did his best to conquer the beast, but to no avail, so after half an hour of attempts and some laughs at the camera stations, it was time to take a break for lunch.
Andreas attempts to attack the wall ride.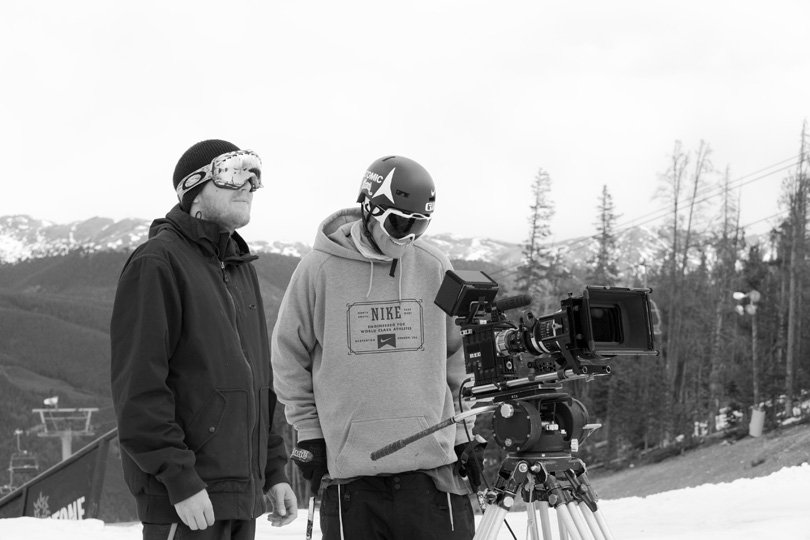 Following the feast, everyone opted to hit up the three-rail line again, and after some raking and multiple bags of salt being spread the skiers were charging once again. The rain/snow showers began warning us that things were going to get nasty, but not before everyone scored some good shots.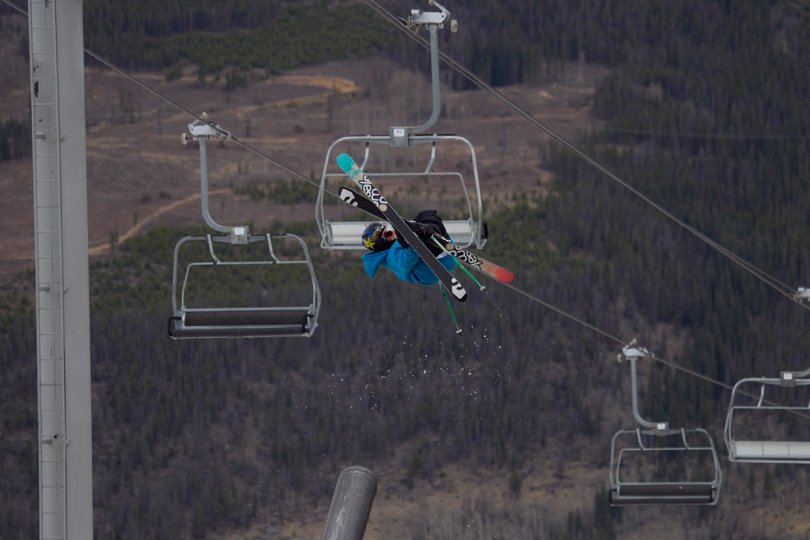 Willie Borm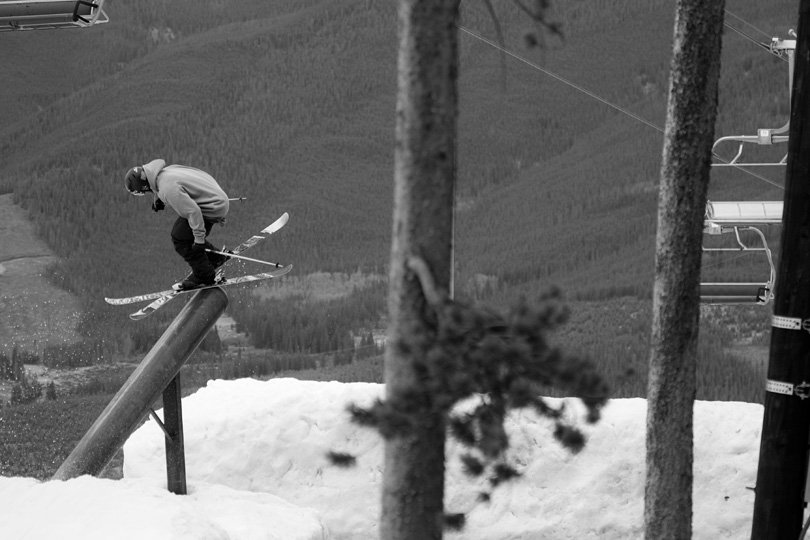 Andreas Håtveit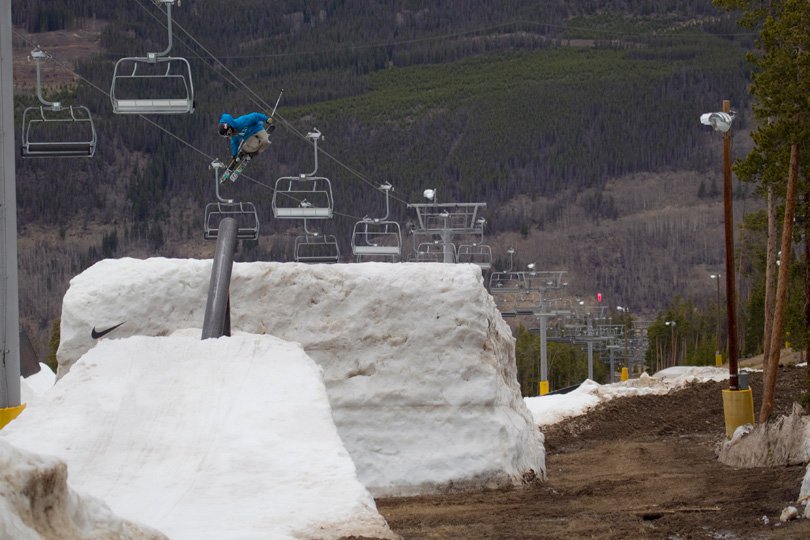 Beau-James Wells
After we got off the hill, I went over to the condo to get some final thoughts on the week from the winners of the Nike Ski Chosen Contest, Dale Talkington and Andrew Napier.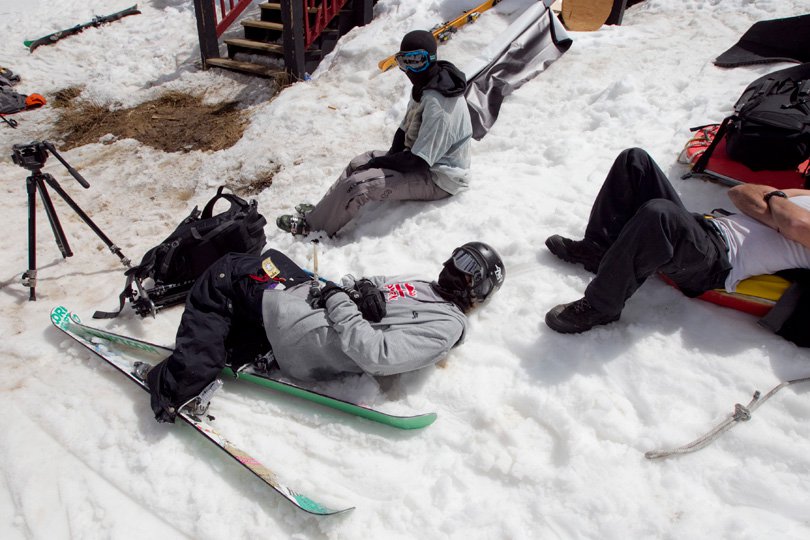 Andrew Napier & Dale Talkington
Both of the happy winners said that the shoot far exceeded their expectations and that they had an absolute blast, despite the fact that Dale was forced to sit the last couple of days out due to an ankle injury. Their highlights from the trip included the big jump, superb hospitality, great dinners and nice accommodations, and Andrew said he felt it was really productive and that he got a ton of good shots for future edits and 4bi9 Media's new movie. Following the shoot, Dale said he plans on spending his share of the $10,000 to buy a car and travel to some comps and camps this summer, while Andrew (who is heading back to Vancouver to finish the last month of university at UBC) said he's going to jet set to New Zealand this summer and joked about buying a Lexus.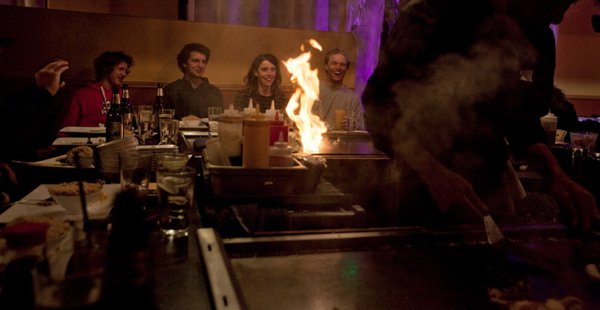 Dale Talkington, Andrew Napier, Beau-James Wells and Andreas Håtveit
Both Dale and Andrew would like to thank everyone at Nike (especially Jake Largess), Newschoolers and Keystone for hooking it up, and I would very much like to echo that sentiment. That's all from the Nike Ski Chosen Shoot in Keystone, Colorado. Stay tuned for an eye-popping edit from Poor Boyz Productions, which will be released next week!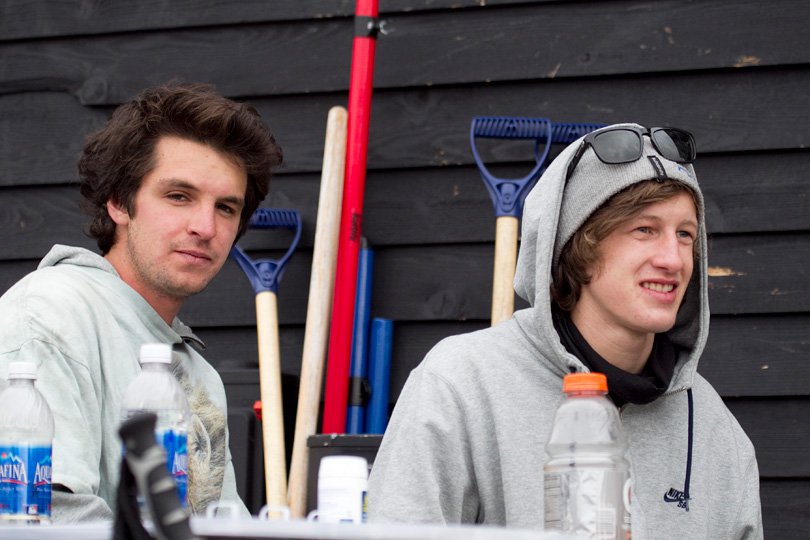 Congrats once again to Andew and Dale, and stay tuned for next year's Nike Ski Chosen Contest!