Words & photos by John Vandervalk
Day 2 of the Nike Ski Chosen Shoot has wrapped up in Keystone, Colorado, and much like Day 1, things got out of hand quickly.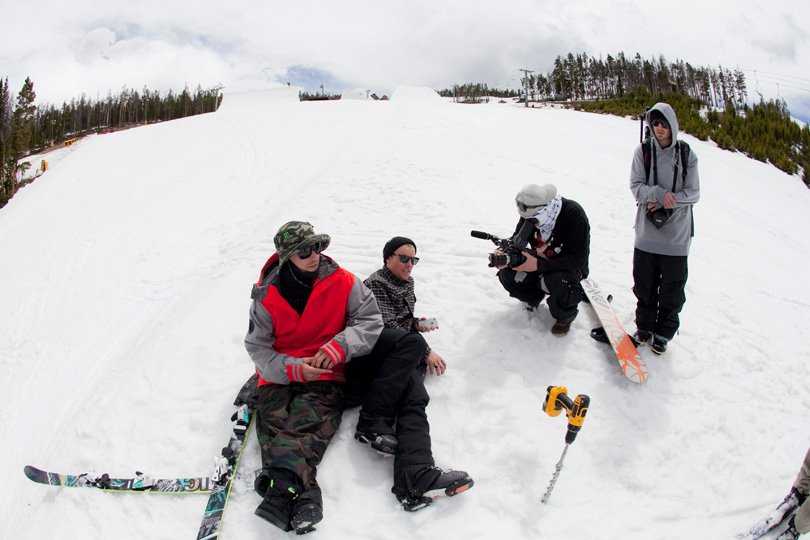 TJ Schiller and Jossi Wells with Poor Boyz Productions' Cody Carter and Tim Sorenson.
The day began with another session on the big kicker, which Keystone's hard working park crew mellowed the lip on at the request of the riders, as some felt it was a bit too poppy and gnarly on the first day. As the session was going off, the clouds began to roll in just before lunch, causing some wind gusts to randomly appear which created a bit of difficulty for the riders.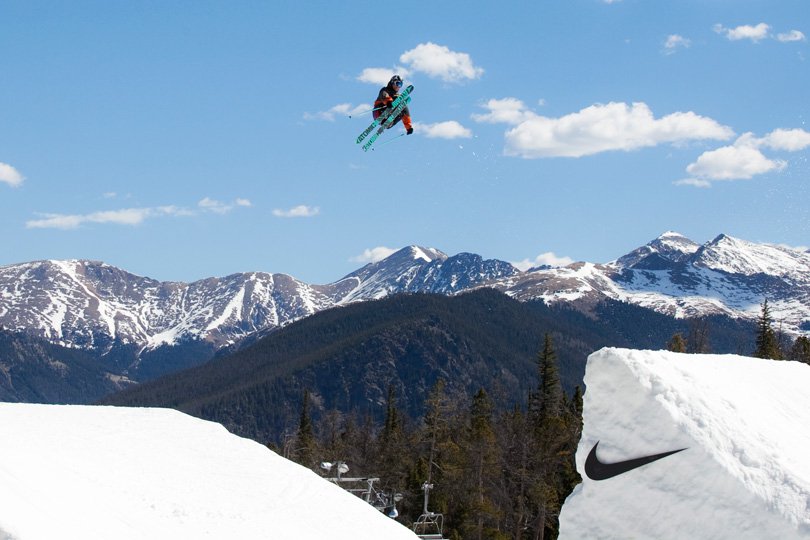 Andreas Håtveit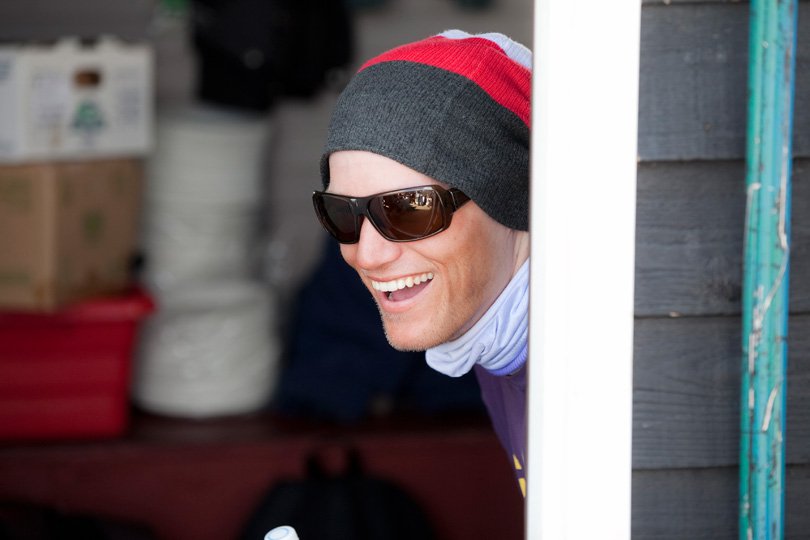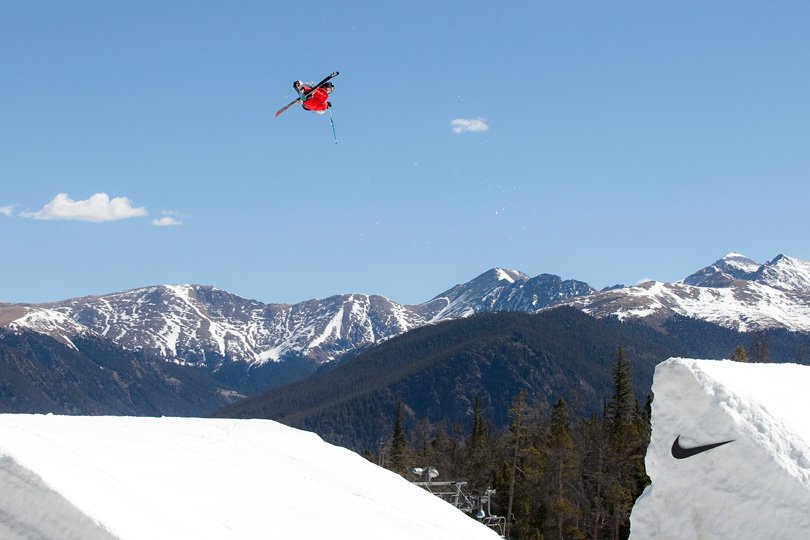 Willie Borm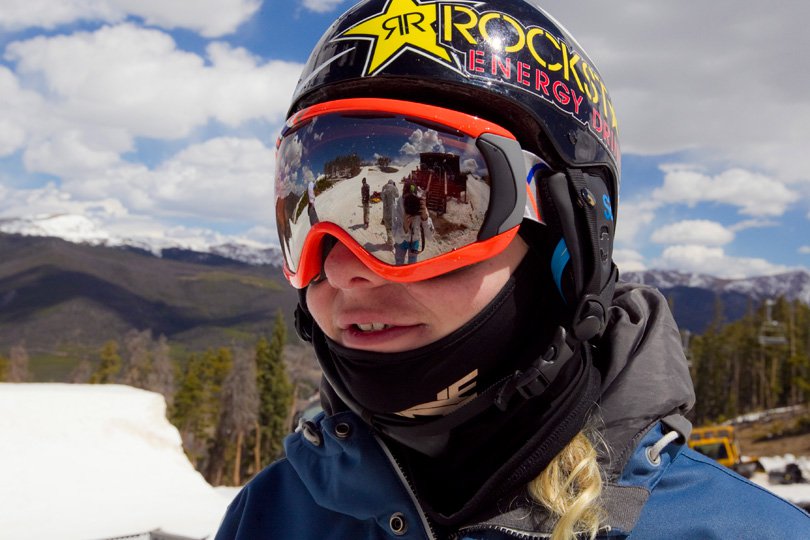 Beau-James Wells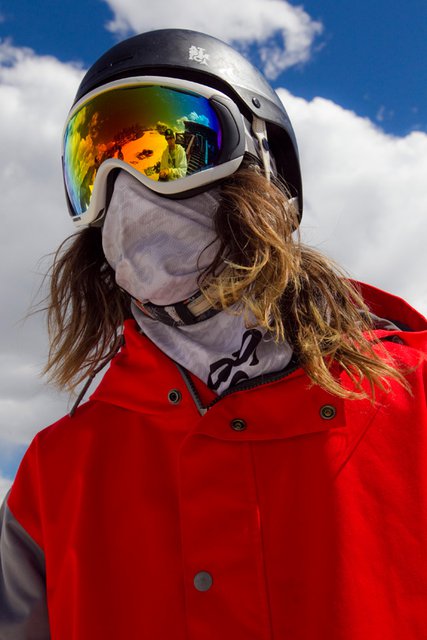 As a result of the wind, one half of the winning duo of the Nike Ski Chosen Contest, Dale Talkington, was carried all the way to the bottom of the landing on an attempted switch 9, which he over rotated to 10 and slammed hard on, tweaking his ankle in the process.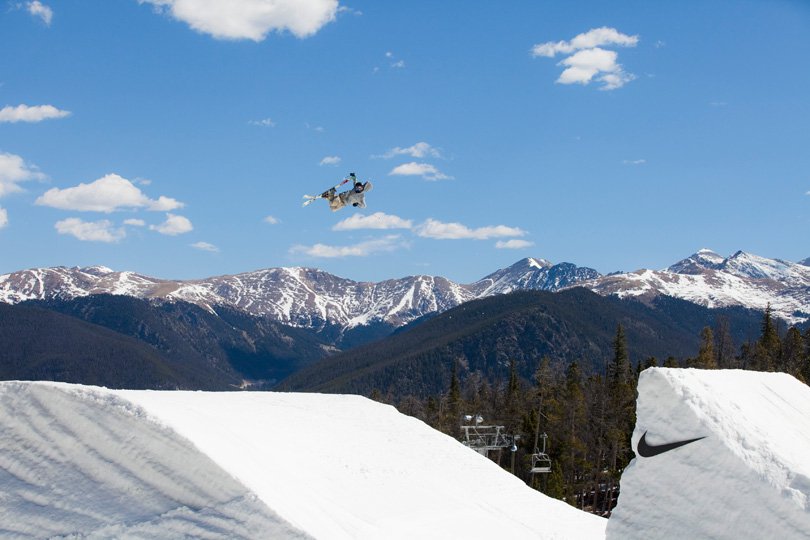 Dale Talkington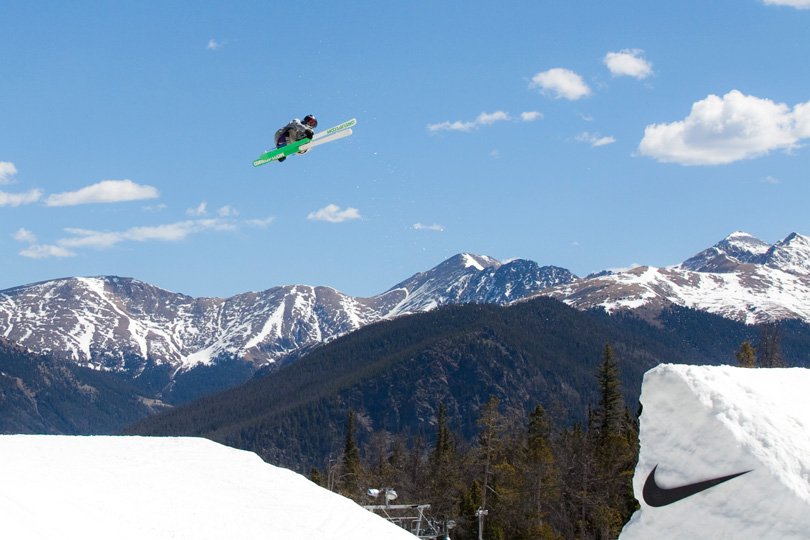 After icing it for a bit the Keystone ski patrol decided to take him down to nearby Dillon, Colorado for x-rays, as they were concerned it might be broken. Fortunately it only turned out to be a bad sprain, and we'll hope and wait to see if Dale can return to the slopes later this week.
Sammy Carlson lends Dale Talkington a helping hand.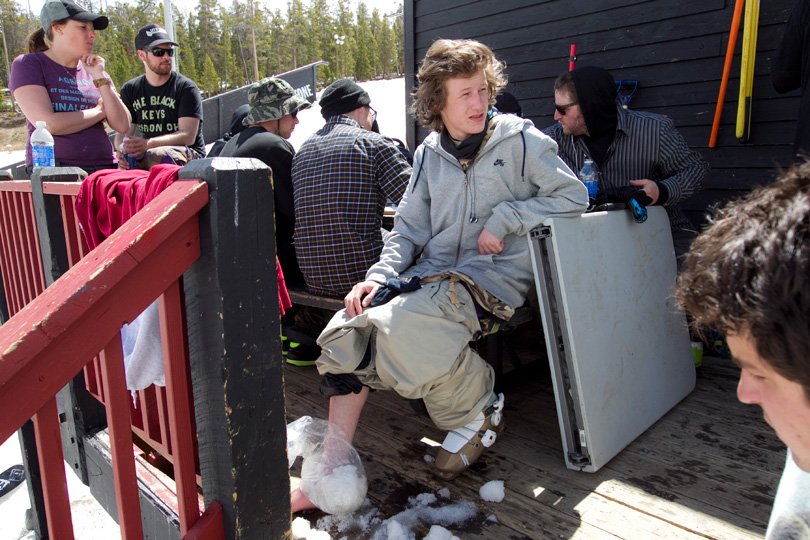 Get well soon Dale!
Following Dale's crash, the crew took a time out for a hot dog and burger-filled lunch before making their way to the rail features to avoid the wind. Sammy Carlson, who blew his knee at X Games and is still unable to ski, started feeling a bit bored, so he decided to climb a chairlift to pole to GTS the riders with his iPhone.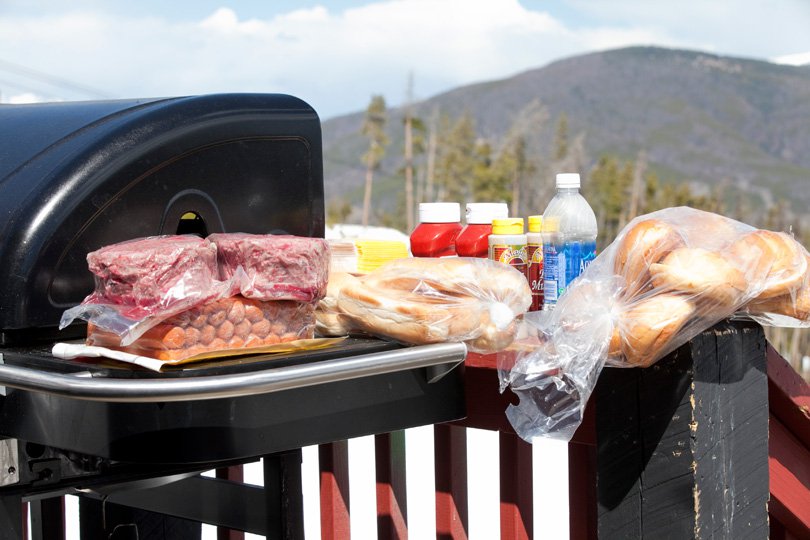 Lunch Time!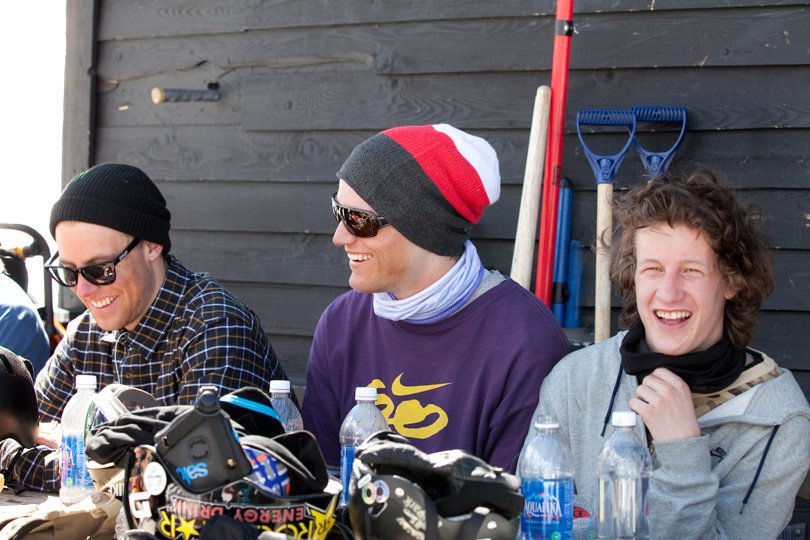 Jossi Wells, Andreas Håtveit and Dale Talkingon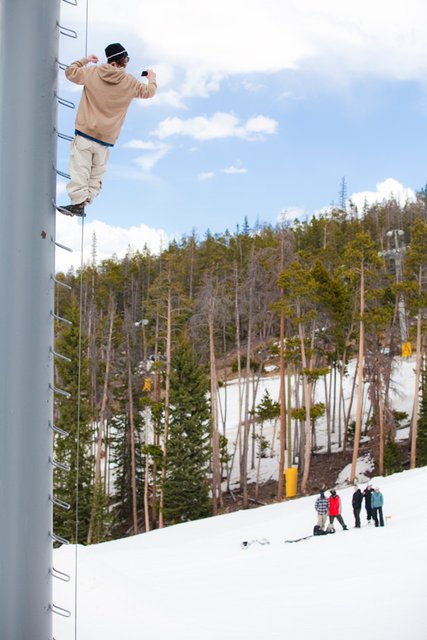 Sammy Carlson, working hard to get the shot...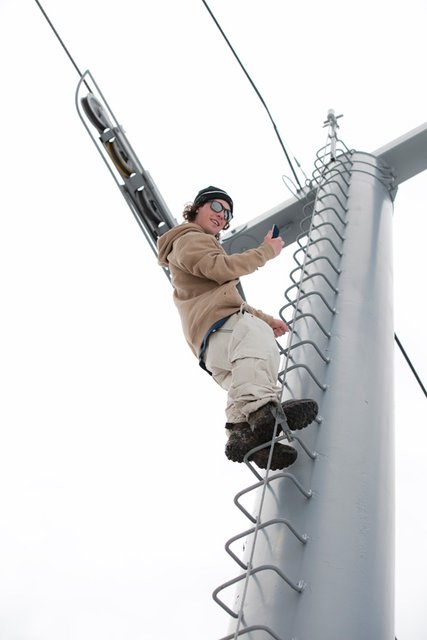 While Beau-James Wells murdered the wall ride, Andreas Håtveit began turbo lapping the rail section with multiple front and back swaps that had the Poor Boyz Productions crew's heads and cameras spinning, while photographer extraordinaire Nate Abbott shot lifestyles of Sammy, TJ Schiller, Jossi Wells and the recently arrived Kaya Turski.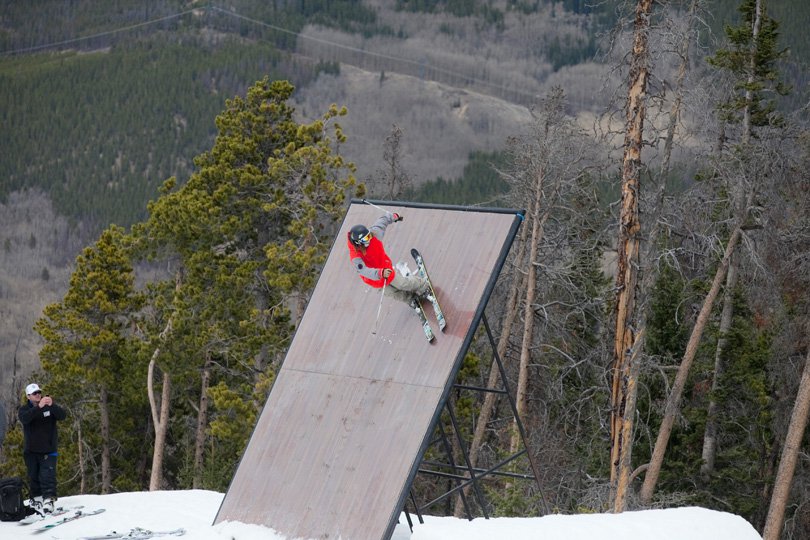 Beau-James Wells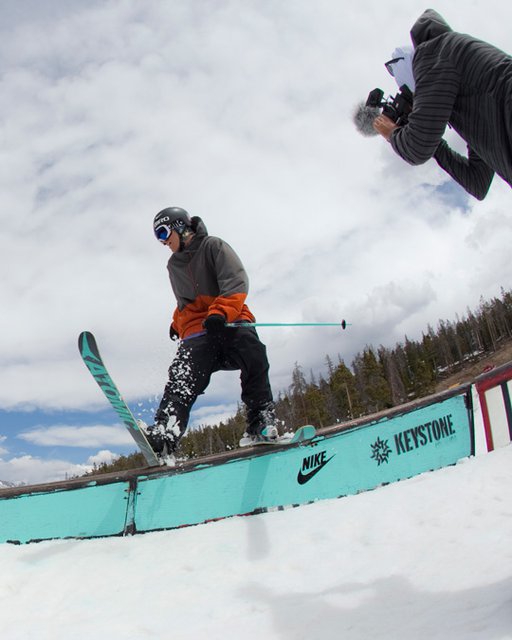 Andreas Håtveit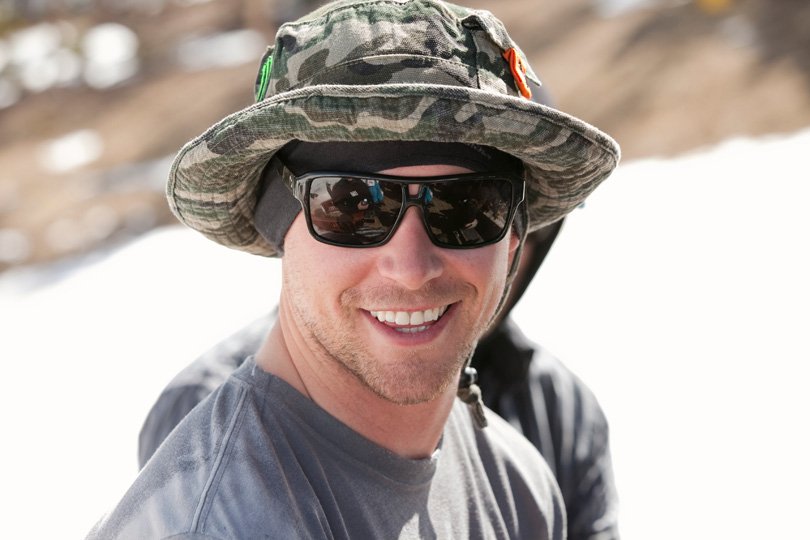 TJ Schiller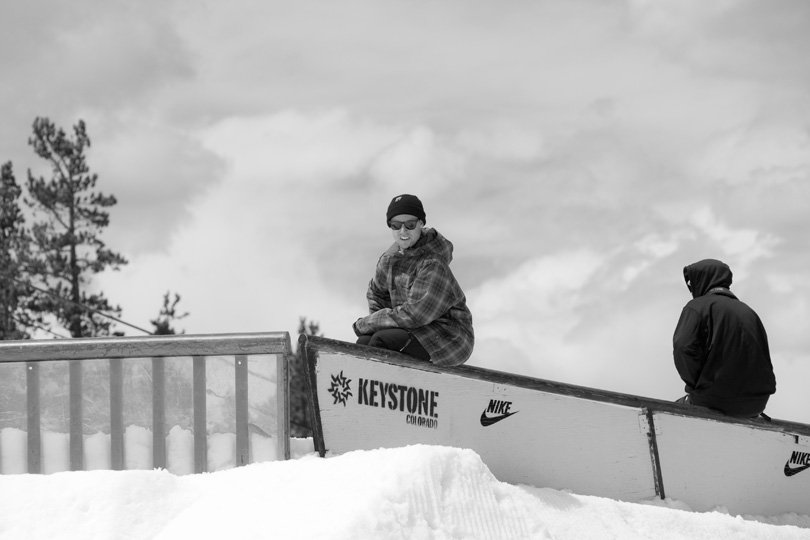 Jossi Wells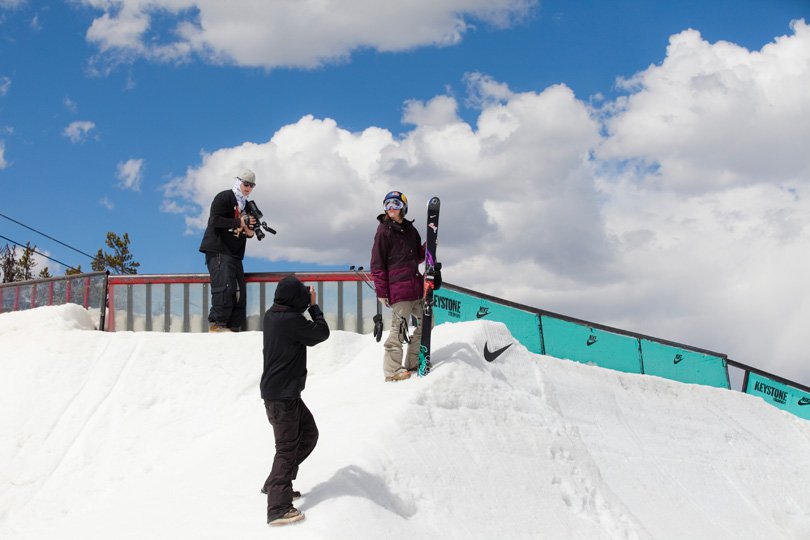 Kaya Turski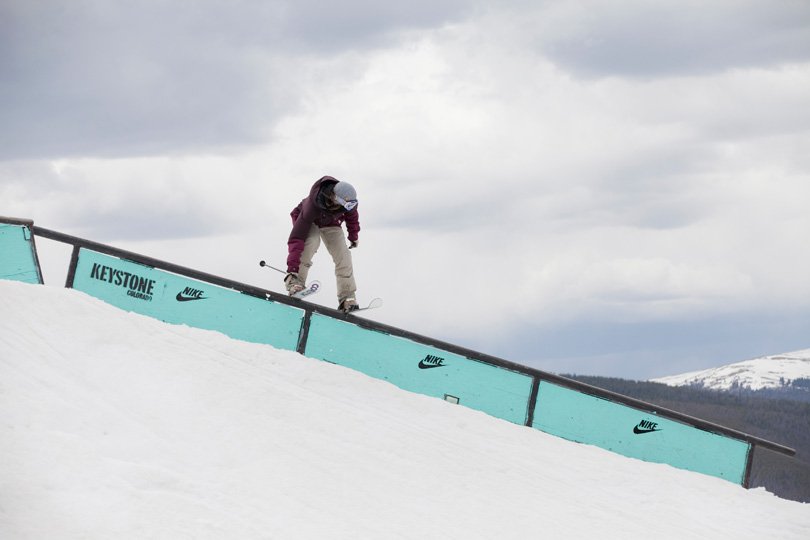 Once the shoot wrapped up for the day the crew headed out for dinner at a Japanese restaurant where some samurai chefs prepared us a mouth-watering feast, with a little help from Sammy Carlson, who tried his hand at serving up the food to see which of his teammates could catch it in their mouths.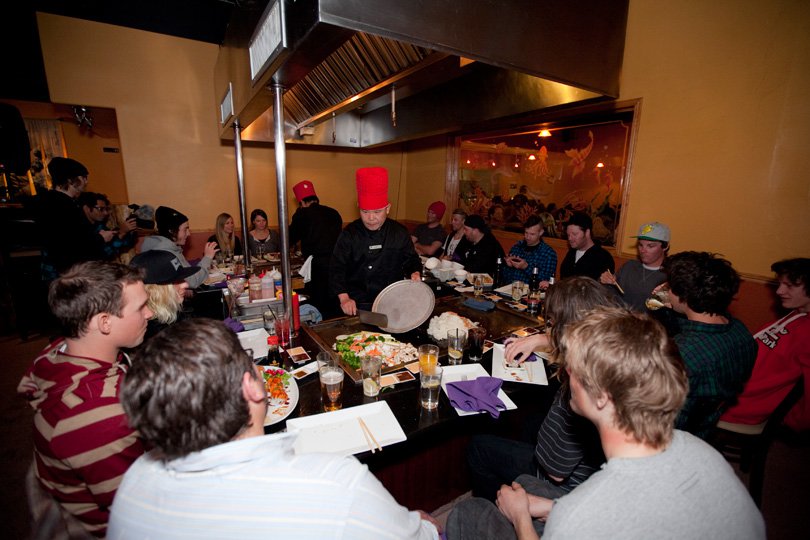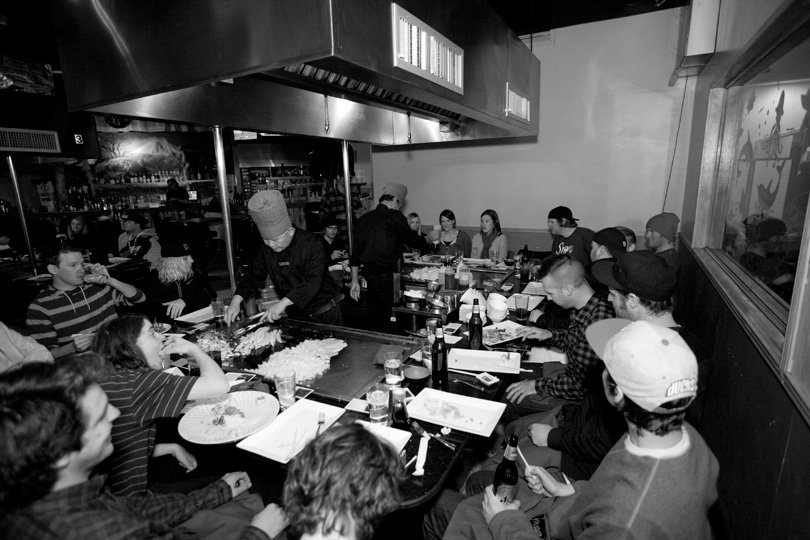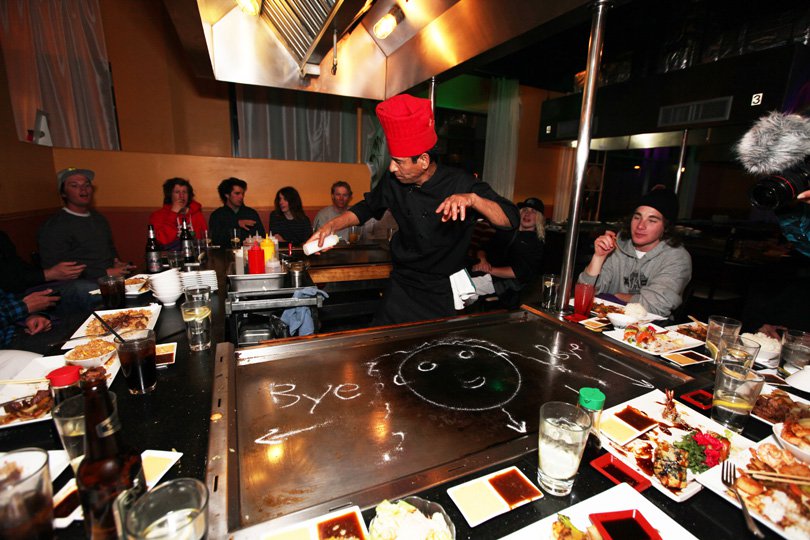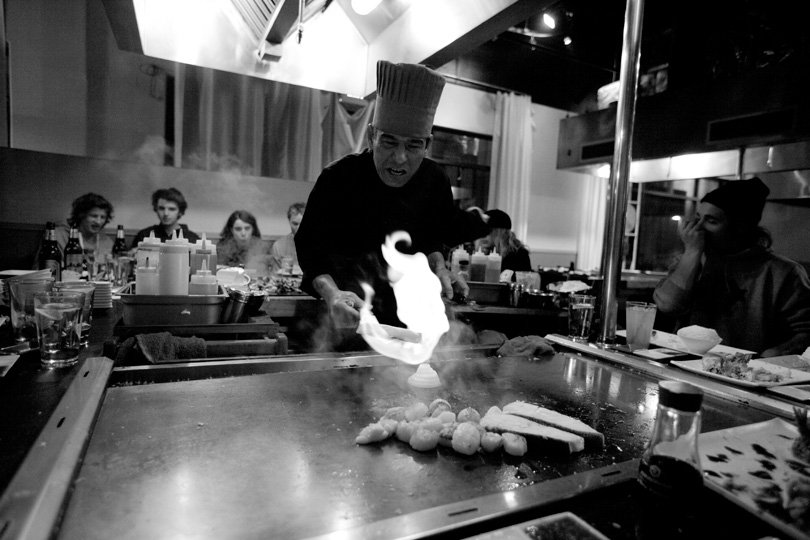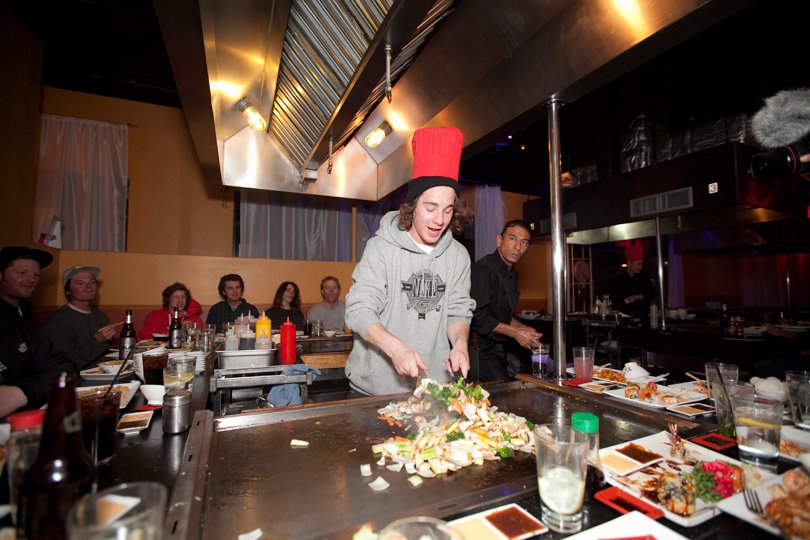 Sammy gets on the grill...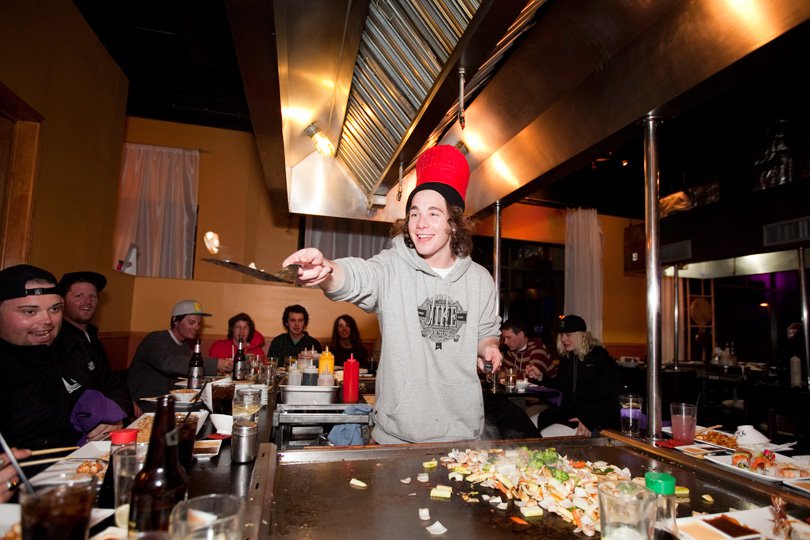 In addition to Sammy's antics, Poor Boyz Productions' Cody Carter dared Andrew Napier (the other half of the winning duo of the Nike Ski Chosen Contest and of 4bi9 Media fame) to eat a ball of wasabi and keep it down during dinner for a cool $100. Fortunately for Napes but unfortunately for Cody, Andrew managed to pull it off and walk away from the night a little bit richer.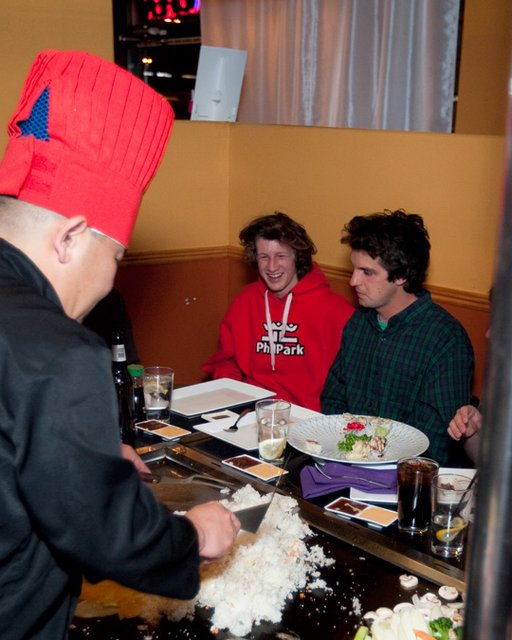 Nike Ski Chosen Contest winners Dale Talkington and Andrew Napier.
Following the highly satisfying day and meal everyone headed home for bed, eagerly anticipating the next day of shooting, which includes a sure to be amazing sunset shoot. Stay tuned for more coverage on the Nike Ski Chosen Shoot, and once again, big ups to Nike for all the good times!