Nike 6.0 is coming to Vancouver for the Olympics, and will be recreating six iconic and internationally recognizable urban features at Mount Seymour, BC, where they'll be creating 'The Greatest Hits Park', and hold a jam session in it during the Winter Olympics.
The six features (which will be available for local skiers and snowboarders to session for the remainder of the season) will be widely known throughout the freeski and snowboard community for their constant coverage in both films and magazines. By building these six features at Seymour, Nike 6.0 is giving the opportunity for shredders of all types to ride features they've seen again and again but might not have been able to travel to or find.
Voleurz' Braden Dean at Mount Seymour with Vancouver in the distance.
During the Olympics, a jam session will be held where riders will have the opportunity to film with a professional cinematographer and photographer. The best resulting video content will be up in an edit hosted by Nike6.com, Newschoolers, and other media partners, and the top still images will be framed for display in a local shop in Vancouver and taken home as a trophy by the featured riders, thus giving amateur riders a professional playground and an opportunity for exposure.
"Mt. Seymour is a sick local Vancouver mountain that has always been down to support our athletes," says Jake Largess, Nike 6.0 Ski Mentor. "TJ has been spending time at Seymour this winter and the Nike 6.0 Greatest Hits Park is going to elevate their already insane park."
Construction is about to get underway on the first five features (which will be revealed in the coming weeks), but Nike 6.0 wants YOU to decide what the sixth one (aka 'The Greatest Hit') should be. Therefore, beginning today, if you live in North America you can vote right here on NS or at Nike6.com for which legendary spot you think should be built as the sixth and final feature at Mount Seymour. Here's the choices...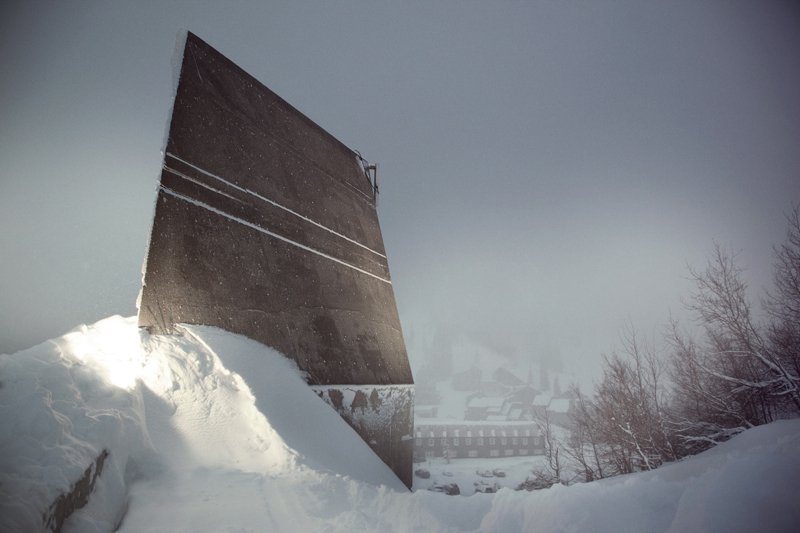 Utah Wallride - This massive wallride that has been featured in Tanner Hall's films is located in Utah near the famous backcountry spot know as Grizzly Gulch.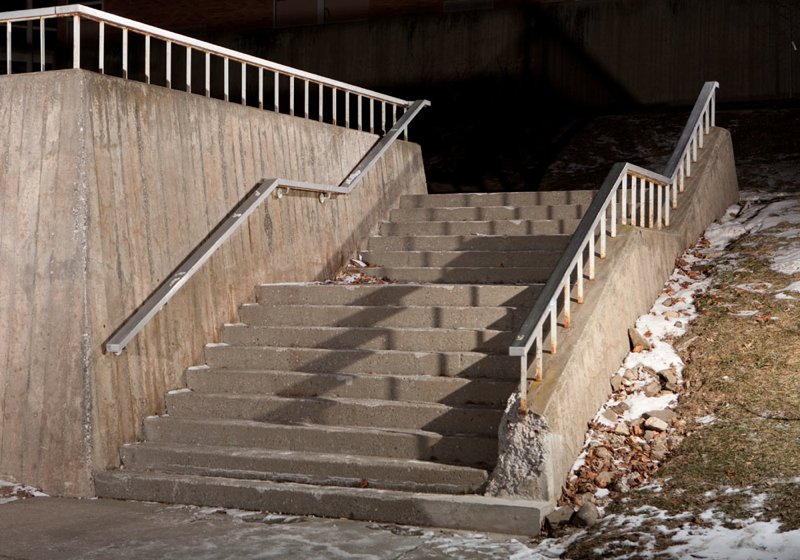 Vermont Double Set at Burlington High School - This spot offers a lot of different possibilities. Double set stairs, kinked flat bar, toe jam kinked flat bar, wallride possibilities and even a closeout drop rail on top.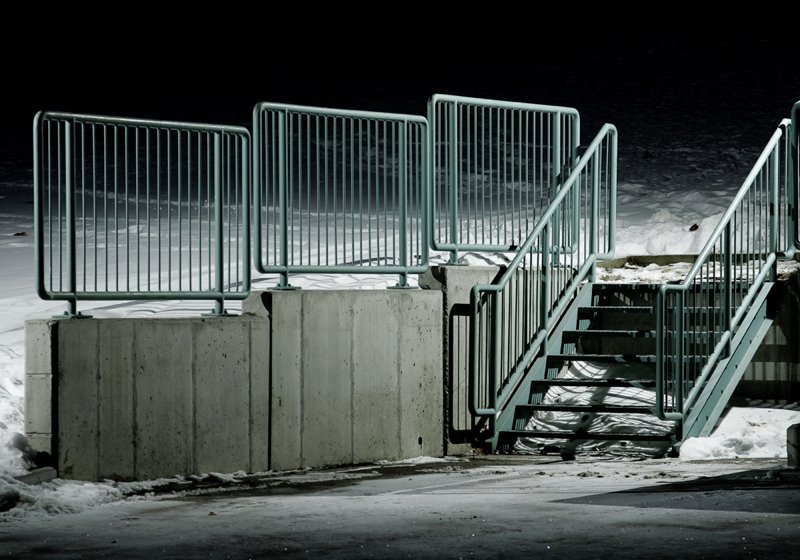 Calgary Triple Green Rails - This rail has been featured in a host of ski and snowboard videos and has been absolutely slayed by many a good ol' Calgary boys over the years.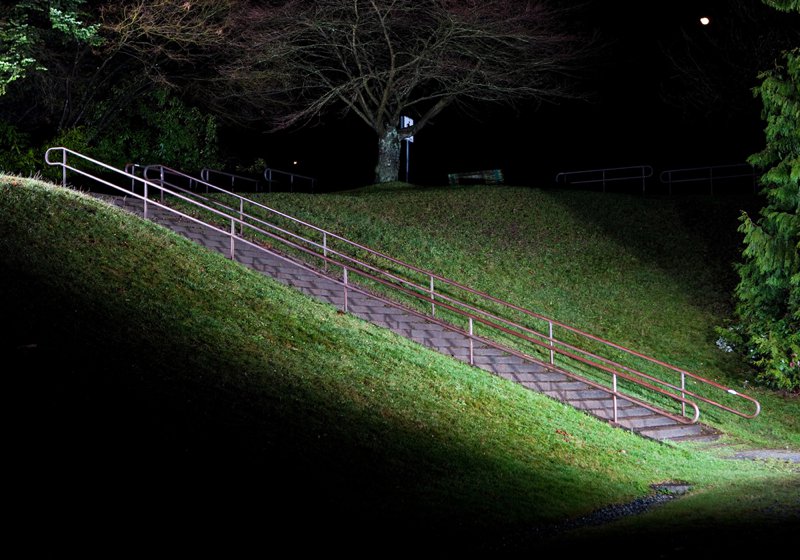 Vancouver Delbrook Rail - One of the oldest rail spots in Vancouver and it's still a favorite today for many riders when Vancouver gets snow. This is a nice long fat round bar with wooden stairs and grass on either side. This rail was made famous by Vincent Dorian and Poor Boyz back in the day, and was more recently visited and slayed by Corey Vanular and Level 1 Productions.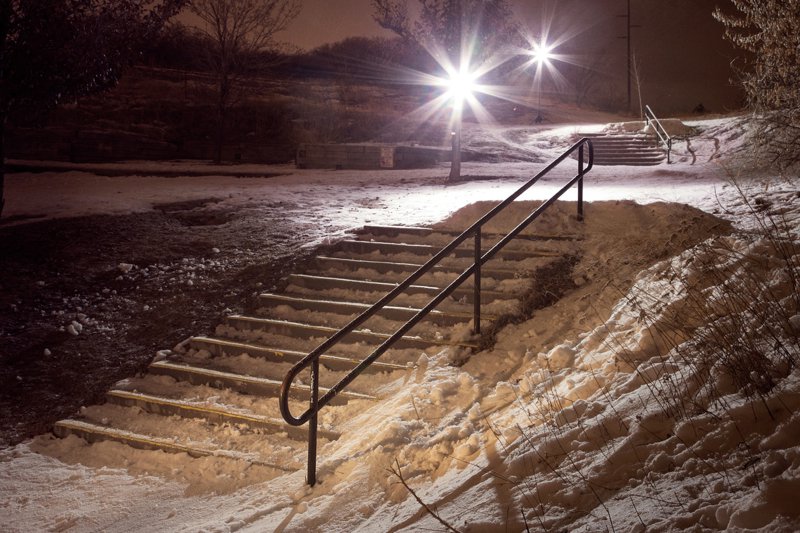 Utah Rail Gardens - This famous rail garden has a long history in skiing and snowboarding. Many riders have called this spot home and claimed their fair share of combos on these multiple mini rail sets.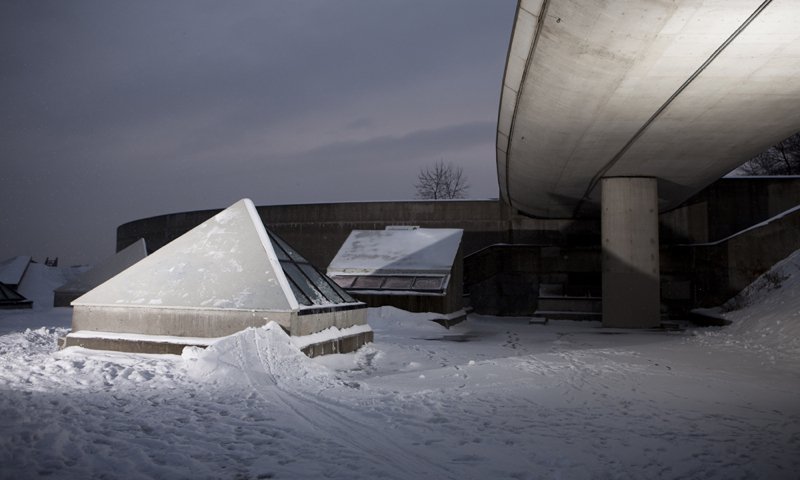 Montreal 'Big O' Pyramids - These pyramids are located at the Olympic Stadium in Montreal, hence the name 'Big O'. A ton of tricks have gone down on these from simple to super tech, most notably by Tom Wallisch and Phil Casabon in Level 1 Productions' Refresh.

Voting for 'The Greatest Hit' opens today and closes on January 30th. Anyone can vote, but as part of the voting process, Nike 6.0 is holding a contest where they want to see a photo or video of you or your friends hitting one of the above features, or a comment on why you think that feature should be selected as 'The Greatest Hit'. On February 1st, the sixth and final feature will be announced (at which point construction will begin by Hangman Productions and Snow Park Solutions so it's ready in time for the Olympics), and within the next month Nike 6.0 will pick the best six photos/videos and hook the winners up with a Nike 6.0 Explorer Pack filled with Nike 6.0 goodies.
But for those of you who want to get in on the contest action but don't have access to those spots, don't fret, as Newschoolers is launching a contest of our own in coordination with Nike 6.0 and the event called the 'Newschoolers/Nike 6.0 Spots Contest'. All you have to do is upload a video of you on your favorite urban feature and on February 1st we'll select our 30 favorite videos out of the entries, and the winners will receive a promo code good for a pair of Mavrk Mid Nike 6.0 shoes, along with a Newschoolers prize pack.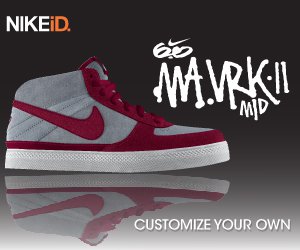 Voting for 'The Greatest Hit' opens today, and closes on January 30th. Click here to vote for 'The Greatest Hit' and enter the contest, or if you can't make it to one of those spots, click here to enter the 'Newschoolers/Nike 6.0 Spots Contest', which also begins today and ends on January 30th.
Stay tuned to Newschoolers leading up to this amazing and one of a kind event as we'll be featuring regular updates on the construction of the first five features and the stories behind them, along with what the sixth one will be, and then coverage on The Greatest Hits Park event itself including a live broadcast of everything that goes down!