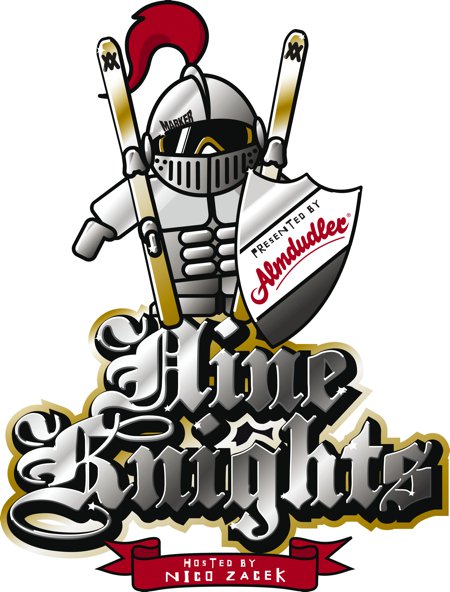 Last year's Nine Knights was quite impressive so the expectations in the freeskiing world for this year's event are pretty high. What are your plans to take the 2009 installment of Nine Knights to the next level?
That's exactly the question that I've asked myself all summer. The first big step was to actually decide whether or not to do the second edition. People were pushing me all summer for it, so after that I decided to keep going with the Nine Knights project. It's just so much fun to create an event that totally fits the riders and media's needs. I see room to make the event even sicker in two fields: The participants as well as the set up. And that's exactly where I have made some changes that will blow your guys mind.
What type of changes?
Well as I said, we are going to have a broader and higher quality field of riders and media on site. I was originally planning to bring 18 riders: 9 Knights and 9 Jesters, but due to that little financial crises and some budget cuts, I decided to again just bring 9 Knights and some special guests, who will be the Jesters.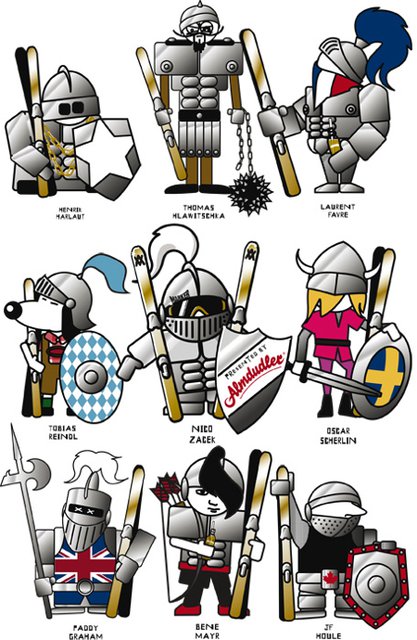 the 9 Knights
the Jesters
I'm really looking forward to new faces like Lolo Favre and JF Houle. I'm very curious to see what Henrik Harlaut, who in my eyes is currently one of the best freestylers in the world, is going to show us. It will also be interesting to see how last years participants have evolved from last season, for example Bene Mayr and Paddy Graham, both of whom I'm sure will show us their new double flip variations. From the media side of things I'm welcoming Rage Productions, some new photographers and I'm getting a lot of TV attention this year, which I'm very happy about.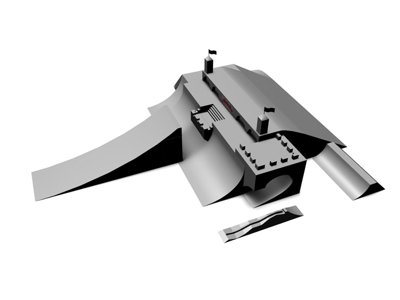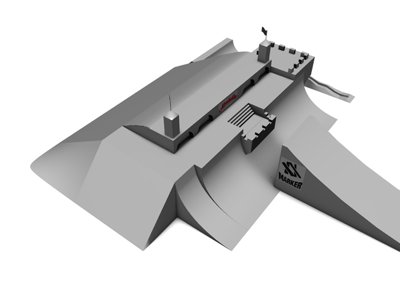 What about the feature, how did you come up with it? It looks sick!
Yeah, that's definitely my favorite topic. There is probably no other field in the event that gets nearly as much attention as building the castle. I've been working closely together with the other riders as well as the head of Schneestern, Dirk Scheumann, to create this year's castle.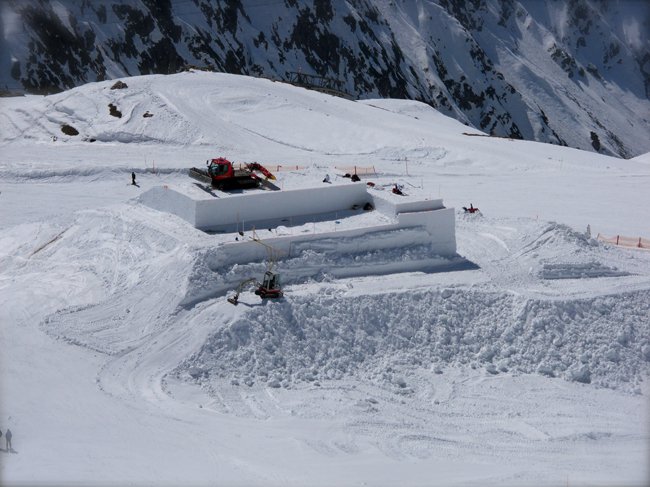 construction has begun...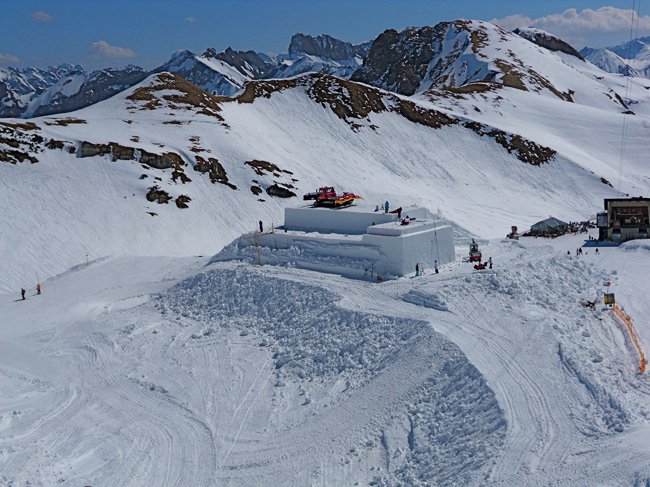 Explain it a little bit, along with what are you expecting the riders to do on it.
Well first of all the heart of the castle is pretty much last year's feature. There are two main reasons for that: As last year we actually only had one day to hit the jump and quaterpipe, we didn't nearly have enough time to play with it as much as we wanted. That's why we kept the 10-meter quarterpipe, but evolved the jump by making it a little longer (25 meters) and made the whole construction higher to get a safer jump through a steeper landing. The team competition never really took place last year, so this year I'm expecting three to four guys to hit the feature at the same time. The corner on the left side is great option to add another rider to the photographers' frame.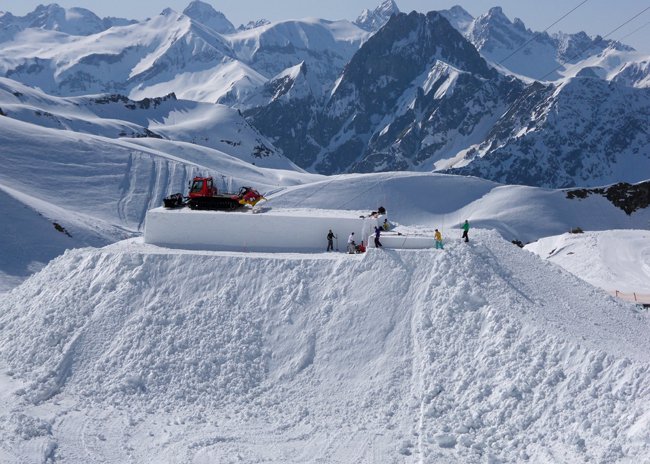 I noticed there are new options on both sides of the feature.
Exactly! As I said, on the left side we will have a corner with a nine-meter high take off. The right side is the tricky side though: I like to call it the 'loop to jib-section.' You enter the jib area through the 'loop-tower,' that I'm pretty proud of. You take some speed with you into a little mini-ramp. This mini ramp makes you change direction back towards the in-run, but before you can claim your loop-ride, you have to kill a 18 meter mega rail.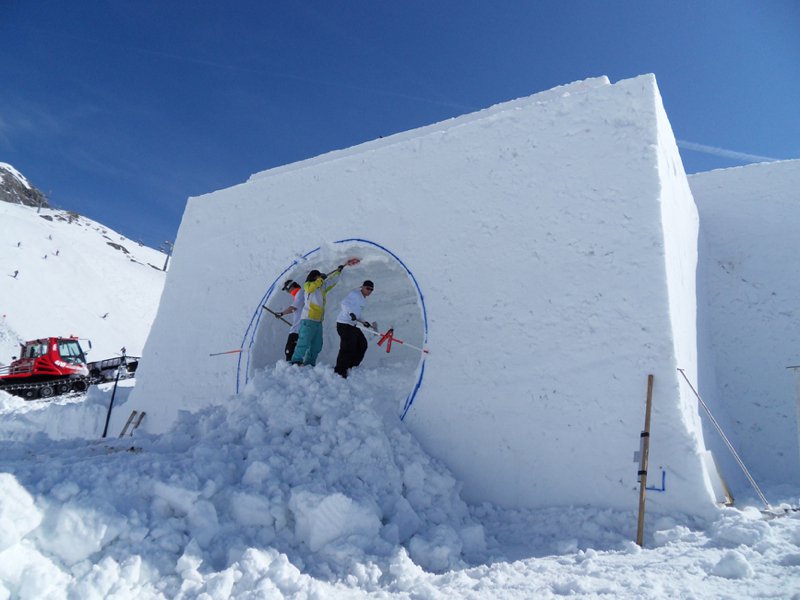 Last year was the first year you had ever done your own event. Does last year's experience help you this season?
So much. Last year everything was just brand new and I got surprised by basically everything. But one can learn very fast, and a lot of things are easier if you just show last year's images, which helped a lot in the organization phase.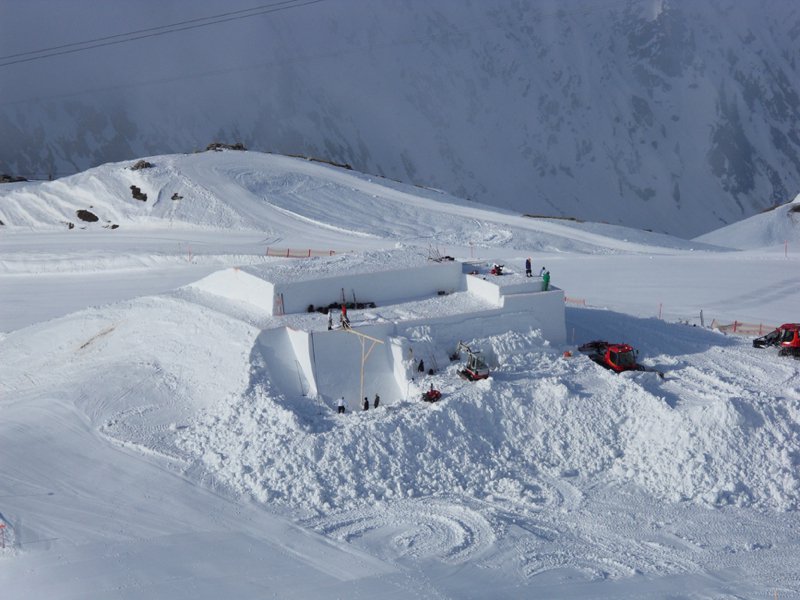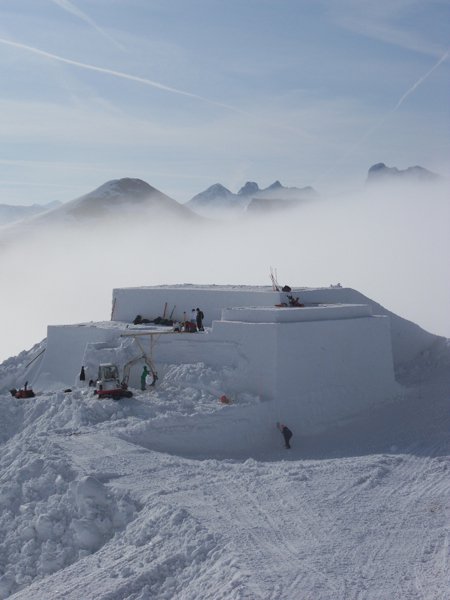 Well we wish you all the best and hope you guys kill it. Any last words from your end?
Yeah, on April 18th, the competition on the Nebehorn is going to be the best show ever. So this one goes out to the crowd! Come up the mountain, and help us make it an unforgettable day. Let's rock the castle....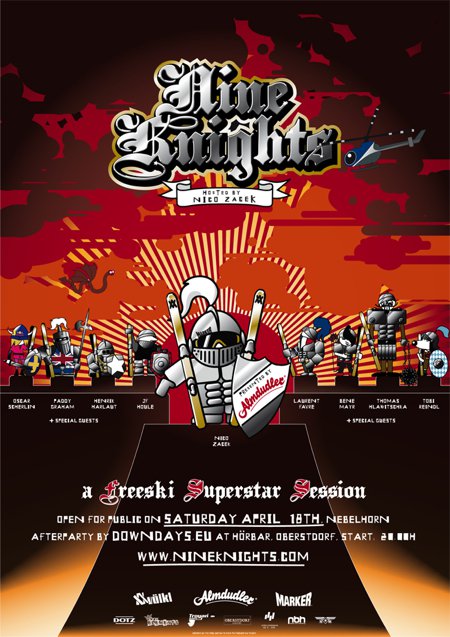 for more info on Nine Knights, check out http://www.nineknights.com