Back in June, we announced that as a result of the crazy year-and-a-half the world has been going through, Newschoolers had some budget leftover and we wanted to put that money straight back into the ski community. Perhaps unwisely, I posted up my email address and asked the ski community to pitch me their projects for potential support this coming winter. Unsurprisingly, my inbox blew up. So, firstly, I wanted to say thank you to everyone who contacted me about this budget. It was immensely gratifying to see how many crews there are out there with so much passion.
The huge response meant that the process of deciding who to support was extremely difficult, and took some time. There were no set criteria, other than the crews involved were also part of the NS community in some regard. Beyond that, it was a judgment call that has been on my mind pretty much constantly since the emails started flooding in. We tried to balance video projects big and small, edits and movies, and crews on both sides of the pond. We've found more than $12k to spread among the following 10 crews and we hope the program will be a huge success so that we can continue it in the future. All the crews listed here should already have received their money for the coming season. Without further preamble, these are the first 10 recipients of a Newschoolers Stimulus Check.
_
The Bunch
Certainly the most established crew we're supporting with this money, @TheBunch have been making art on snow for years now. This year's Is There Time For Matching Socks and Love You Too were two of the standout video pieces we've seen in recent seasons, so when they reached out to see if there was a chance we could support their vision for the coming season, it was a no-brainer. Also, we might have made enough ad revenue on Skierman's Bunch hate posts to pay this just from that so...
_
The Bubblegum Project
Starring Rosina Friedel, Lisa Zimmerman, Stefanie Mossler, and a ton more rippers from Europe, this promises to be a pretty landmark project, bringing some of the most unique ladies in freeskiing together for the first time in a major project. The plan is for full street, park and backcountry booter segments and we are hyped to see what they come up with.
_
Xavier Mayrand - Montreal Scene Vid
A video project in Newschoolers' back yard? Of course we were backing this one and it helps that it is being headed up by @Mayrandpodcast . He'll be uniting a stacked crew to shoot a movie exclusively on Montreal's (in)famous Mont Royal, which he hopes will include all of the famous spots, plus some urban backcountry booters.
_
Nick Schoess
We've made no secret of the fact that Trollhaugen Troll was one of our favorite series for years and we're sad to see it go. @Schoess , the main man behind it all, has moved out west. And we wanted to show our appreciation of what he's already done, as well as our stoke for what he's going to be doing this fall, by supporting his ongoing video endeavors. Expect a series of edits from an insane crew of midwest transplants and Utah locals, with the first dropping before New Year.
_
Sensorial Quartet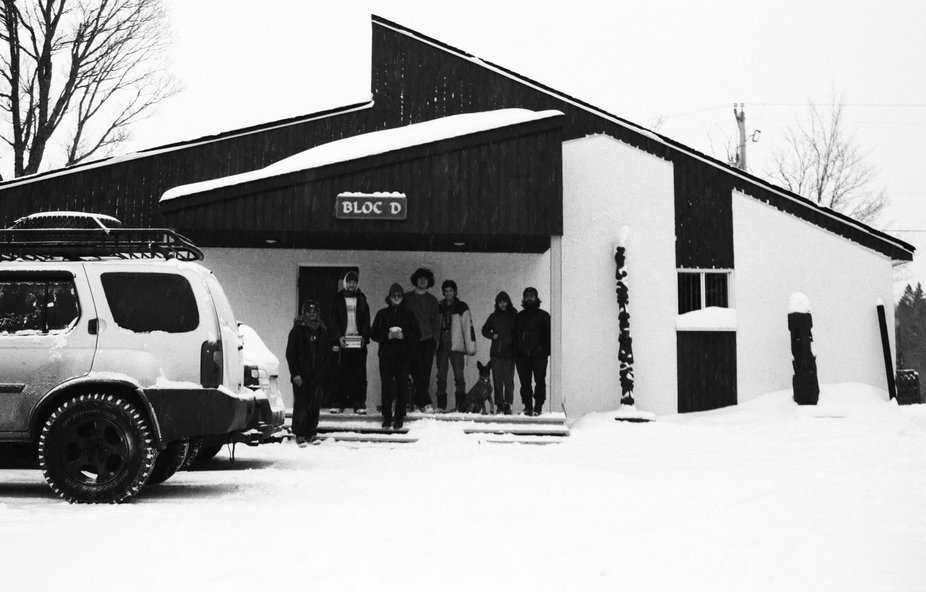 Another edit series we'll be backing this year is the @sensorialquartet . They are shooting a feature-length 2-season movie project and producing a book to accompany it, but they'll also be pumping out an edit series for Newschoolers along the way. We're stoked to support a crew that's been doing it right and not getting too much love from the powers that be this coming season.
_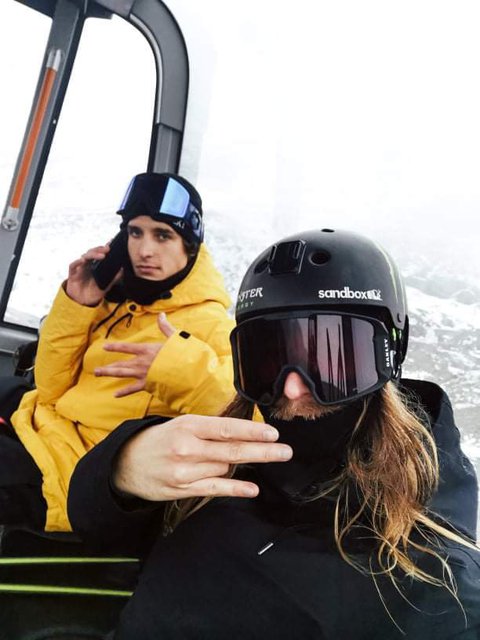 Czech it out, two of our favorite skiers and humans will be shooting a multi-part video series for NS this coming season. Expect style, unique trick selection, Rick & Morty references, and a wild ride across the parks (and hopefully streets?) of Europe.
_
Justin/Mason Kennedy
Justin and Mason Kennedy have been sending ridiculous stunts in the streets for a few years now. Each year the @OS_Crew crew's movies get more and more polished (Fuel drops tomorrow!), with the guys going bigger and bigger. They have a slightly different plan for the coming season and we're backing it. Simple as that.
_
Frederic Ferland / Isabelle Lacour
Long-time NS member and ex-intern @fredyferl is shooting a two-year street project with his partner, Isabelle Lacour. They sent us a teaser and both are absolutely slaying it. Freddie has those magic feet and Isabelle is hitting some of the biggest street rails we've ever seen. This is gonna be good!
_
Zero Zone - Montana Backyard Park
This one is something a little different, not a movie or video series at all. a backyard/DIY park in Montana. The second I got this email, I knew this was one project we'd definitely be supporting because this is the kind of thing skiing needs to keep the culture alive. We love that these guys are doing this and sending them a bit of cash to help out is a no-brainer. @Young_patty @Jems @entourage @ReturnToMonkey and more are all regulars... have fun guys!
_
Get Bent
The Get Bent crew are on the come-up in Canada's west. The whole crew (more or less) entered our King/Queen of Sunshine Contest, and they all crushed it. I only gave it as an example in the announcement of the stimulus cheques, but they told us that they actually did need a fisheye to keep filming, and we said of course. Well, actually we took months to reply to their emails but we did come through in the end. Have a great season guys, we're stoked to see what you come up with.