Attention Newschoolers! We've recently teamed up with Campgaw Mountain in Mahwah, New Jersey to host a rail jam on Saturday, February 4th, and we want all of you to come!
The good people at Campgaw told us they've always dreamed of putting on a skiers-only competition, so we, along with a series of ski companies, have joined forces with them to make their dream a reality!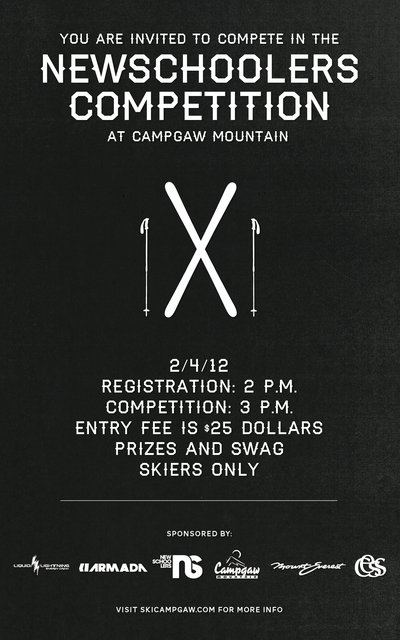 Registration for the event goes down on the day of at 2pm, and the competition starts at 3pm. The rail jam will be jam-format, and age divisions will depend on attendance. There will be tons of prizes and giveaways from Armada, Full Tilt, Oakley, Smith, Cess Clothing and Liquid Lightning Energy Drink, so if you're in the area or outside of it, trust us, get yourself to Campgaw Mountain for what we guarantee will be an awesome time!
Check out the event page on Facebook by clicking here for more information on the competition, and for all the details on how to get yourself to Campgaw, go to http://www.skicampgaw.com!