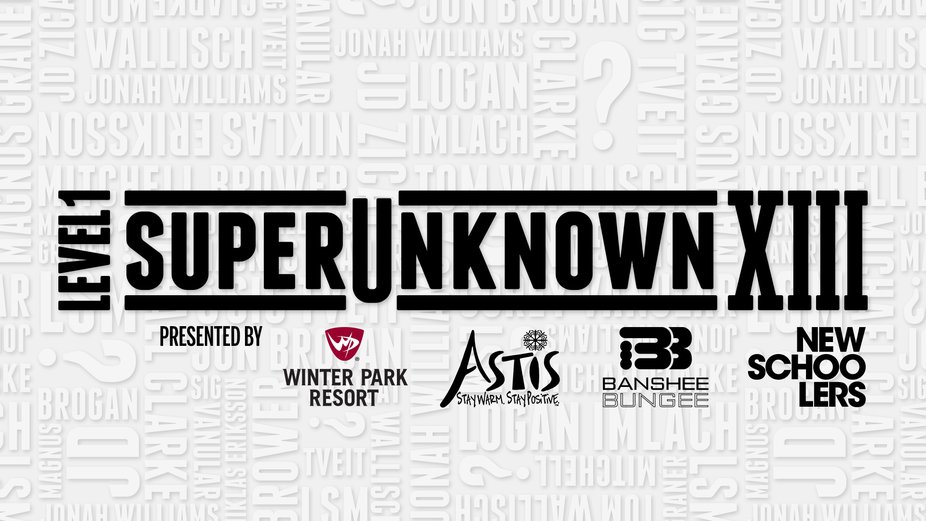 Superunknown is back yet again, and sure to bring more of the amazing video action form armature skiers around the globe. Newschoolers is excited to join forces with Winter Park Resort, Astis, and Banshee Bungee to present this year's contest. The rules remain the same as always, with 9 semi-finalists being announced in March. Nine finalist follow, with the final spot left up to a public vote.
Finalists will be invited to a week long park shoot at Winter Park, Colorado from April 25th to May 1st. Video updates of the madness that will certainly ensue will be released throughout the week. Once the action has subsided, a group of Level 1 athletes and crew, as well as previous Superunkown winners will choose this year's champion.
The upload form is available at level1productions.com from January, 20 until February, 22 2016.
Entries will be judged upon:
10% Personality
20% Technical Ability
30% Style
40% Overall Impression
https://www.newschoolers.com/videos/watch/802102/Superunknown-XII-Finals-Part-1
https://www.newschoolers.com/videos/watch/802103/Superunknown-XII-Finals-Part-2
Past Superunknown winners include:
2004 Superunknown I Corey Vanular
2005 Superunknown II JD Zicat
2006 Superunknown III Michael Clarke
2007 Superunknown IV Tom Wallisch
2008 Superunknown V Jon Brogan
2009 Superunknown VI Niklas Eriksson
2010 Superunknown VII Logan Imlach
2011 Superunknown VIII Sig Tveit
2012 Superunknown IX Lucas Stal-Madison
2013 Superunknown X Magnus Granér
2014 Superunknown XI Mitchell Brower
2015 Superunknown XII Jonah Williams
From Level 1:
Superunknown was started in 2003 to help discover and expose the best unsponsored up and coming talent in the game, and give them a shot at making a name for themselves outside of the traditional competition scene.
The first contest of its kind, entrants were asked to submit a simple promo video showcasing their skills, talent, bag of tricks, style, and personality. No résumés, no still photos, no essay questions- just pure unfiltered video action. Entries were reviewed and judged by Level 1's staff and athletes. The most impressive skier each year took the title and was awarded a chance to film with Level 1 and given a foot in the door of the industry. 13 years deep, Superunknown is the biggest and best open video contest in action sports with over 100 entries coming in from top amateurs and the best undiscovered talent around the world.