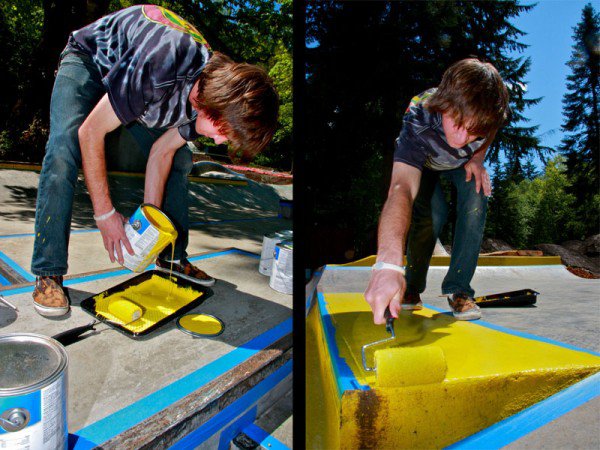 We like to keep our concrete fresh here at camp and Head Skate Coach Jamie, Billy, Pete, Nick, Jeff, Jasper, and more have been busy this year pouring a huge new street section to add to The Concrete Jungle. Right before camp the skate coaches painted the park bright red and yellow. Check out these pics to get a sneak peek at the new features. Stay tuned for more photos of the awesome new section.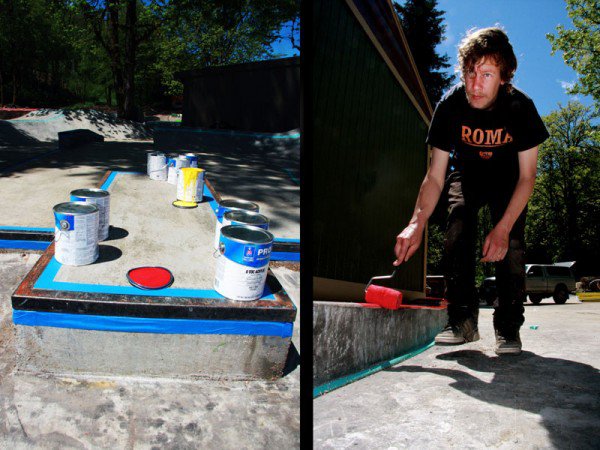 Skate Coach Ian McMartin painting a ledge.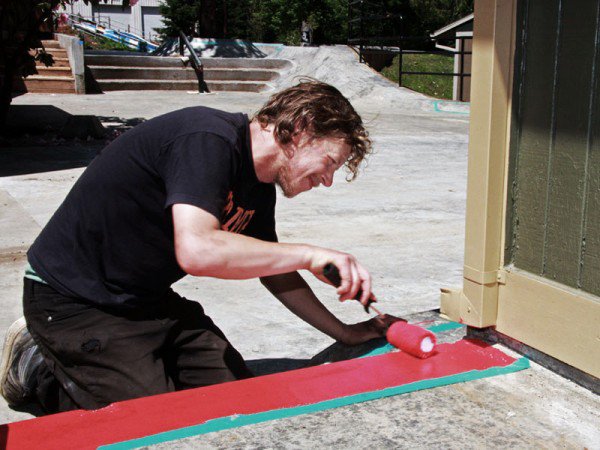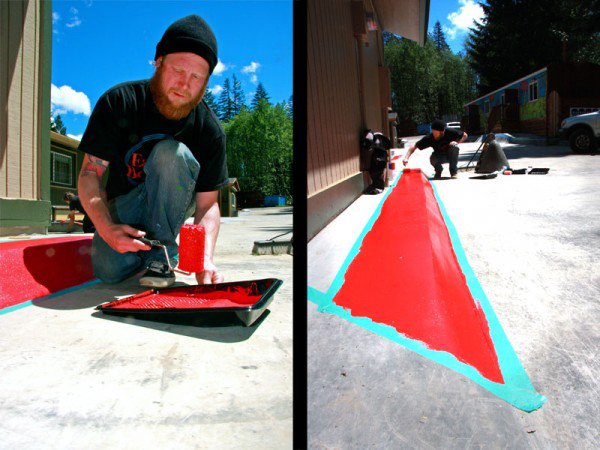 Head Skate Coach Jamie Weller putting the finishing touches on the section of The Concrete Jungle by the back office.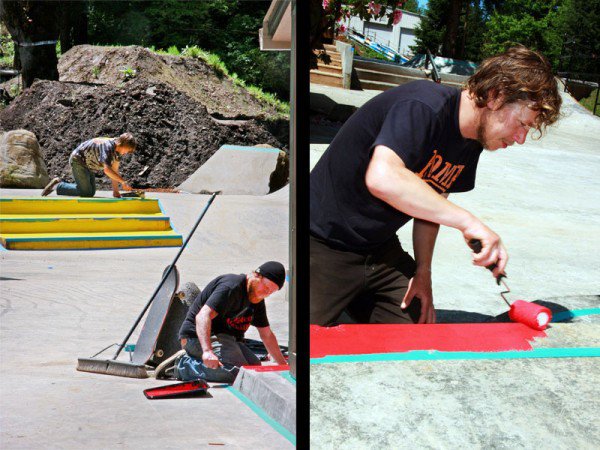 Three-stair downrail leading out of the main part of The Concrete Jungle and ledges and curbs along all of the walkways.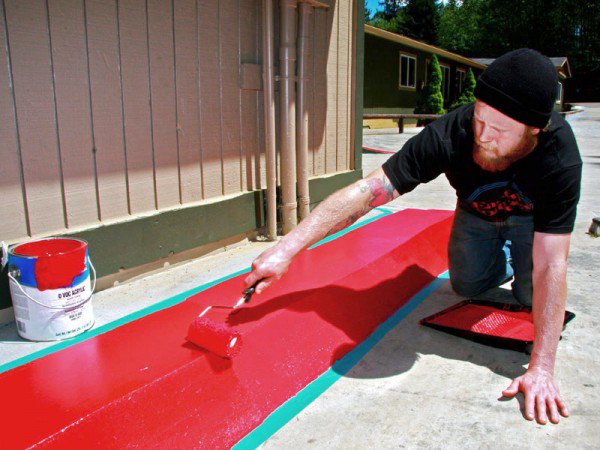 The new bright red looks great on campus. Come skate!
Windells - BMX. Skiing. Skateboarding. Snowboarding.