Here's a question for you. If a pound of feathers and a pound of bricks are dropped from a balcony at the same time, which will fall faster? Don't know? Don't care? Sounds like summer is just around the corner! Six weeks until you can trade your pencils and notebooks for sunscreen and airbags. Until then, we've got you covered.
"Team Take Over Thursdays" is a new blog series that highlights our ski and snowboard lineup for Summer 2012. We're taking an in-depth look at who and what is in store as another summer approaches the start gate. Get stoked! This year is going to be bigger, better, and "funner" than ever.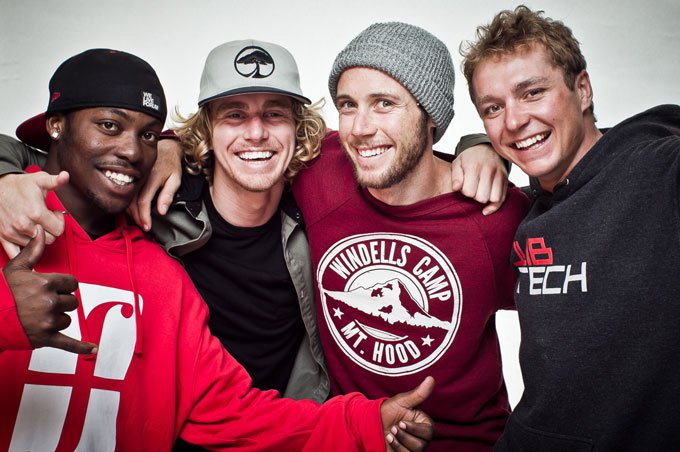 Starting Thursday, April 26th, we're going to drop videos, photos and interviews, and brand new footage from your favorite Windells Team Take Over athletes. Know what the best part is? There's free swag in it for you! The only thing you need to do to win is leave a comment on the "Team Take Over Thursdays" blog post based on the weekly prompt or question. Our favorite comment will determine who gets the loot. Sounds too easy, right? It might just be!

Head over to windells.com and check out we've got in store for you this summer. Register now to save your spot before they're gone!