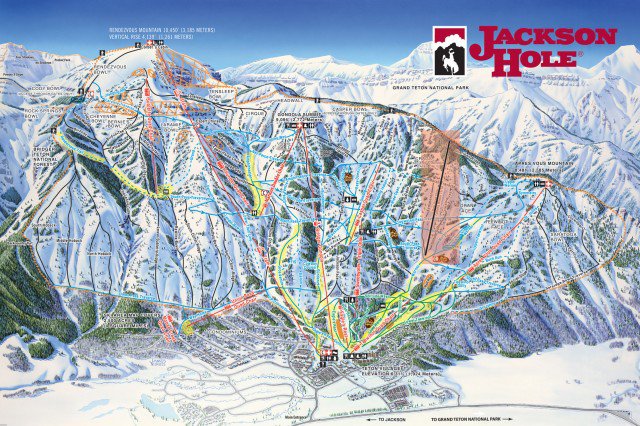 Location of the new lift
On December 19th, exactly 50 years since the opening of its first lift, Jackson Hole will launch a brand new Doppelmayer High Speed Quad called the Teton Lift. The new opening comes with some new trails and easy access to some fun, relatively safe frontside terrain called 'The Crags'. This caused some controversy in itself, since the area was a favourite local stash but doesn't drastically change the entire status quo. However the lift also deposits guests less than a hundred feet away from the resort's northern edge, providing an easy route to some of the 'best' but also sketchiest backcountry terrain in North America. The steep terrain there, known as Granite Canyon, is located within the Grand Teton National Park. Current access is backcountry gate and hike only.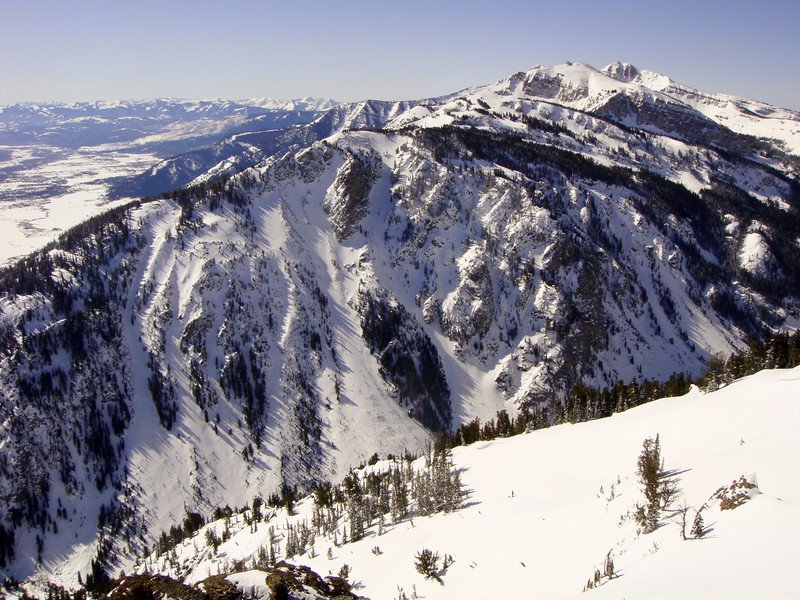 Granite Canyon. Photo: The Suit (TGR Member)
The skiing is incredible but it's a high risk area both in terms of safety and the environment. The whole area is a terrain trap and contains very few 'safe' zones. Even experienced locals get caught out with Greg Epstein, the supervising producer of Jackson based TGR, almost killed in an avalanche there last winter. So allowing easy access to anyone with a lift pass could conceivably lead to a serious loss of life. Being from Europe my attitude to that is pretty much: If people are dumb enough to kill themselves then so be it. There's certainly near unlimited ways to do so in the mountains over here. However it's more of a worry that ignorant 'punters' could end up endangering the lives of the locals for whom this has always been a hidden paradise. The idea of every lift pass holder, along with their associated garbage, suddenly having easy access to tempting lines in a National Park is also troubling.

The area around the new lift
If you read this before you pitch up in Jackson, make sure you know what you're doing. In fact if you're new to Jackson, avoid the whole Granite Canyon area. There is good news too though. The lift should ease congestion on the world famous tram, with less advanced skiers instead favouring the new Teton lift as quicker access to intermediate terrain under the Casper lift. So at the very least, if you love to shred the frontside of Jackson, life should improve.
Sources:
http://unofficialnetworks.com/2015/11/jackson-hole-stoke-new-teton-lift-opening-this-december
http://www.powder.com/stories/news/teton-lift/
http://unofficialnetworks.com/2015/05/the-teton-lift-will-change-jackson-hole-forever-here-is-why