Haven't been up to Tremblant for awhile, but managed to make it up today. Heard it was gonna be like +2 degrees, but as usual it was super cold up at Trembs. Light was kinda flat too, but it made for an enjoyable day to session the new box line that they have setup on the side of the Southside park. If anyone remembers where they had the sort of Skier-X course setup, far skiers right in the Southside park.
Anyways, here is a run-down of what they've got.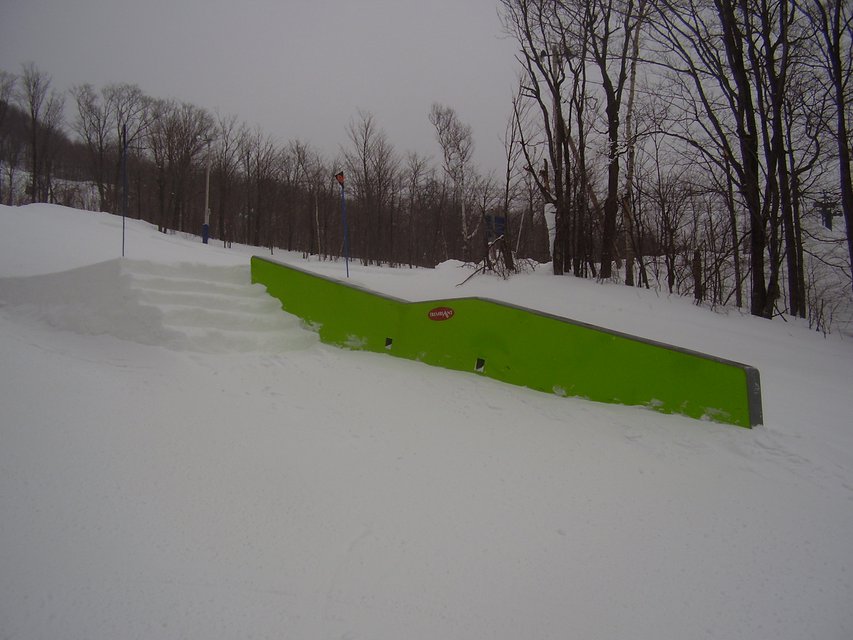 Classic Tremblant DFD. Good setup on this one. I just wish they had a bit longer landing so you could disaster it without landing in the flats.
Then there are two picnic tables. Good for sliding or enjoying lunch.
Flat, kinda down, rail. I don't know what it is with these two rails with the grate, but I find they are sticky sometimes.
Not sure what the hell this is supposed to be. Any ideas guys?
This down mailbox has to be one of my favorites. This thing slides so nice.
Awesome up log rail that you can really boost off if you come in with some speed.
The run ends off with the rainbow box. Pretty decent setup if you ask me. I just wish I was sixteen again so I could be more like these grom railmasters I keep seeing shred these days.