Each year, one of our awesome snowboard sponsors, Rome SDS, decorates the Rome van AKA the Digger van with a brand new theme for the summer. There's been some epic sticker jobs on the van over the years, and this year's theme is no exception. Welcome to summer 2012: Rome SDS Party Time.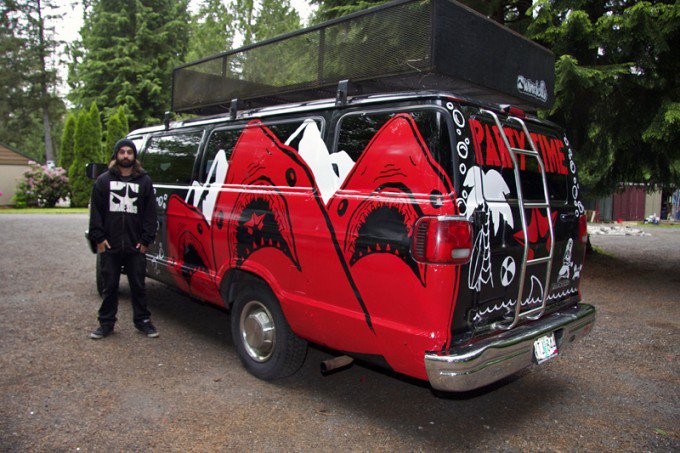 Justin Cafiero from Rome comes all the way to Windells from Rome's HQ in Vermont to decorate the van and the Roadhouse (did we mention the Roadhouse has a new room this year?!). Justin is awesome.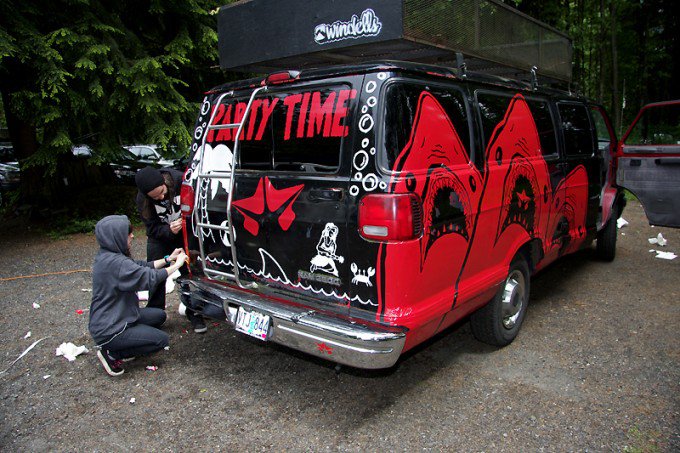 It takes a long time to put the vinyl stickers on the van. It's pretty gnarly and gives us a lot of appreciation for people who wrap entire cars.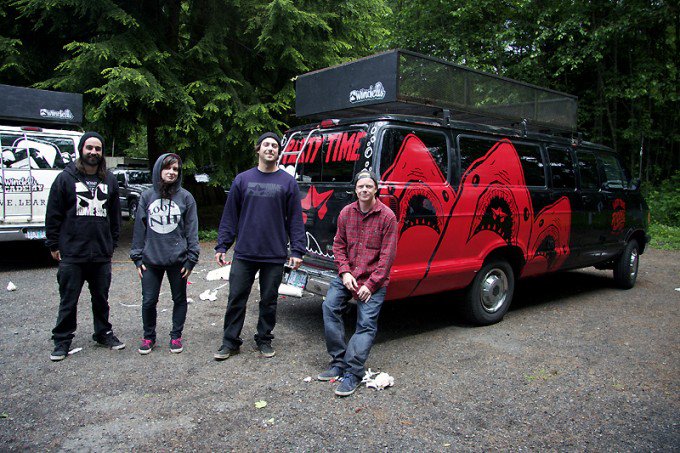 Here's most of the crew in the middle of working on the van. From left, Justin, Mary, Jeff, and Cody.
If you're heading up to Timberline this summer, this will be a common view going up the mountain road. The diggers will be cruising in style thanks to Justin and everyone at Rome! Thanks guys!