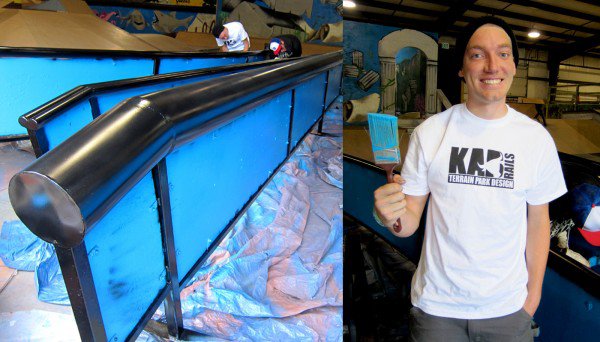 Everyone give a warm welcome to our new head digger Chase Weaver! He has been working around the clock to make sure our park is the best one out there. Get excited folks; new for this summer are freshly designed features from Kab Rails. We can't wait to get them on hill. The Digger Crew is finishing our signature blue paint job and making those final touches. Three more weeks and our lucky Session 1 campers get to break in the new park. Let the countdown begin.
Want to see the rails for yourself this summer? Well then sign up! Don't forget, the first 120 campers to sign up and pay in full for Sessions 1 or 2 gets a FREE RED HELMET! Pretty sweet deal. If Sessions 1 and 2 don't work for you, no problem. Give us a call in the office to hear about other discounts you may be eligible for. Click to register, fill out the paperwork, pack your bags, and see you on the hill!
Sign up now!
Windells - BMX. Skiing. Skateboarding. Snowboarding.