BURLINGTON, Vermont - Apr. 21, 2015 - HG Skis uses Kickstarter.com as a platform to debut their two new models.
Over the last three seasons, the number of self-proclaimed "freeskiers" has increased by 82%. With freeskiers pushing the limits of skiing by using rails, ledges, hitting rocks and tree stumps in the woods or backcountry, ski lifespan is on the decline.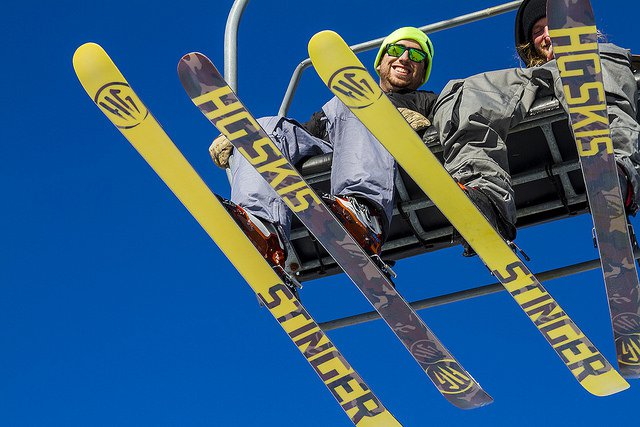 Harrison G (Left) and Connor G (right) - Photo: Nate Puza
"We realized there was a problem when everyone we skied with had pieces of broken edge hanging off their skis or deep gashes in their ski bases," said Harrison Goldberg, co-founder of HG Skis. Goldberg and co-founder Connor Gaeta discovered this issue while Mechanical Engineering students at the University of Vermont. Since meeting in 2009 the two, as HG Skis, have focused on building the most durable, playful, and responsive ski ever, the Stinger.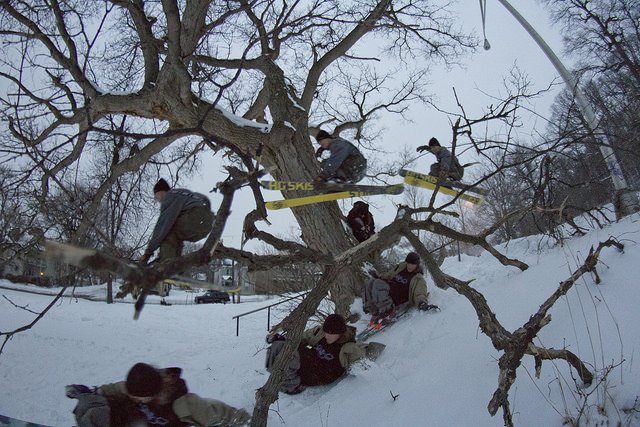 Team rider James Amodeo Jumps over Connor Gaeta and a few branches while filming for HG Skis 2015 street film, to be released this fall. - Photo: Charles Stemen
Team rider Cole Gibson describes riding for a ski company focused on filming a full length street film,
"Skiing a full year out of the resort and in the streets can really show you how durable your skis are and what needs improvement."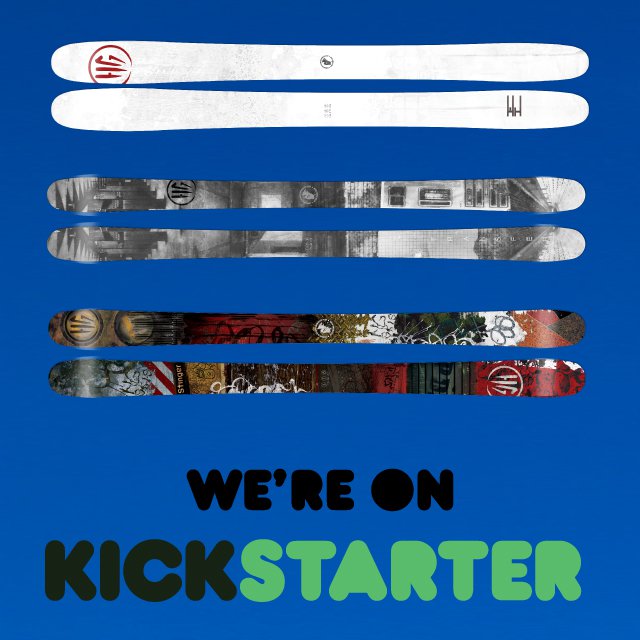 We have launched a Kickstarter campaign to fundraise two new models, and build longer and shorter lengths, click here to check it out.
"We've always believed in doing one thing, really well. If we could construct a ski tough enough and responsive enough for the park and streets, we could build any ski using the same principals," Gaeta explains. HG Skis is launching two new models: a much wider ski for use in deep snow, and a ski with unique geometry which promises versatility across all types of snow and terrain.
You can follow their campaign on kickstarter.com by clicking here and learn more about what technologies go into taking the most fun skis to ride, and making them the most durable.