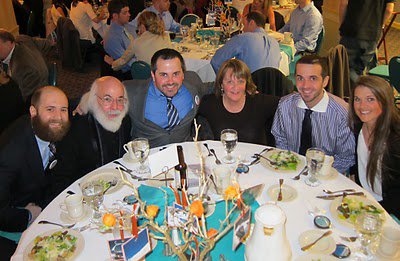 After a few weeks of good snow in Tahoe, I hoped a plane to North Conway, NH. There was a big fundraiser for Danny that was incredibly successful. His brother Conor, Tommy J, and a few others set up a great event.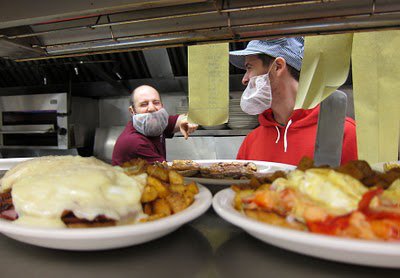 One of the first places I went to upon my arrival in North Conway was Glen Junction. Danny has been talking about Glen Junction since the day I met him so it was awesome to finally sit down for a meal at this place I felt like I had been before.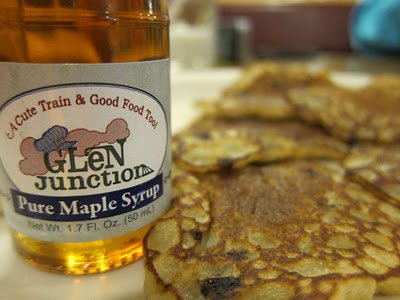 I am claiming it, the Junction has the best pancakes that I have ever had. They were the perfect blend between a crepe and a pancake.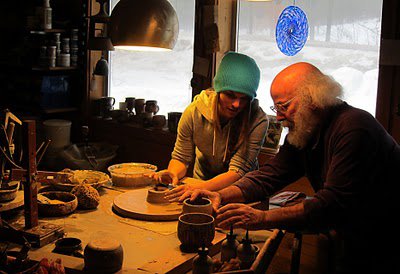 Another place that I was looking forward to visiting was David's studio. David, Danny's dad, is an amazing artist and shared his passion for pottery with me. I made a couple of pots and enjoyed the atmosphere. There's no place I would rather be on a rainy day.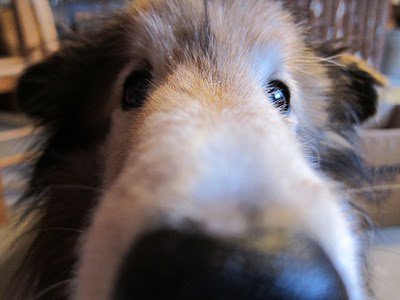 Magic kicked it with us in the studio. He's sixteen years old and such good company.
Seeing as how I love food, Ellen, Danny's mom, made sure to include an absolutely mouth watering lobster meal in my short stay in North Conway. Above is the stuffed lobster.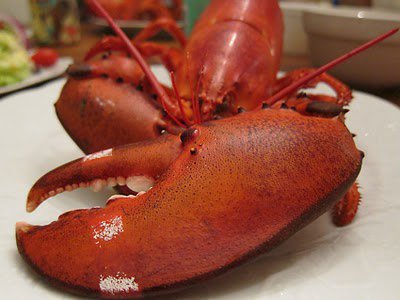 I'm pretty sure it was my first true lobster experience. I'm hooked. If there was one food that I had to eat for the rest of my life it might be lobster.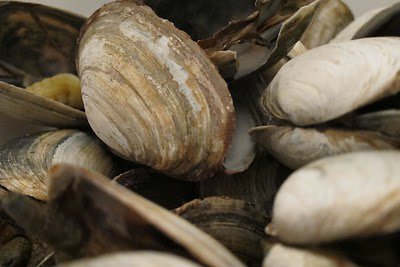 The clams added to the feast and made for such a great meal.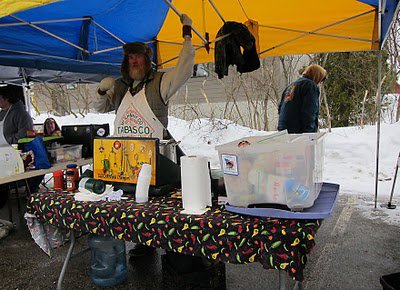 Speaking of food, we also went to the Chili cook off in town. I was full after the first ten tastes, but we hadn't even scratched the surface of all the Chili's offered. We made sure we went to the "professional" chili section (one of the "pros" pictured above) before we called it quits.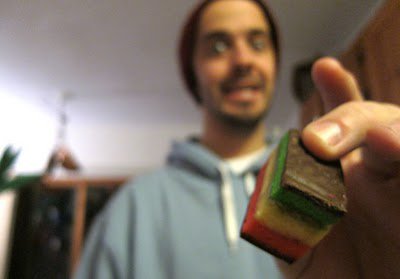 Aside from Glen Junction, I've been hearing a lot about rainbow cake from Danny since his accident. His Dad's sister sends him the mini cakes from New York every once in a while. I'm not much for sweets, but this tiny taste of heaven hit the spot every time. Mmm mmm rainbow cakes...I miss you.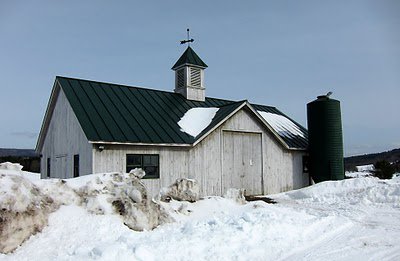 Danny was worried that he wasn't going to be the best tour guide while I visited seeing as how he's in recovery mode, but I was never bored while I was there. We made a trip to Vermont to visit his friend's sheep farm. Nestled in the mountains of Woodstock, Vermont this gem of a home/farm captured me right away.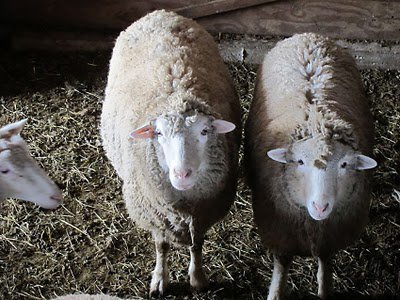 We fed the sheep and had a great meal with even better conversation. These sheep are silly with their loud "baaaaaaah's."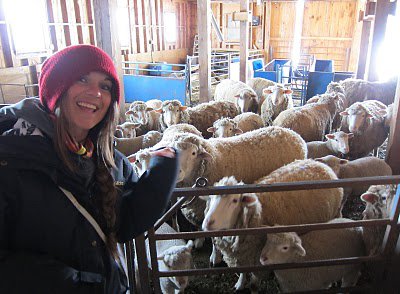 I loved the sheep.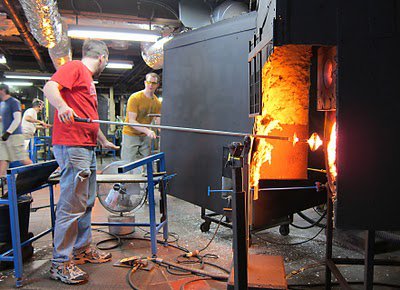 The next morning we went to the Simon Pearce gallery and watched some glass blowing. It's a fascinating art that I learned a little bit about while I was in New Hampshire. I feel like they are crafty there. Maybe just more so than in Tahoe. While I was enjoying my time in NH, I got an invite to the Redbull Coldrush in Silverton Mountain. Although it cut my time on the East short, I couldn't have been more happy to be a part of the event. So I jetted out on the 12th and landed in Montrose, CO on the 13th....to be continued.