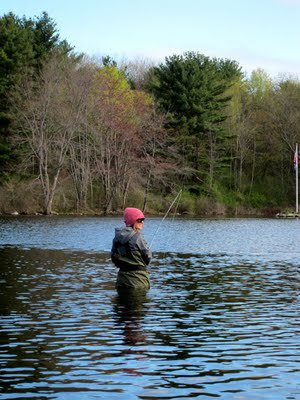 As my trip to New Hampshire was coming to a close we had ticked off quite a few things on our list of adventures, but Danny had a couple more outings planned. We linked up with his good friend Matt and went fly fishing.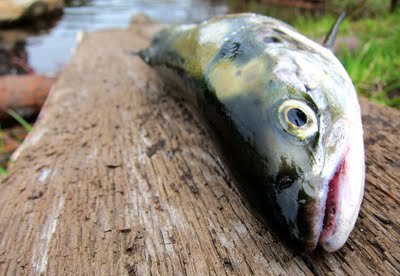 I had never been fly fishing, but Matt and Danny couldn't have been better teachers. Matt was the only one to catch a fish that day, but learning how to cast was plenty entertaining for me.
The fish were jumping and I was really determined to catch one before Danny, but it never happened. I think I might have to get a California fishing license now, I'm into it.
I don't think I've given fish enough credit until I watched them shy away from our flies. There's way more knowledge that goes into fly fishing than I thought and watching people cast is a thing of beauty.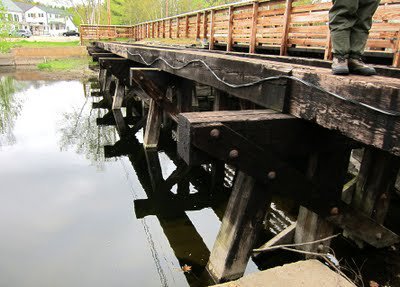 After a few hours in the water I was ready to lean up against a tree and take a nap. It's so relaxing.
A day later, Danny took me on nice hike. We started off by driving in the wrong direction for a while, which was perfectly okay with me because I got to see Mt. Washington and Tuckerman's Ravine up close.
The way up was pretty steep and lush with new spring growth. The built in ladders and stairs led us to views like the one above.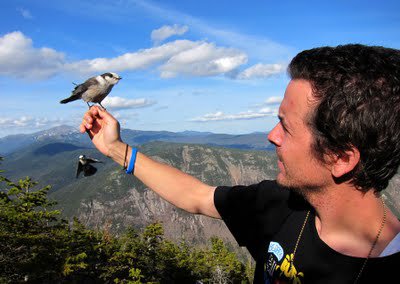 Once we made it to the top these curious little grey jays decided to hang out for a little while. The views were breathtaking as the only man made thing in site was the road below. When we started to descend the mountain things got a little tricky, however.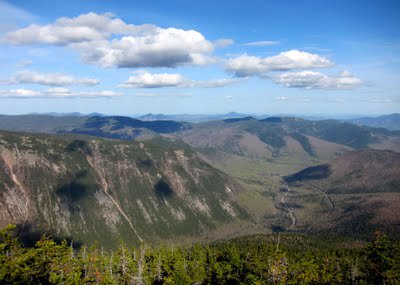 We post-holed up to our waists at times through the deep snow and trail not frequently traveled this early in the hiking season. Once we crossed rivers, slid down mountains, and stomped through mud it was nearly dark, but we were stoked on our adventure in the White Mountains. New Hampshire, I miss you!