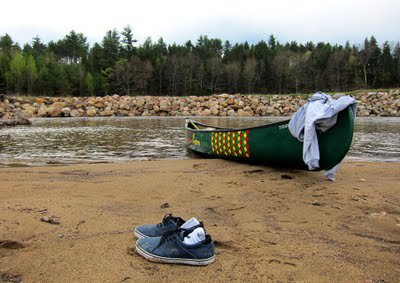 As the spring weather was turning, yet again, into snow flakes in Tahoe, I decided to head out to New Hampshire for a change of scenery. The weather has been hit or miss, but it certainly hasn't stopped us from having fun.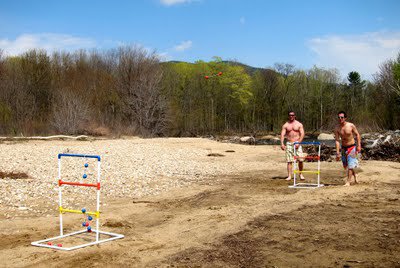 For Danny's birthday we canoed down the Saco river. It's basically the equivalent to the Truckee river except our mode of transportation is a canoe. We played ladders and took advantage of the sun before the rain hit us for the second half of our trip.
Despite the cold temperature of the water, Zach and Danny jumped in and made sure to let everyone know that I did not. They have bragging rights and now, I don't. I'm okay with that.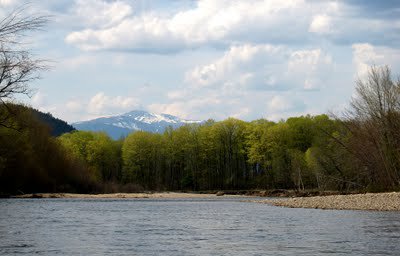 Mt. Washington, in the background, is the highest point in the northeastern United States. In April 1934, the observatory recored a 231-mile-per-hour wind that remains a world record for a land-based weather station.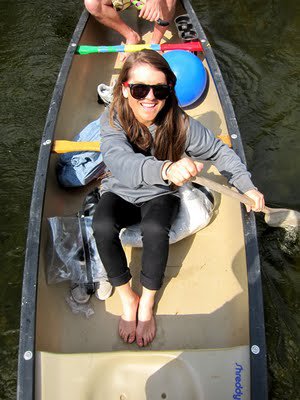 I was stoked to be outside enjoying the sun with bare-feet!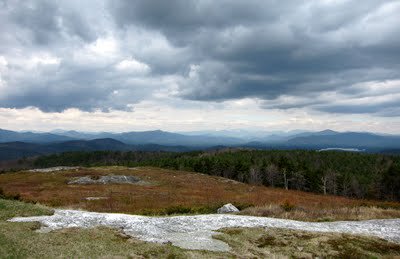 Mother's Day was the day after Danny's birthday and we hiked up Foss Mountain, again taking advantage of the weather before it rained. The views were spectacular.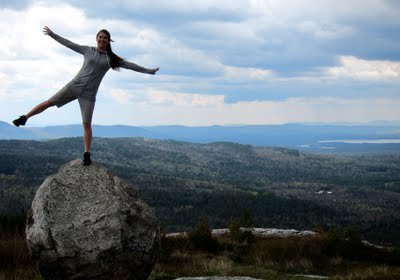 As there was a lot to celebrate between Mother's Day and Danny's birthday, it seemed appropriate to top off the evening with one of my new favorite meals...lobster! Even though my trip here is short, we are cramming in as much fun as possible. More from NH to come soon!