This year there will be a new face around Carinthia. Day Franzen. Day is no newbie, he has been building park for almost 20 years. He most recently owned Kingvale in Tahoe; one of the country's first all mountain parks. He has built parks for "Jackass 3″, TW Snow shoots, and manages the operations of the Tailgate Alaska Festival.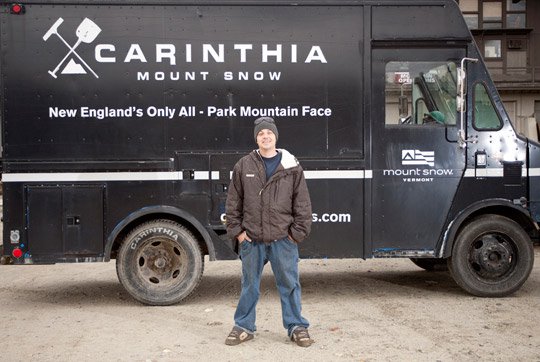 Day has told me that he wants to make Carinthia a destination for professional photo and video shoots and continue the progression and creativity of the builders before him.
Knowing that he has the experience and resources to make all this happen makes me that much more pumped on this season!!!
MO JAZZ