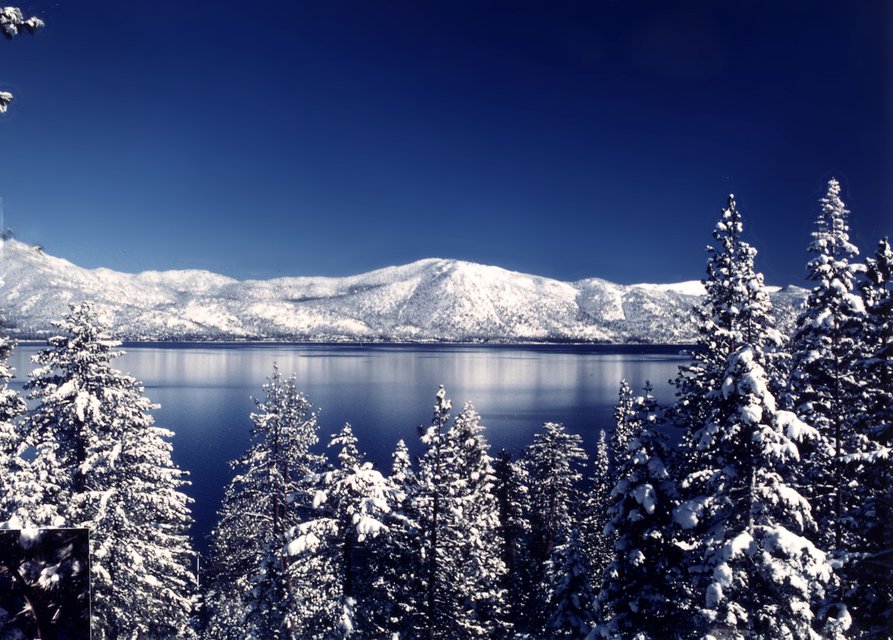 Photo Courtesy of Tahoe Lakeshore Lodge & Spa
It was May of 2012 and I had just completed my 8th semester of college. According to my professors I was in the driver's seat, the world was just beyond my finger tips waiting for me to take hold. For months I had done my best to deflect the inescapable question of what I planned on doing for the rest of my life. I had come to the realization that I wasted four years of school and money learning the in's and out's of the criminal justice system with no real interest in pursuing a career within that field. Stumbling right out of the gate it became very difficult to find a job that I deemed worthy and I reluctantly settled for a job delivering over priced cars to overly conceited clients in the greater Boston area. College was supposed to provide me with all of the tools needed to thrive in a dog eat dog society, instead it left me more confused than ever and struggling to find my place in the world.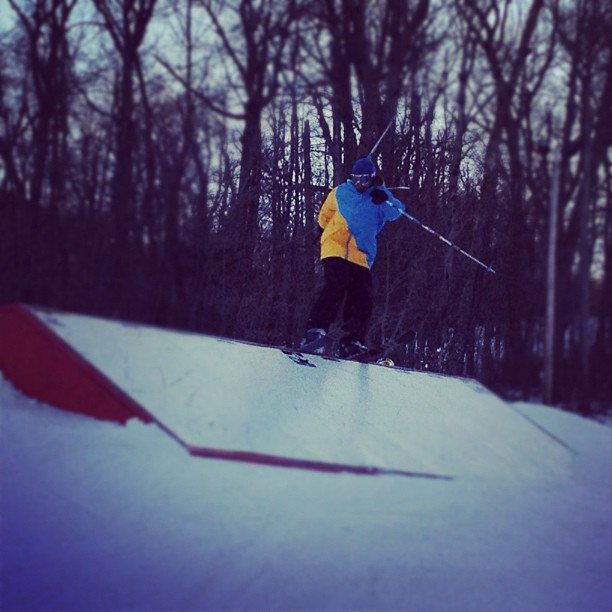 First year skiing at Wachusett
Growing up my parents worked hard to give my younger brothers and I the chance to play just about any sport we desired. Despite their hard work a family ski day was just financially and physically out of reach. As a kid I had always viewed skiing as an activity for the affluent and thanks to TV shows such as South Park I promised myself I would never become one of those arrogant Tad types living in a place like "Asspen". However after two years of endless nagging, I collapsed under the pressure of my four college roommates demands and gave skiing a shot. Using some hand me down equipment and a friends season pass I made the short trip to Wachusett Mountain about thirty minutes north of Worcester where we attended school. My boots were two sizes too big, and my gloves nowhere near waterproof but a foot of powder that day changed my life in a way I could never have fathomed. Follow that up with three more powder days in a row and needless to say I was hooked. I joined Newschoolers and the next two years I spent every extra dollar I had on ski gear. I worked two part time jobs while in school just so I could afford my season pass to Wachusett.
Skiing had become my primary passion in life during college, the thought of working full time all winter and only skiing a handful of days emerged as my biggest fear after a week of waiting hand and foot on Boston's Audi owning clientele. Feeling the effects of my self diagnosed post college depression I came up with a plan to move across the country and live as a ski bum in Lake Tahoe.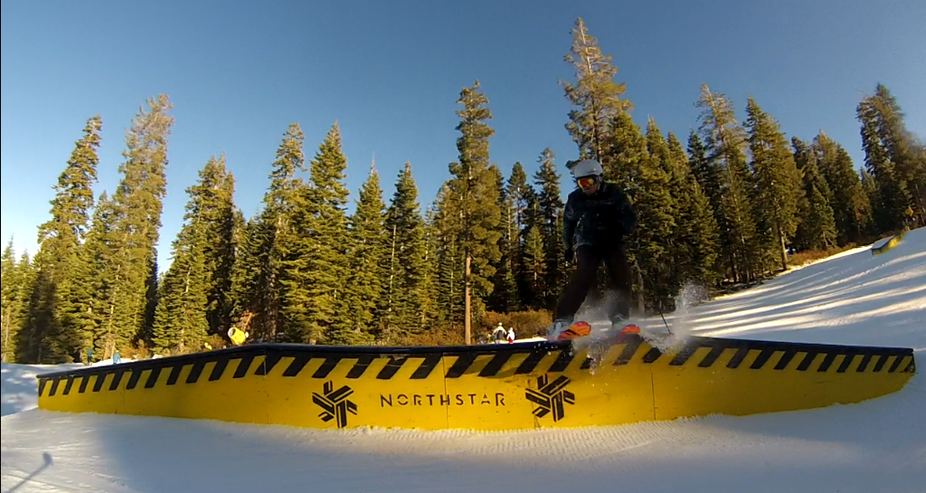 Living it up at Northstar
Applying to every job available I finally landed a position as a non certified ski instructor at Heavenly Mountain Resort on the lake's south shore, three of my roommates from school had landed jobs as well. I was about a month away from making a 3,000 mile move across the country and I had never been more satisfied with my life. Fast forward a week and all my dreams had come crashing down with one brief phone call. Mrs. White, the generous landlord who had promised us a lease in hand when we arrived in South Lake had called to recant her offer. After weeks of dwelling she had decided that having four 22 year old males living in her house was probably not the best idea. As I watched my dream go up in flames I was forced to let it burn and point my life in an unwanted direction.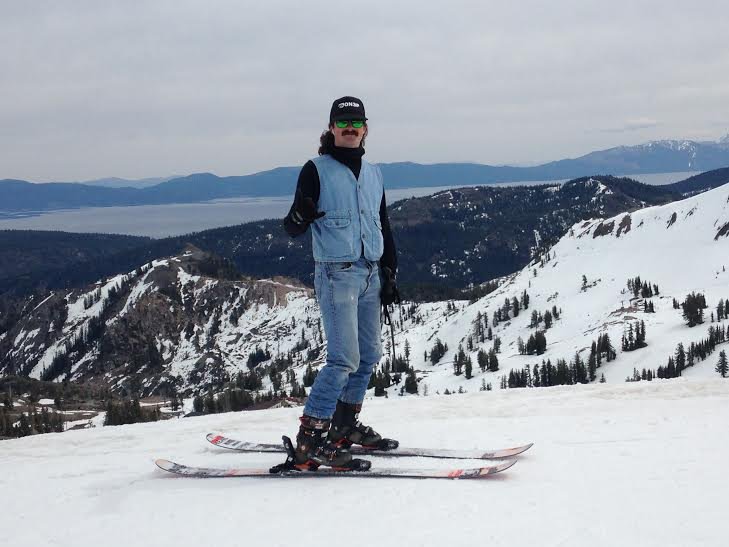 Gaper day 2015 at Squaw
The winter of 2013 was one of the lowest points in my life. A dead end job, a rough break up, fifteen days skiing and almost no social life had put me on the verge of a serious breakdown. As spring rolled in the flowers did little to lighten my outlook on where my life was headed. Spring turned into summer and each day seemed to pass by slower than the next. Just as it seemed like my life was spiraling towards a dark eternity consisting of engine oil top offs and cleaning up after careless mechanics an alcohol and substance filled week away at a friends cabin on a lake in Maine provided me with some valuable time to reflect on my life from a distance. The dust from that week settled and I had come to the conclusion that while I learned many valuable life lessons and skills in college nothing made an impact on my life quite like skiing. My life had no direction but skiing was my passion, stuck in a maze of confusion and cruel reality skiing provided the only escape away from it all.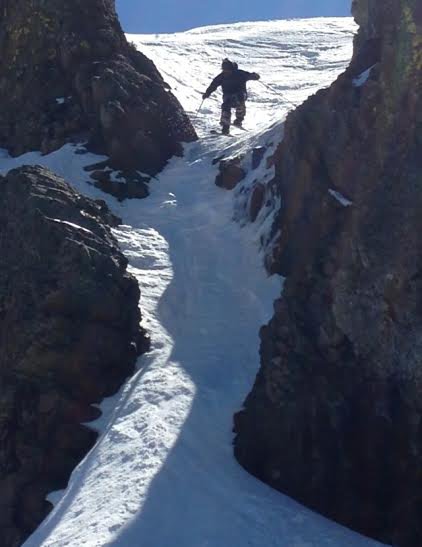 Trying to get gnarly at Alpine Meadows
That Monday after work I got online and applied for a job as an entry level security guard at Northstar California. Based in Truckee, about 10 minutes north of Lake Tahoe the resort stood in the heart of my long sought after destination. Twenty four hours later I received a call from the Security Director at Northstar, he loved my resume and we set up a phone interview for the next day. The interview went very well and I was offered a job later that same day. After a long and emotional discussion with my parents I convinced them to see the world from my point of view for just long enough to give me their blessing. A very short twelve days later I had my old rusty Honda Civic packed to the brim with just enough space for my father and I to squeeze in. Having never been further west than Cooperstown, New York we never imagined how humbling it would be to drive clear across the country. 3,000 miles and three days later we finally arrived in Truckee, our minds blown in every direction.
Now almost two years later I have never been happier, the two winters I have lived in Tahoe have been weak but the chances to explore this new land are endless. I have become a better skier than I could have ever imagined and the sky is the limit. In my time out here I have received a raise and a promotion as well as a nice bonus that I used to upgrade to a non rusty Subaru Impreza.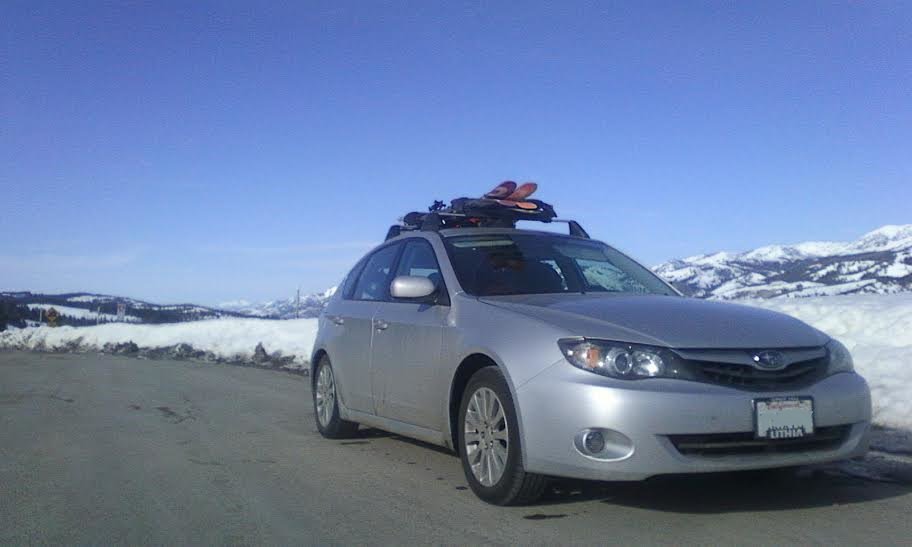 The new Chariot
I've traveled to places across the west that I would never have planned on seeing and made many friends from walks of life I never expected to encounter. Do I make as much money as I potentially could have while living in Boston? Of course not but money is not always the answer, I prefer my life with a fun job and living with five of your best friends in a ski bum's version of paradise provides endless stress relief. I work hard enough to pay all of my bills and support all of my hobbies, not every day is easy but when living out your dream even the bad days are worth the experience.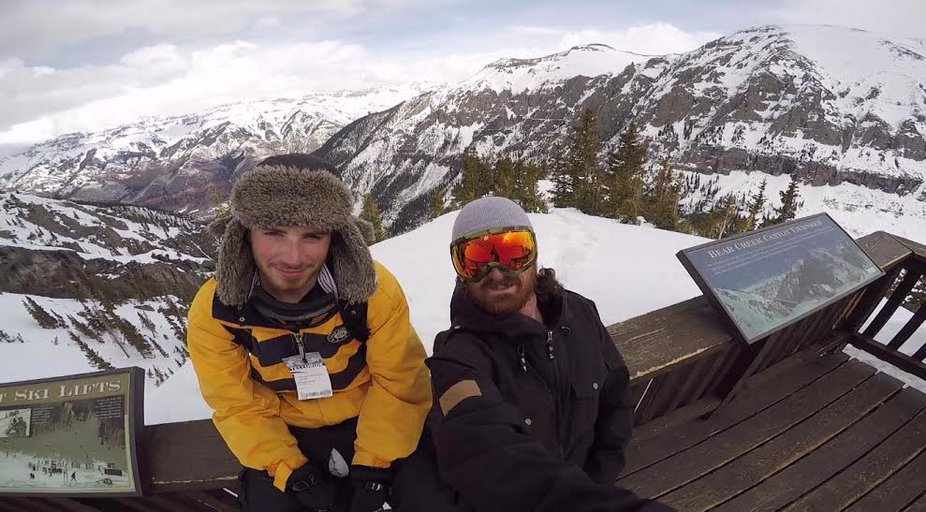 Telluride selfies with the youngest Bro
If someone told me when I graduated high school that I would be living in Lake Tahoe five and a half years later skiing 85 days a year, most of them in a t-shirt, I would have called them crazy. There's no end in sight for my relationship with Lake Tahoe and the world of skiing has provided me with more opportunities than I could ever imagine. My advice to anyone struggling with a life they aren't content with is to follow your passion. Life has its up's and down's but everything happens for a reason. If you work hard enough and put forth the effort your dreams can come true.