There's a moment when you wake up and realize that you're living in the back of a short bus and the only shower you've got is someone else's swimming pool. Home is a dually, a Vandura 3500 powered diesel beast that's coming to your town to help you party it down.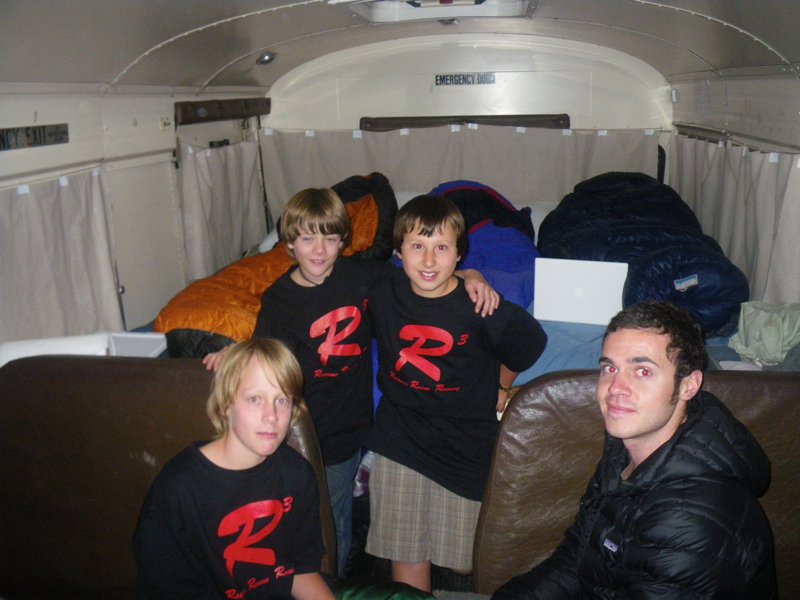 For the next three months, the Sweetgrass family will be roaming the badlands of the western US, Canada, and the Ice Coast, spreading the gospel of Japanese powder as deep as your nipples are hard. With disgustingly gorgeous snow from the depths of Hokkaido, we're bringing the art of riding into your living room, your bedroom, and your backyard.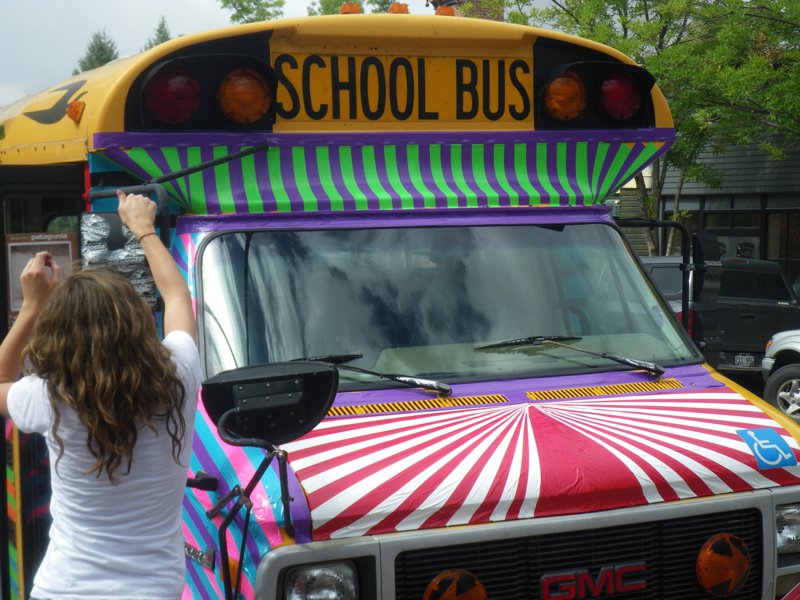 So here's the challenge to you: name this retired, booger-stained, cheeto-encrusted school bus and we'll wave that flag on our savage ride till she goes up in a burning ball of pre-pubescent glory.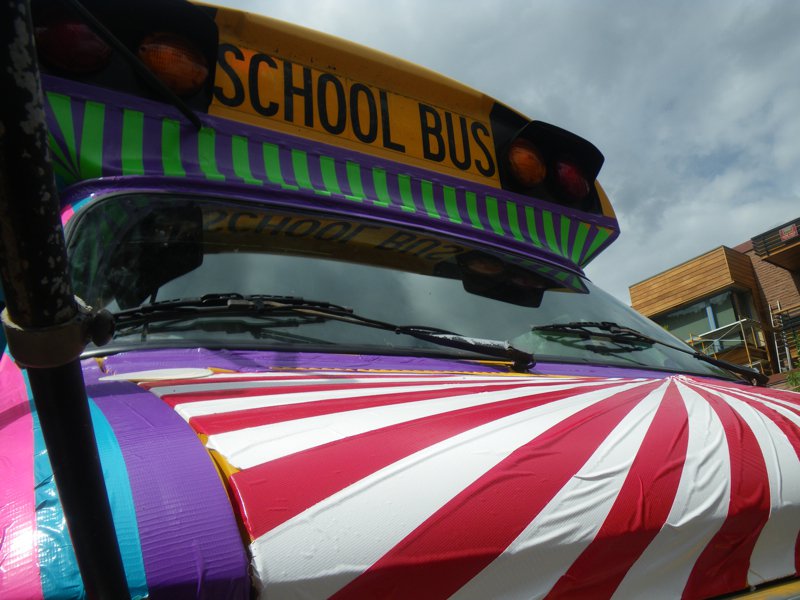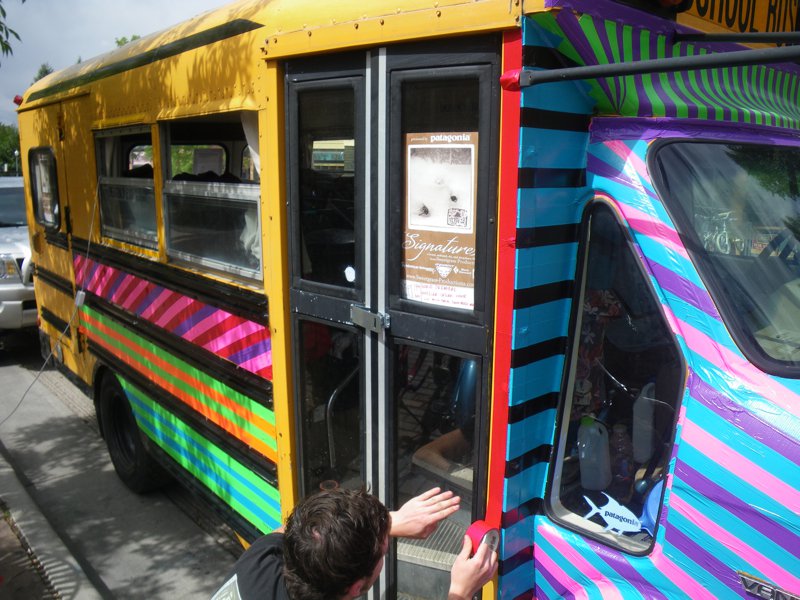 Drop your name in the comments below and we'll pull the best one, slap her on the rig, and call it a day. Contest will be open until this Friday at midnight, and the winner will be announced sometime next week in a sticky thread in ski gabber. Winner gets a week traveling on tour with the Sweetgrass Family, a DVD copy of Signatures, and a signed photograph from our winter in Hokkaido from photographer Michael Brown. This is your chance to steal away, and our chance to take you under our traveling wing. May the best comment win.
Sweetgrass Productions' Signatures trailer
Check out the Sweetgrass tour schedule at http://www.Sweetgrass-Productions.com. To order your Signatures DVD, click here.