As the fall months approach, we had the chance to catchup with the NWT3K team – looking back on their winter season highs and lows, how they spend their time in the off-season and their plans for the 2015 winter season.
In part one of this two part series, we sat down with riders Clint Christen, Pat Moore, Austin Lawrence and Oli Allen.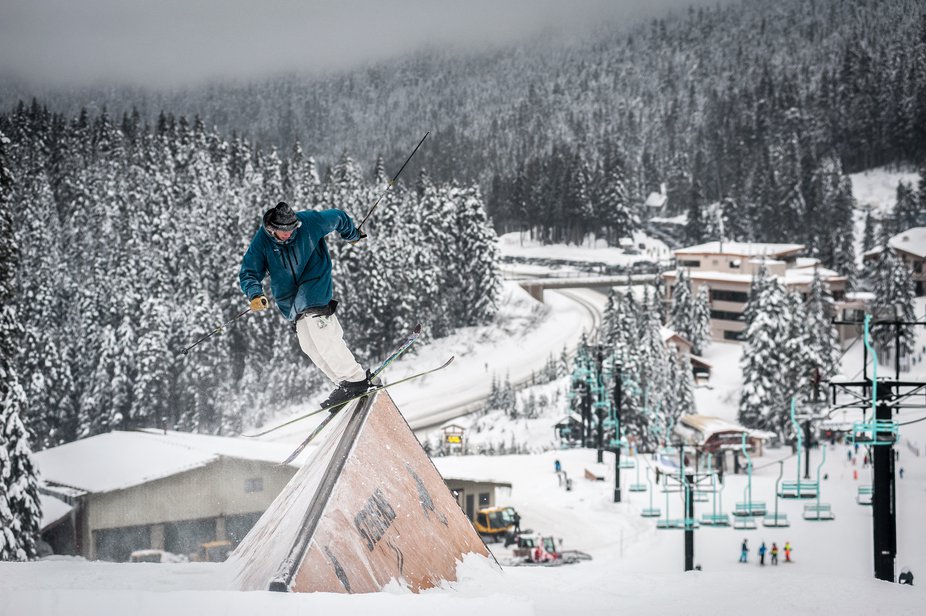 Photo by: Ian Koppe
This seasons highs and lows?
My lows would be dislocating my shoulder for the first time while coaching at Windells and the first couple months of the season in the northwest just waiting for the snow to fall.
Although I dislocated my shoulder, coaching at Windells was definitely a high of my late season/ summer. It was awesome meeting the new people and seeing the other side of the camp life since I went to windells a few years back as a camper. Another high would be one week at Snoqualmie where it snowed 8 feet in 7 days - those were some of the deepest days I've skied in years.
How have you been spending your off season?
I got a job at Evo over the summer and that was really cool. It's been awesome meeting the people behind the company and seeing everything behind the scenes. Other than work I've been playing hoops, chilling on the lake, and hiking around the cascades a bit.
Plans for 2015?
I'm moving to Switzerland for the year and attending university for the first half. For the second half I'll be and shredding the alps with my dad. My dad is Swiss and I'm a Swiss citizen so it will be nice getting back to my home country for a bit.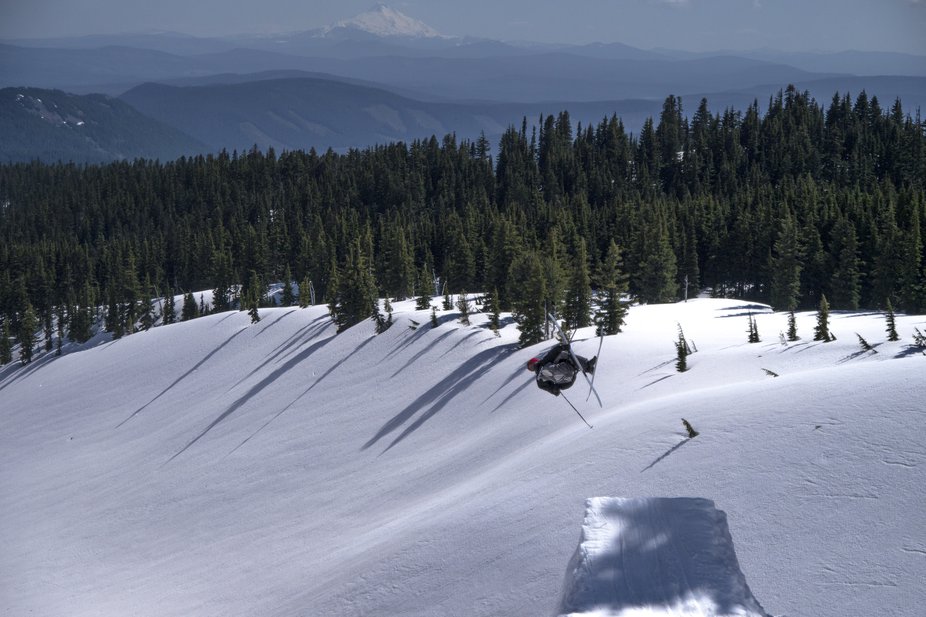 This seasons highs and lows?
This season was my favorite yet! My biggest highs were discovering just how fun pow skiing can be while mobbing around Alta and Snowbird with all the Utah homies. My next biggest high was getting my favorite shot of the year on a hip the last day of my ski season in May at Mt.Hood. It was the most insane session I have ever been a part of - Matt Heffernan, Brad Bulzan, Jonah Williams, Young Wabs, and the whole hood crew were absolutely murdering that day.
Thankfully my season didn't really have any lows. The worst parts were going to a few jump spots in the wasatch multiple times without getting shots, and the lack of snow in downtown Salt Lake which really effected urban jib opportunities.
How have you been spending your off season?
This off season I have been working six days a week trying to stack that cheddar so I can go on a few ski trips this winter. After work I have been spending time putting together my season edit and talking to Freed about what the new Hood Crew movie is gonna look like! (It's gonna be dope)
Plans for 2015?
In 2015 I plan on filming more pow jumps, putting out a segment and season edit that has no park shots at all in it - just like I was able to do this year! (Season edit dropping after IF3 when "Thirsty" is out on the internets)
I also hope to make it up to the PNW in the heart of winter and film some pow out there because I have never made it out to the northwest in the winter months. Other than that look for me steady lapping Wild Kitty at Alta and finishing up my undergrad degree at the University of Utah.
http://www.newschoolers.com/watch/723150.0/Pmoore-Park-Mixtape-13-14?c=11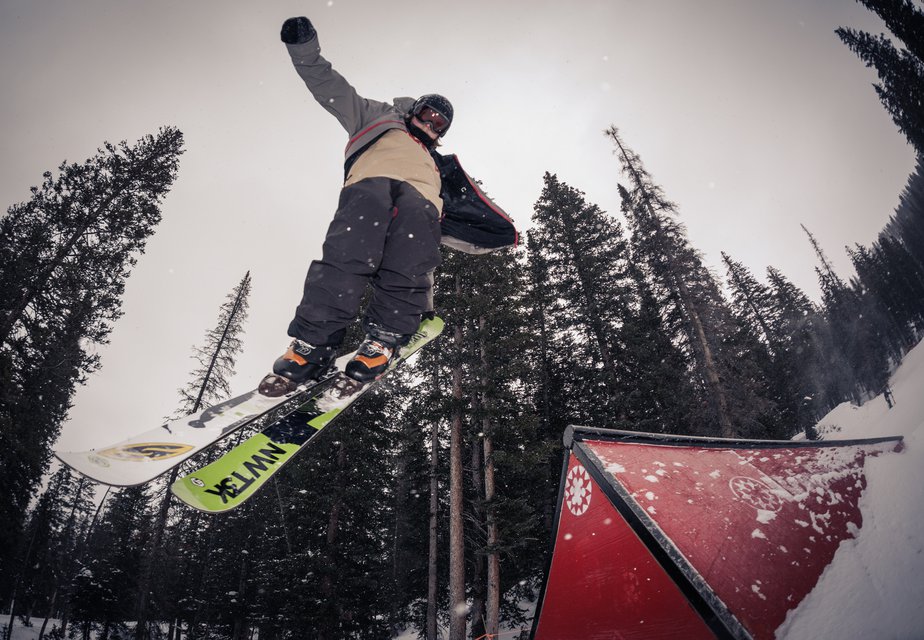 This seasons highs and lows?
The season began with flurries filling in the Cottonwood Canyons with just enough snow to play around on jibs in the woods. Slowly but surely it transformed to early season touring and then finally lift access as the winter set in. In December, as the season really started to get underway, I managed to break my thumb and tear my ulnar-collateral ligament hitting handrails in Salt Lake City. Surgery went well and I was out skiing with a pin sticking out of my thumb only a few weeks after. Being forced to ski no-poles put a damper on touring for a little while, but that quickly changed as soon as the pin came out and i could grip my poles again!
Spring time was full of traveling - it began with a yurt trip in the Boundary Creek area of the Uinta mountains, then lead to Mt. Hood in May, and finally finished at Beartooth Pass in Montana. Unfortunately wet weather and camera issues seemed to be a recurring theme on these trips, so they weren't as productive as originally planned.
How have you been spending your off season?
I've been living in salt lake for the summer working at a high school as a GED test proctor. It's given me plenty of downtime to go camp, travel, fish and relax on the weekends with friends. I managed to get out of town a few times this summer to Mt. Hood, Beartooth pass, and southern Utah. I'll be starting up my third year at the University of Utah next week and will be diving straight into the books until the snow starts falling.
Plans for 2015?
Although this season was great, I'm super stoked for next year. I've decided to invest in a camera so we can always be sure to "get the shot" while we're out in the mountains. That coupled with traveling to the Pacific Northwest in December combined with whatever trips subsequently follow we'll be producing even more content than this past season.
This seasons highs and lows?
Lots of highs this season -- Qualifying for the Nendaz freeride finals (FWQ) was my biggest accomplishment this season.
Lows were the bad snow conditions over January and some pretty bad results due to crashing in my first three comps.
How have you been spending your off season?
Fortunately I'm not having an off season! I had one month of down time and then traveled over to New Zealand for three months and now I'm currently road tripping the North and south Island chasing that pow pow! I've had a handful of epic pow days so far both at Remarks and Cardrona. I'm also getting a head start in the Freeride World Qualifiers so I'm pretty excited about that as well
Plans for 2015?
Same plan as usual I guess - try and get as many days in as possible on skis. Hopefully attacking the Freeride World Qualifier circuit around Europe. Of course I'll also be enjoying what ever snow we have (pray for a good one) here in Switzerland.
https://www.newschoolers.com/videos/watch/710802/Oli-Allen-13-14-season
Any questions, comments or stoke you have feel free to leave in the comments below! Be sure to also keep an eye out for part two of this series.