It all started back in 1999, sitting at work, bored out of my mind yet feeling slightly ambitious. I decided that skiing was taking a definite turn for the better, and the sport needed a core website to promote it. The original site was as basic as they come. No interactivity. No stellar content. Nothing but a couple of profiles of some sick riders, and three trick tips.
A year later, on a saturday afternoon in September of 2000, again while sitting at work with nothing to do, a decision was made that would change Newschoolers.com forever. The site needed something more. It needed more content. More updates. It needed to be completely interactive. So on that sunny afternoon, from 20 stories above downtown Ottawa, with the visual buzz of tourists and mall-walkers below, the new Newschoolers.com was born.
The first interactive Newschoolers.com, which was released on October 1st of 2000, was a hit from the day it started. Members loved the interactivity, and guests loved the content. After only three months online, the site had attracted more than 500 members, a sure sign of good things to come.
As the site continued to grow to new levels, so did the glitches in the code. Every old-time member can remember the days of the re-code, when the site was completely rebuilt from the ground up. The re-code ensured that Newschoolers.com would not fold under the pressure of the thousands of hits it received every day, and after moving to another new server, the site was finally solid and ready for action.
Three years after the initial concept was conceived, Newschoolers.com has become the place to find information, talk to other skiers, watch videos, and look at pictures. The possibilities are endless as thousands of new forum posts appear each week, and new members join daily. As the sport of skiing continues to grows, so does Newschoolers.com. With magazines, ski movies, and ski hills noticing the mass potential of the site, only time will tell what will happen next.
Matt Harvey
July 29th, 2002
We can't believe it either. Newschoolers.com is 10 years old! And to commemorate this monumental anniversary, we've got a big bag of tricks up our sleeve for this winter, and it all kicks off tonight at IF3.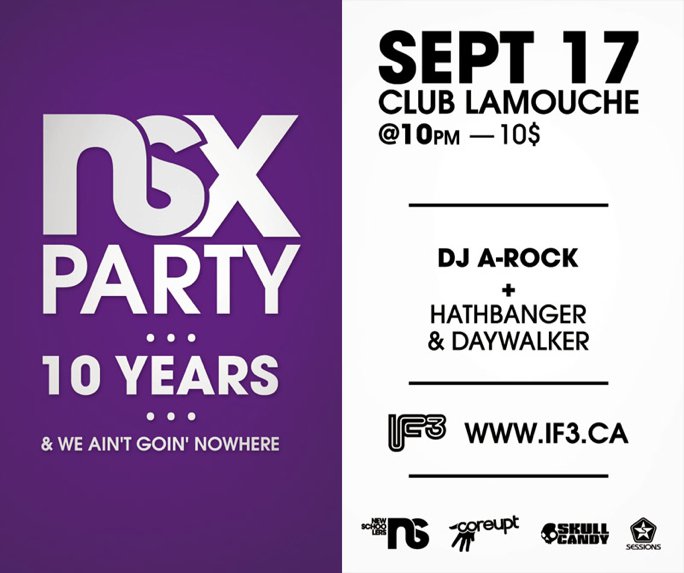 Beginning at 10pm, Newschoolers is taking over Club La Mouche in Montreal for the NSX Party, thanks to our very good friends at CoreUPT, Skullcandy and Sessions, who this party wouldn't have happened without (so buy their skis, headphones and outerwear!). DJ A-Rock is going to be the main man on the wheels of steels, and there's going to be a host of other things going down that you're going to have to continue reading to hear about, along with some surprises that we're saving for tonight. Anyone and everyone will be in attendance, from the NS and IF3 staff to the best athletes, filmmakers, photographers in the industry, to most importantly, a ton of YOU, our kick-ass members. So you won't want to miss it!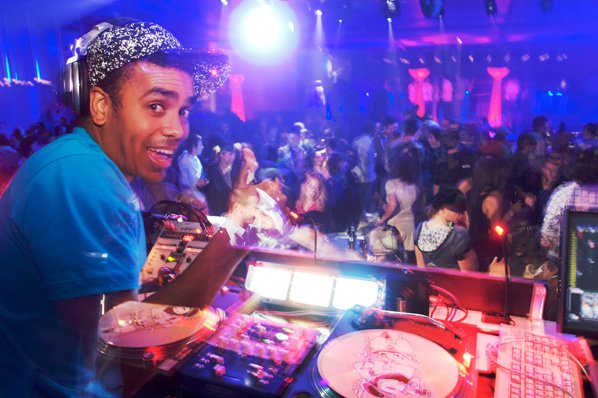 But if you can't make it to Montreal this weekend, don't fret, because that's not the only time, place and way we'll be celebrating NSX. Nope, we're going to milk every last drop of nostalgia out of this for the entire winter. So throughout the course of this snowy season, we're going to be doing all sorts of things to celebrate...
First (no pun intended), we'll be dropping all sorts of articles throughout the winter pertaining to NSX. From interviews with some of the most OG and long-time and colorful members to the guys who started it all and are making it happen today, to stories on the best threads, videos, photos and moments of the last 10 years (all of which will be decided by you!) to event after event after event...this is our year!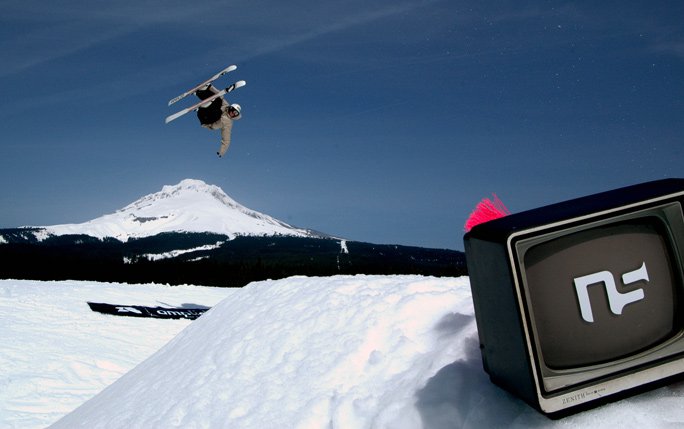 And there's one reason and one reason only we've come this far...YOU! From a tiny website with 10 members that Matt Harvey started in his bedroom in 1999 while working at a shoe store that became the biggest and best freeskiing community website in the world, it's because of YOU, our loyal, returning, longtime and brand new members that we're still around.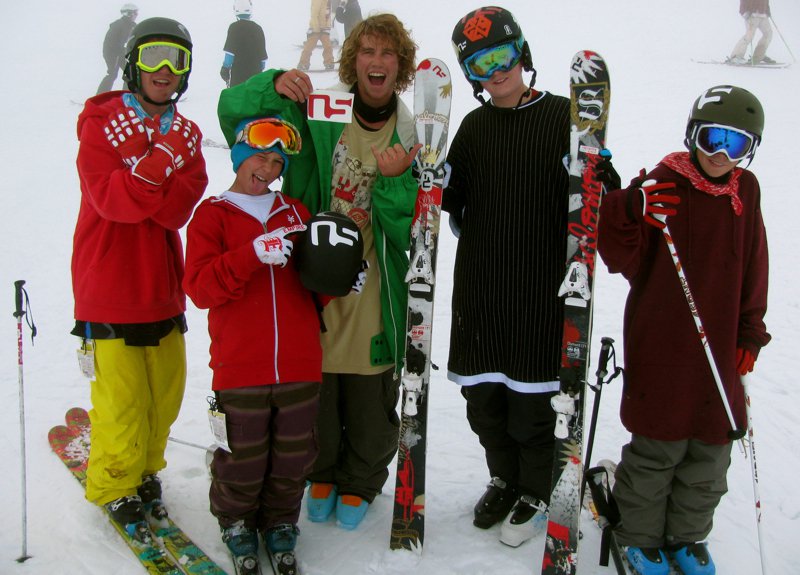 Because of that, we want to give back. So beginning tonight, we're going to be doing things for YOU. First, the aforementioned NSX Party will kick off the third annual International Freeski Film Festival, where there will be a touch of the old and new on full display, highlighted by a tandem DJ set from the man who started it all (and don't anyone ever forget that), Matt Harvey, and the man who ran with the ball he was handed and took the site to new and unforeseen heights and is still tirelessly running the show as you read this, Doug Bishop.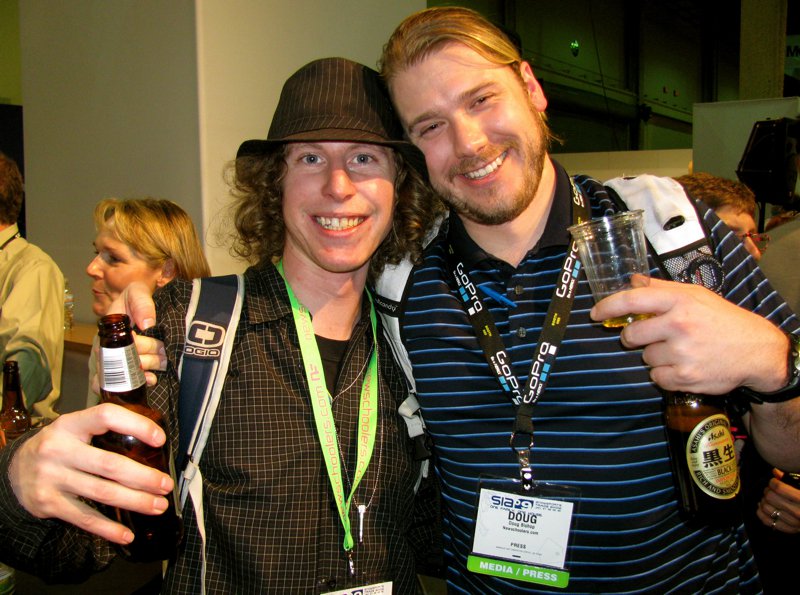 The Past & The Present: Matt Harvey & Doug Bishop...who will be DJ'ing together this Thursday night at the NSX Party.
From there, the sky is the limit. On top of all sorts of nostalgic articles, we're planning a series of events that will have the official NSX label on it, and if it's got the NSX label on it...you can best your ass it's going to be a good time. From parties to premieres to rail jams to member gatherings and everything in between, we at Newschoolers will be working hard all winter long to do things that will give back to you guys. Because without you, we wouldn't be living our dreams by doing what we're doing and having the time of our lives while doing it, and none of us would have made it this far. Not a second goes by in our day when we don't know that, so it's time to say thanks, and give back.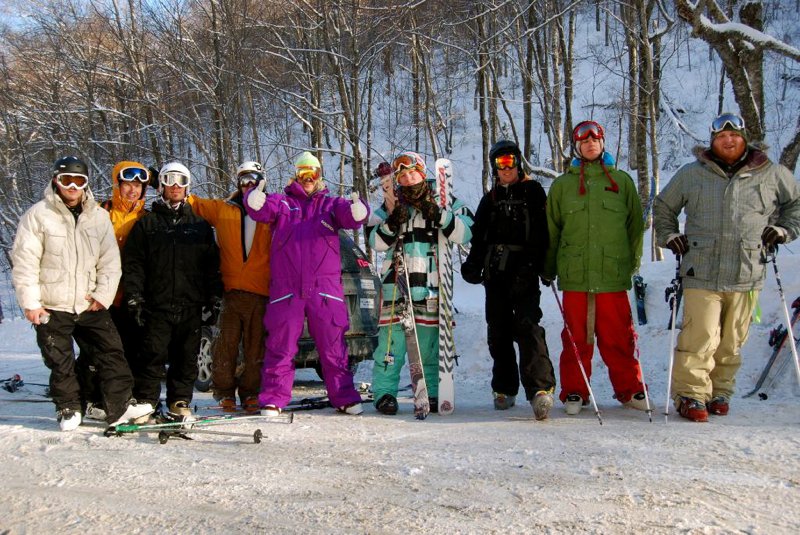 If you're coming to Montreal for IF3, make sure you come to the NSX Party at Club La Mouche tonight to kick off our 10th year in style. Say hi and have a drink or 10 with the current staff of Doug Bishop, Jeff Schmuck, Paul Stanisci, Chris McMahon, Jimmy Kerr and our hard-working interns Malcolm Arcand, Mathieu Richard and Steve Summers, and say what's up to those who were a part of the team in the past, including Jason Mousseau, SBC Skier's Chris K O'Connell, and most of all, the man who started it all, Freeskier's Matt Harvey.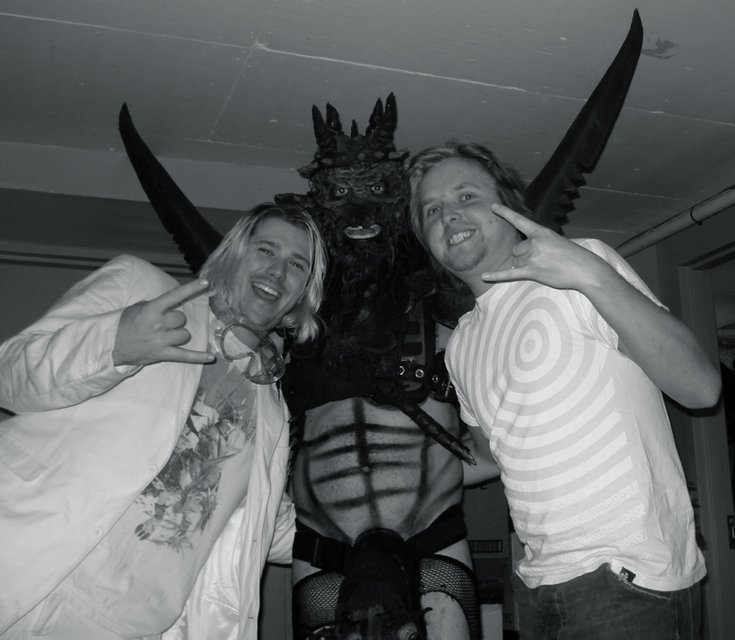 From there, stay tuned to Newschoolers all winter long for polls on the best moments of the last 10 years, more contests than you can shake a twin-tip at, NSX-themed articles galore, and details on NSX-branded events. Because we're 10 years old...and we ain't goin' nowhere!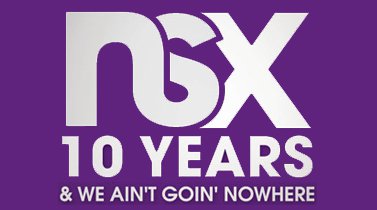 On behalf of everyone here at Newschoolers, here is the first of many thank-you's for all your loyal and undying love, encouragement, suggestions and support over the last 10 years. Let's all have the best winter ever...together.