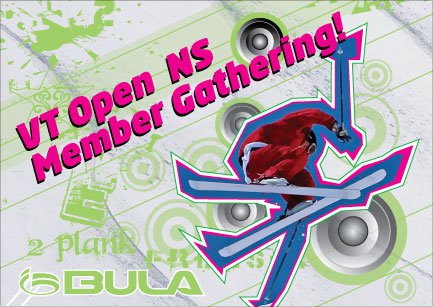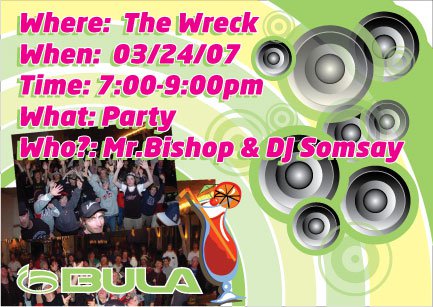 That's right ladies and germs, its
seeming like these member gathering things are turning into a regular
occurence! Sometimes they're fun, sometimes they're
whack, but hey, you might as well come out and stop complaining that we never do
anything in your area!
So for all of you who are going to be at
the VT Open this weekend, on Saturday night we've got a little shindig
going for you underagers at this cool place Stratton has called "The
Wreck". There's rock climbing, skate parks, pool and
other crap like that for you to do. I will also have a bunch of
prizes courtesy of Bula that I'm going to give out for small challenges around
the place. I'll get a bunch of those "Hi My name is"
stickers too, so we can all find out who each others member names
are. Might be dorky, but believe me it'll be fun.
I'm going to try and rope in a few pros to do some poster signings (any
of you reading this that means beer on NS's tab if you come) and we've got Bula's
DJ throwing down some tunes for you to enjoy.
There will also be an appearance of the
first ever Newschoolers.com flags, which is very exciting for us.
So come out, join me and lets have some
fun!
--Mr.BishopHere's a few photos of "The Wreck"... looks dope eh? Bring your skate!