Photos: Jason Mousseau
The NS gathering is coming. Well, maybe it never left. Even though we rolled through Lincoln, New Hampshire more than a year ago, the spirit of the NS gathering has lived on in the heart of everyone who was there. But maybe you didn't make it out, maybe you had a sporrts game or family dinner or a date with your lady friend and you said forget it, I'm not going. Maybe you fucked up.
This year, there are no excuses: the gathering is coming, and it's going to blow minds.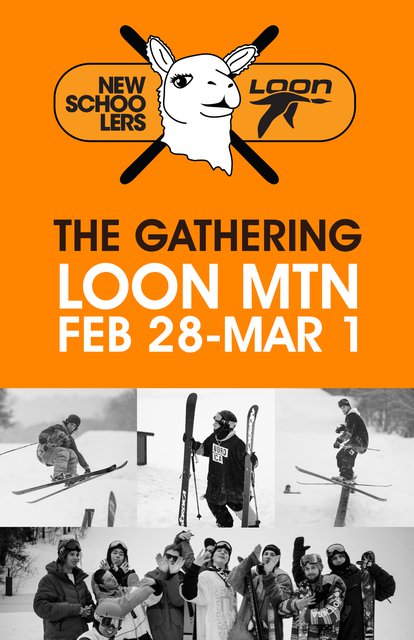 Check the Facebook event here | And join in on the hype train here
From Friday, February 27th through March 1st we are descending upon Loon with an army of pros, friends, newschoolers and media goombahs. We're calling on anyone with a pair of skis and a will to win, to join us. Games of S.K.I, contests, giveaways, and freedom... anything you could ask for in a ski weekend, wrapped up in one debauched package. Loon has even been kind enough to offer specially-priced tickets available for newschoolers members only. These can be picked up at the Paul Bunyan Room (upstairs in the Octagon Lodge) from 8-10am on Saturday & Sunday.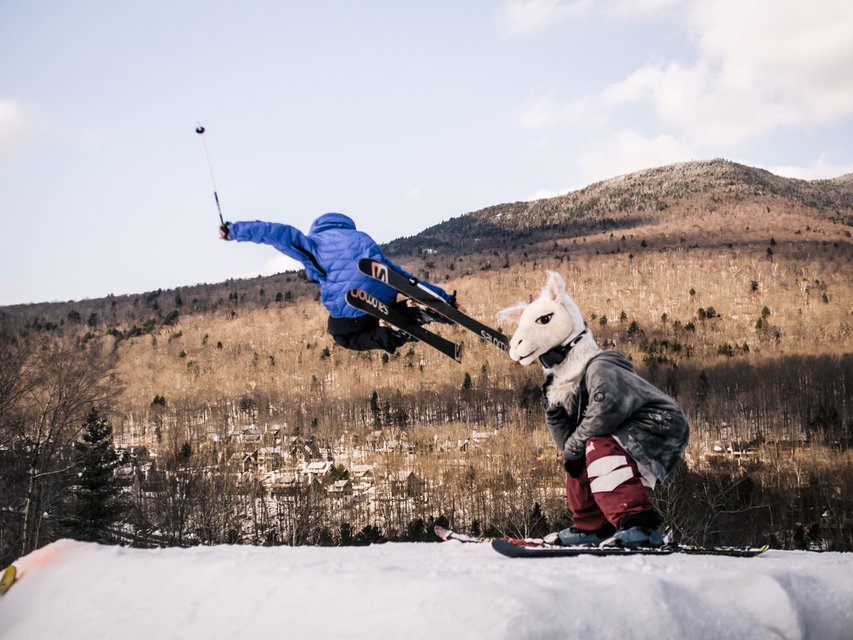 Last year, Seb Eaves tapped a llama.
So far Ian Compton, Magnus Graner and friends from the Bunch have confirmed their attendance. Dalbello have very generously offered up a pair of boots to be given away, and K2 is hooking up more prizing. If you don't go home with a pocket full of swag and good memories well, friend, I don't know if there's any hope for you.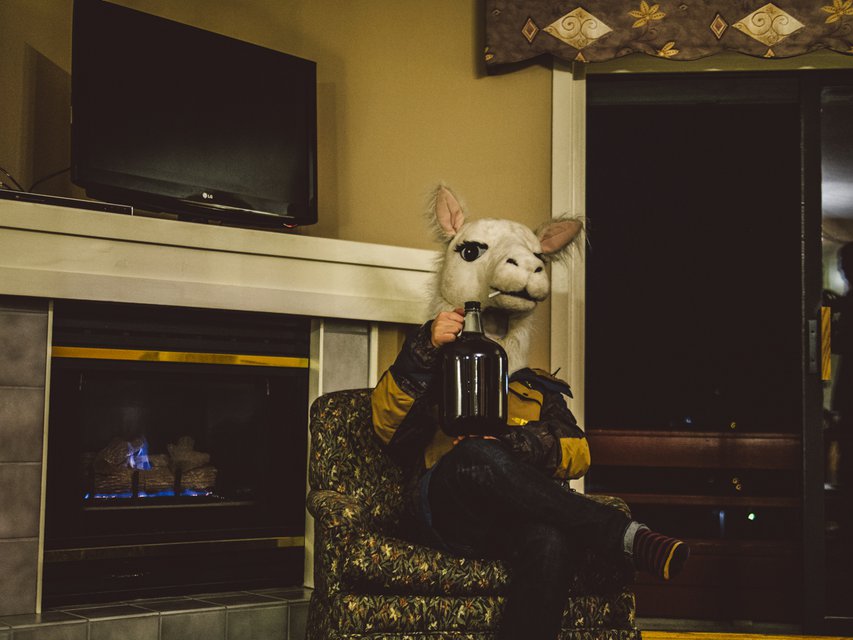 It's time.