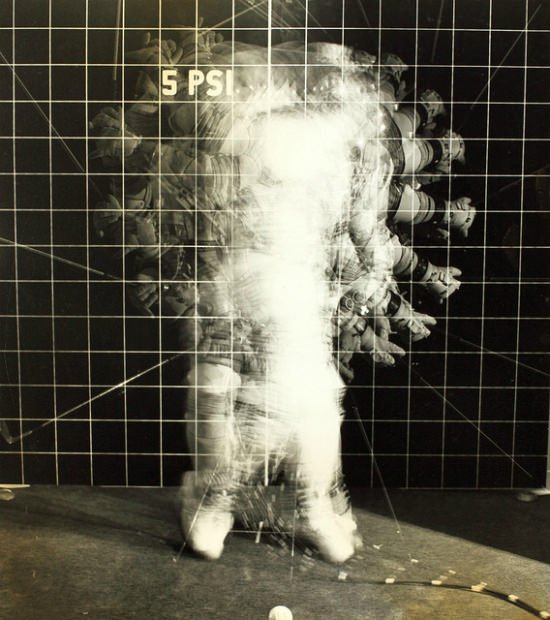 More than most government agencies, NASA is actually pretty enthusiastic about photography (by comparison, we probably won't be seeing CIA photography archives come to light any time soon). When NASA had a problem that needed solving they liked to look towards their cameras, and that's exactly what they did when they needed to test and record the abilities of their space suits.
The resulting exposures show space suits (and the people in them) doing everything from touching their toes to trying out their nine iron: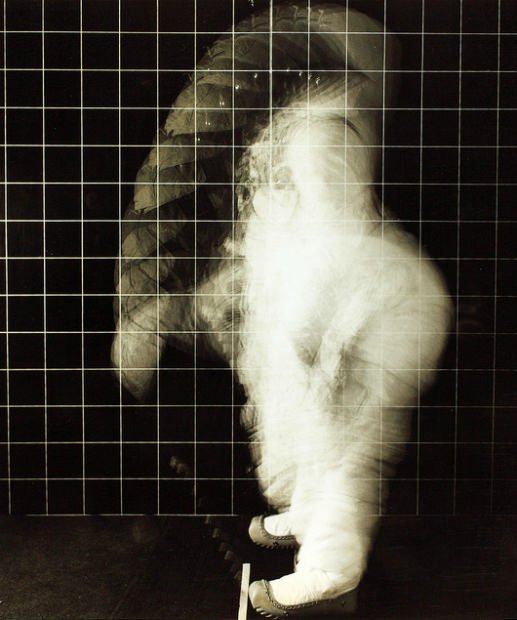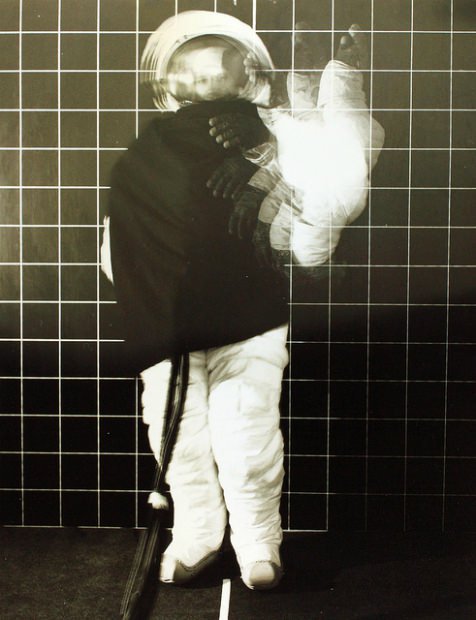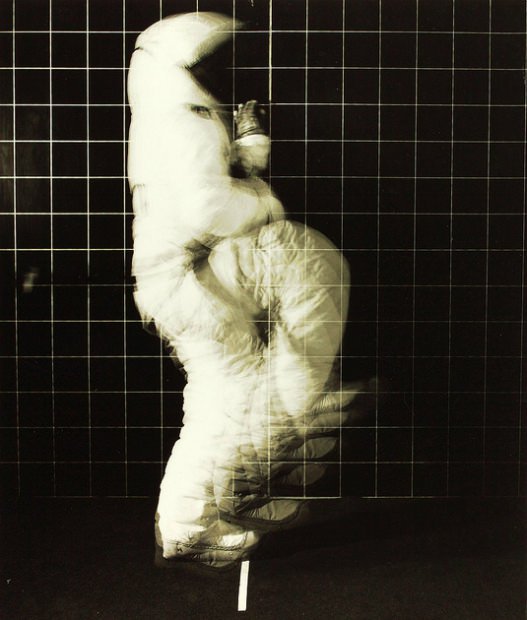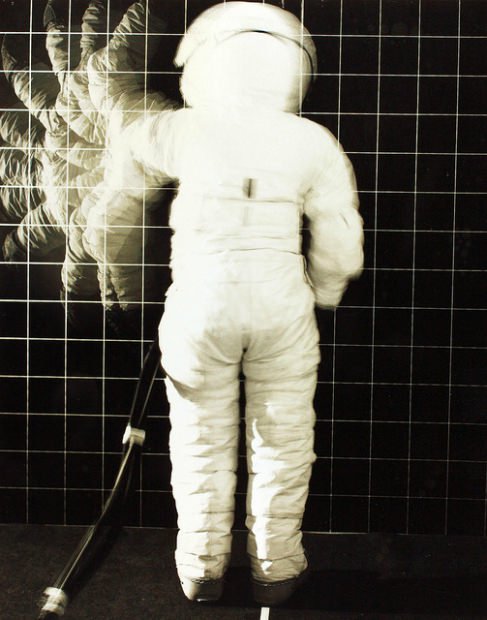 Space photography enthusiasts should head over to the San Diego Air and Space Museum Flickr Stream for more astronomically related pics. There are a total of 1,092 images in their "Space Related Images" album — chances are you'll find at least a few wall worthy prints.
(via Fstoppers)