Hey guys, I'll admit it straight up, I'm no AP or Getty images. The nice lenses I ordered just for the Olympics got stuck in the mail and never showed up, so I'm working with what I've got.
Here are a few snapshots from the pipe qualifiers that just went down.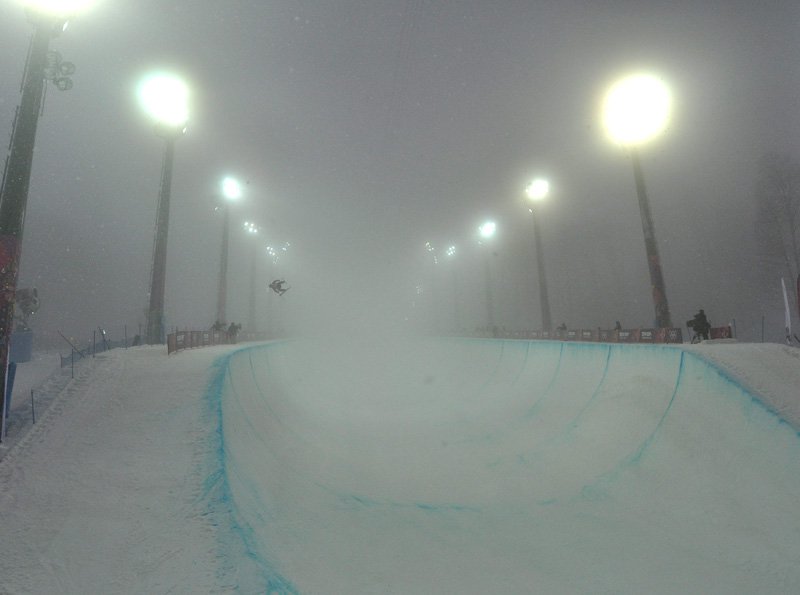 The qualis saw every conceivable kind of weather, from fog, to rain...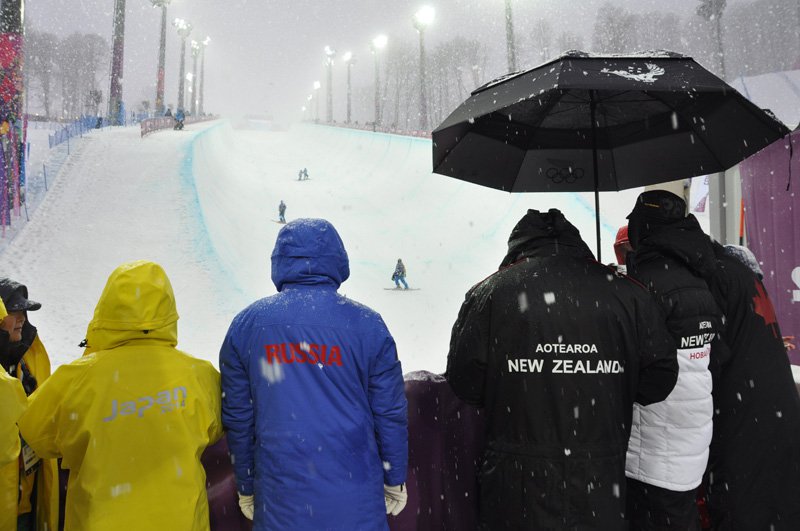 ..to pounding snow.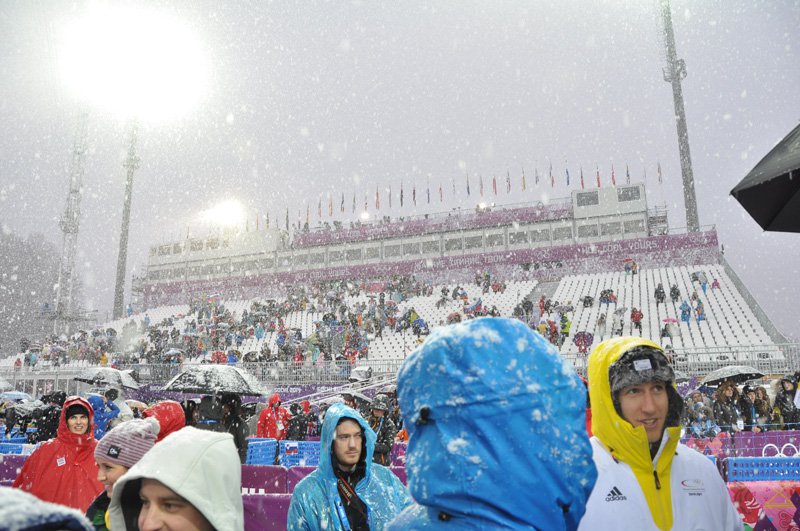 the stands are slowly filling up despite the weather.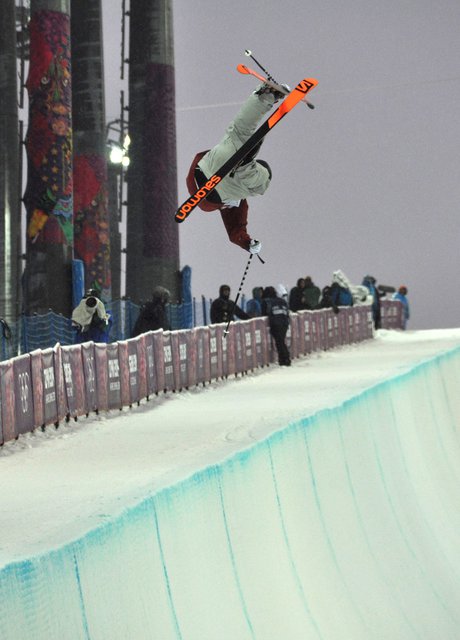 Noah Bowman put down an absolutely beautiful, mostly switch run - a huge feat considering the condition of the pipe. Here's his switch cork 5 last hit.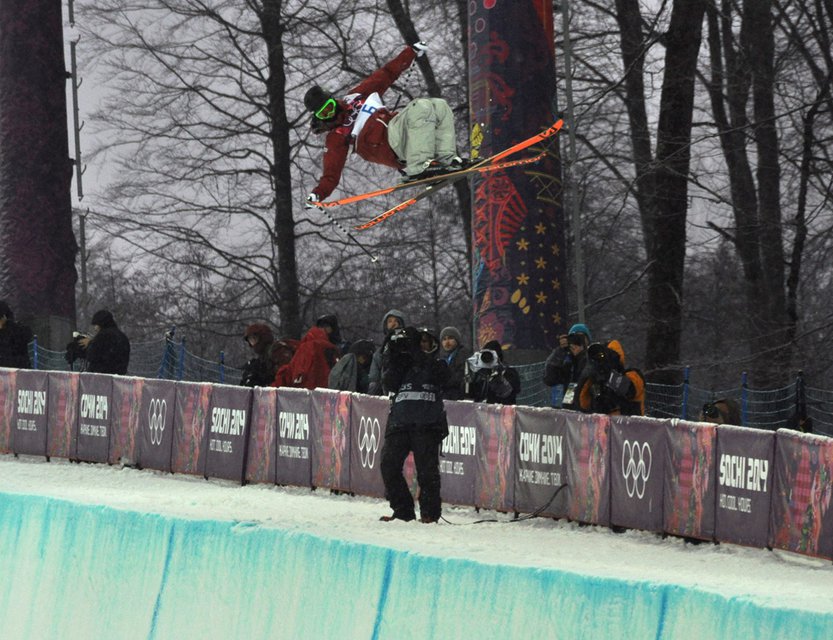 Noah Bowman 720 tail.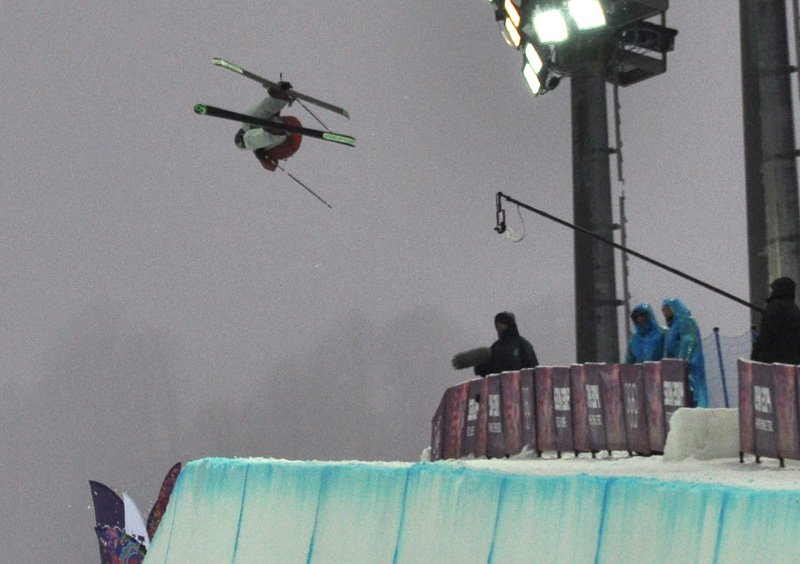 Justin Dorey's massively stomped rightside double cork 1260 first hit, which earned him the top qualifying spot.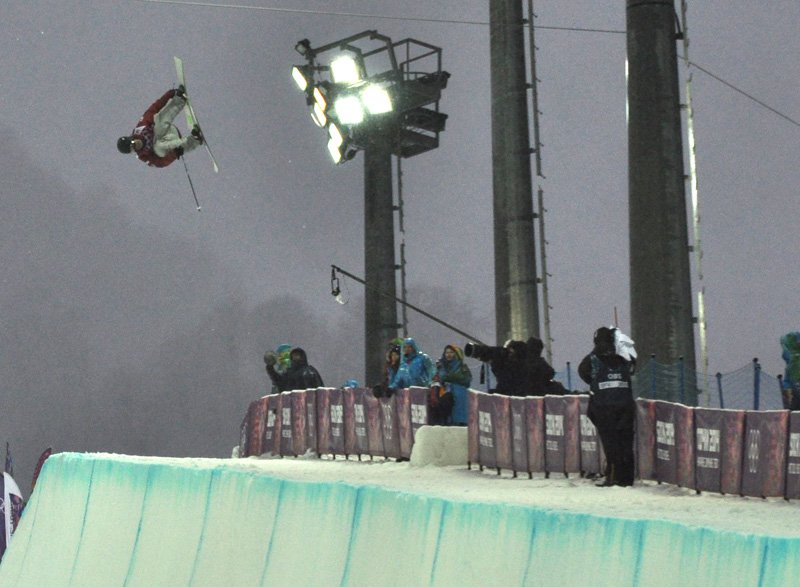 Dorey boosting.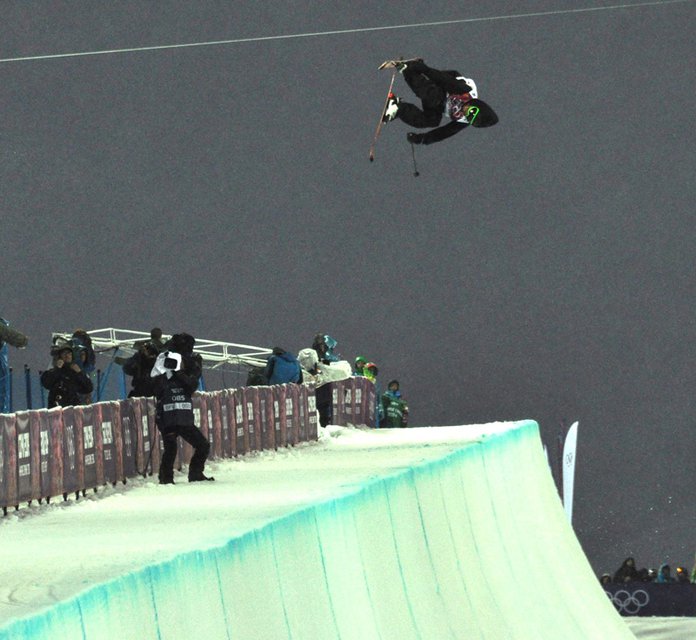 Jossi Wells put down a fantastically steezy run to qualify fifth. Here's his double flair/whiskey flip.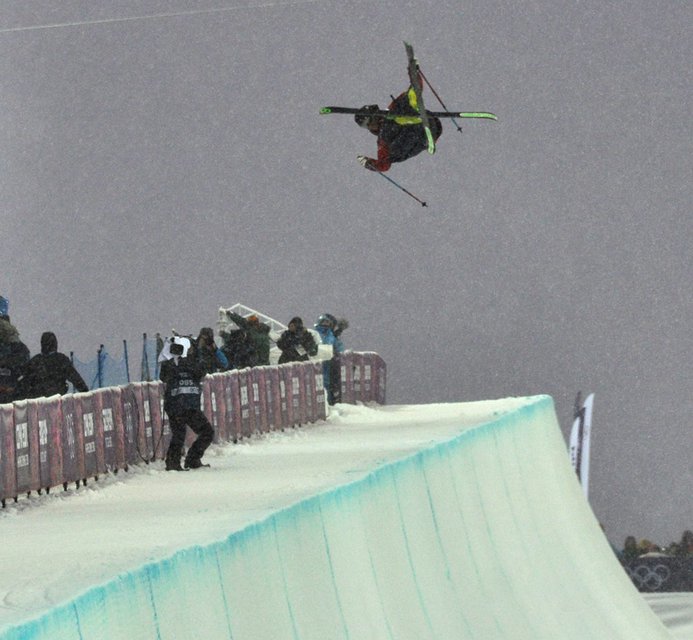 Kevin Rolland is also skiing strong. He qualified fourth, just behind fellow Frenchman Ben Valentin.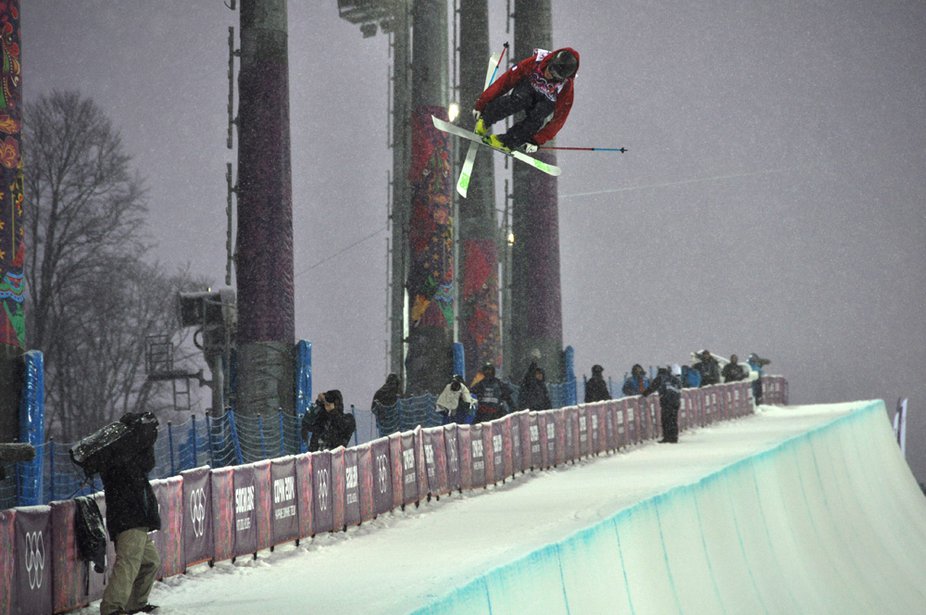 Rolland double 1080.
Rolland switch 7.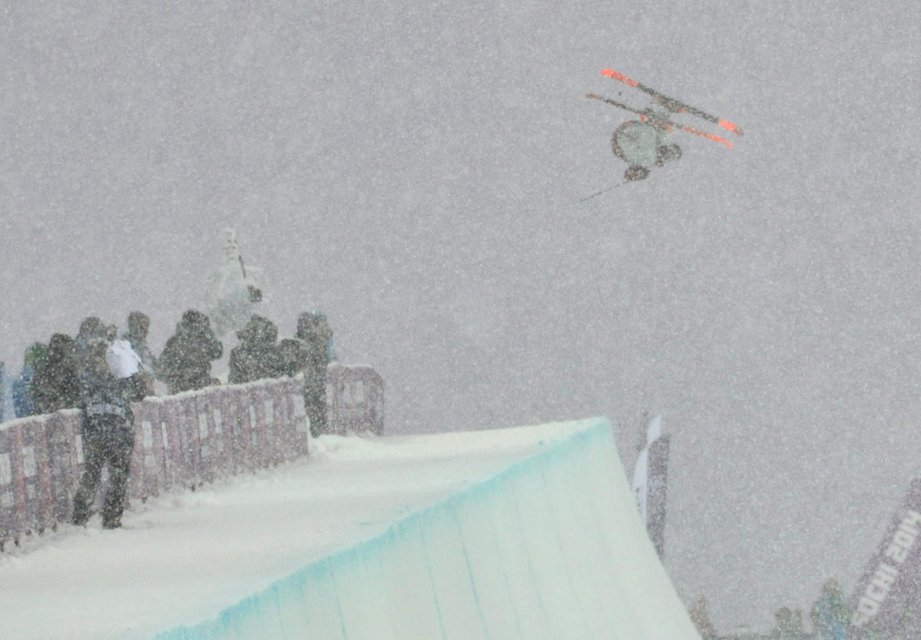 Matt Margetts got handed the worst conditions of the qualifier.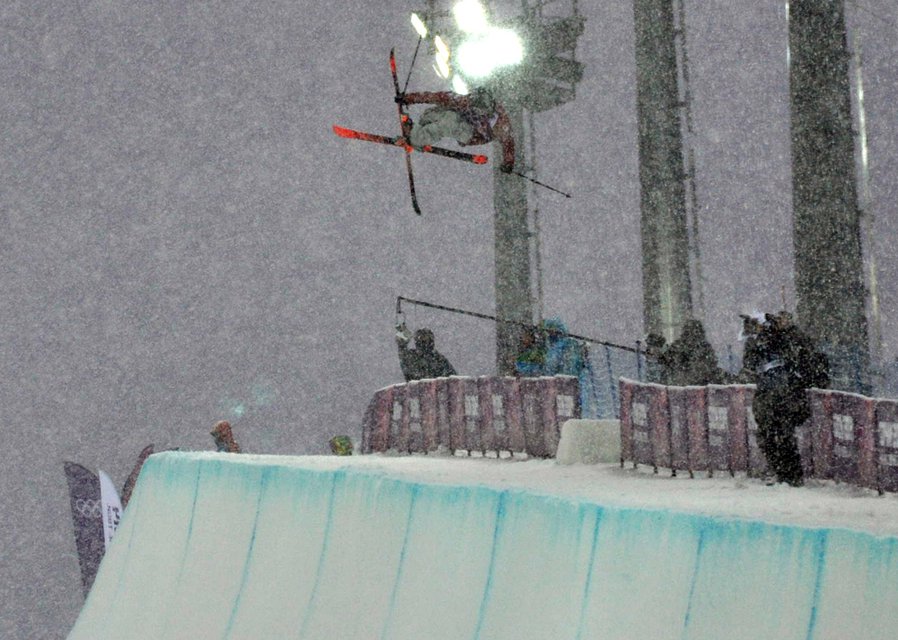 Marg in a snowstorm.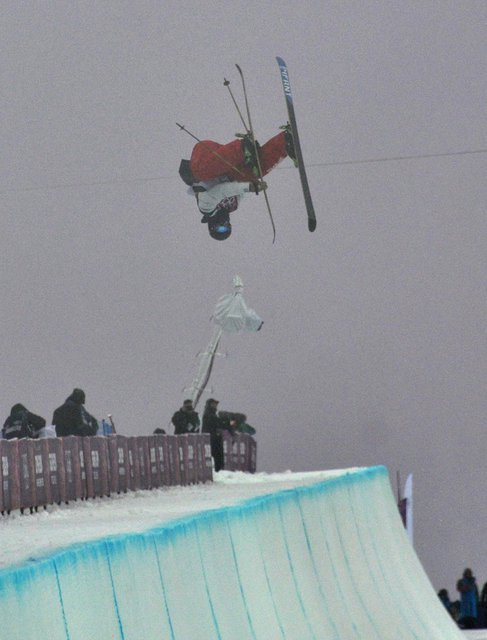 David Wise skied reserved in the qualis, but still strongly enough for the second qualification spot.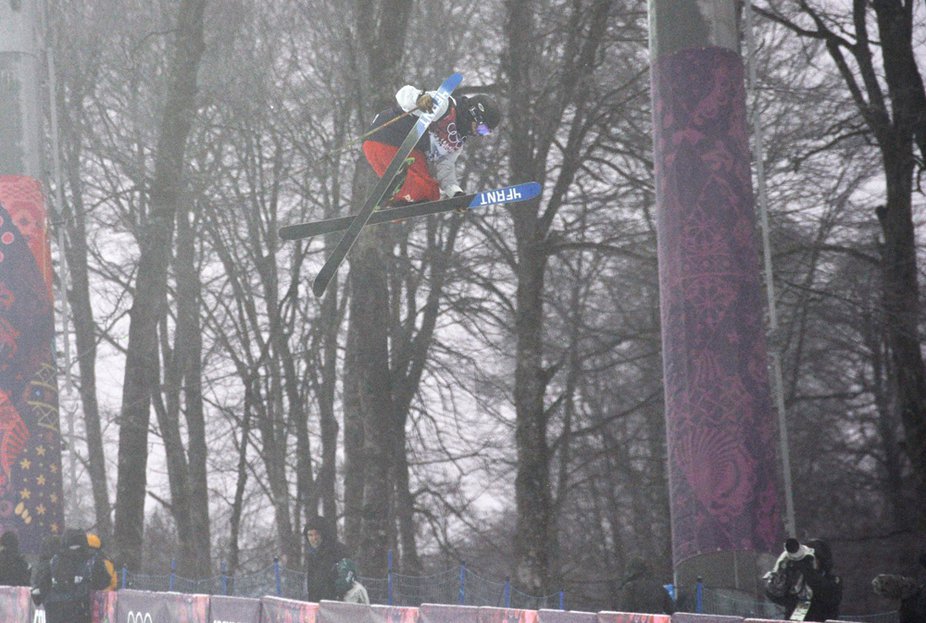 Wise's absurd alley-oop flat 5 octo on the last hit.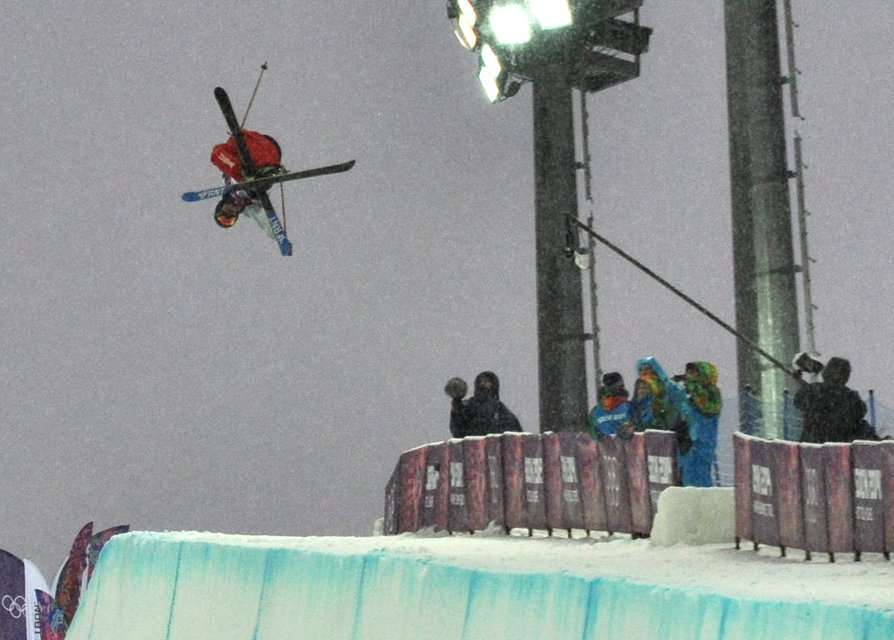 Wise right cork 9. This guy is just too photogenic.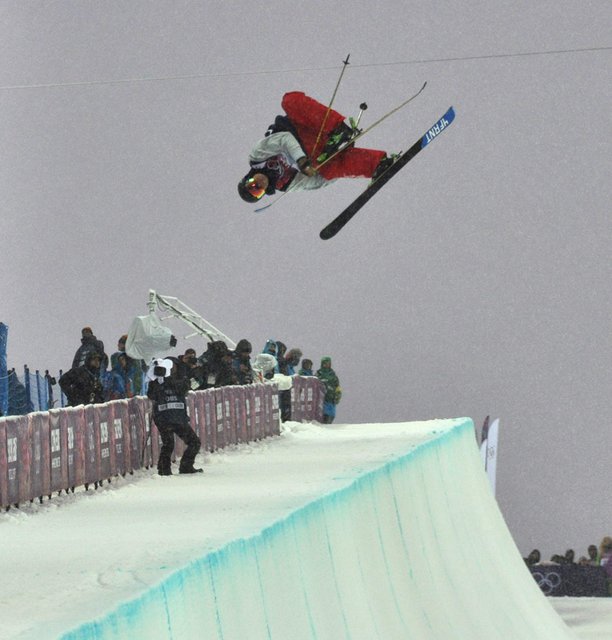 Wise again.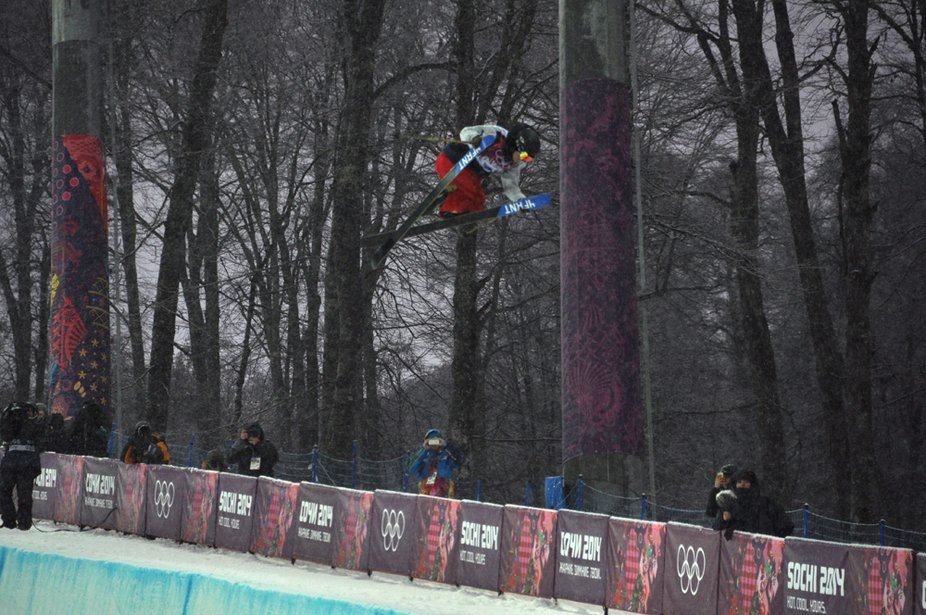 one more.
T-minus 20 minutes to finals....