Yo Yo Newschoolers! Weee'rrreee baaaaccckkk!  We know, you missed us.  Anyways, we here at Colorado FreeSkier are
stoked to be back on Newschoolers.com with all of you guys and gals for this
coming winter season!  Winter has already
begun down here in Crested Butte, the snow's been flying for over a month
now.  We've had a few bouts of Indian Summer,
but we think that the warm weather is now finally behind us!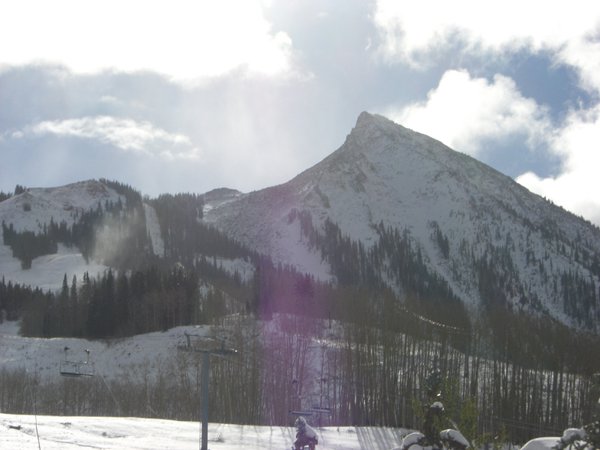 This is from about a week ago, CB peak with pockets up to 10" up high
So we had a killer first year here in Crested Butte, and we
have a ton of new stuff for everyone for year two.  Tons of new brands, a revamped pro and am
team, and oh yeah – FREE SKI!  It's true,
after 7 years of layoff, Crested Butte Mountain Resort has brought back Free
Skiing to Crested Butte for the beginning of the 07/08 season.  There are ZERO strings attached – come to the
ticket office and get your lift ticket, you don't need to stay at a CBMR
property, you don't need to eat at a CBMR restaurant, just get your lift
ticket.  The mountain opens November 17th,
and tickets are half-price for the first week, but starting on Monday November
26th through Friday December 14th skiing is completely
FREE.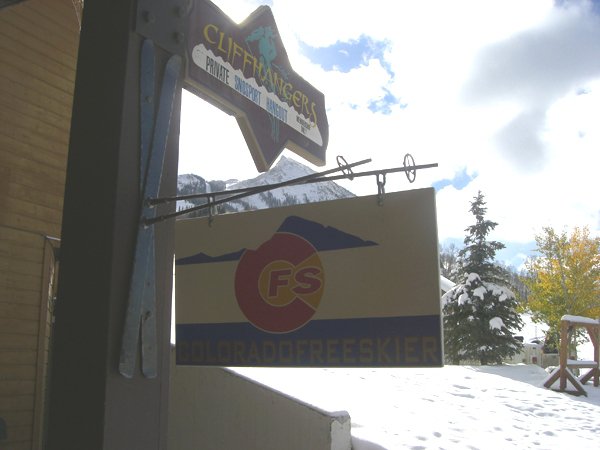 Our view from the front door of our shop.  We are on the snow at the base, which means
we get to ride everyday and our staff is super knowledgeable because they ride
every product we have in stock on a regular basis
So, we just wanted to get back with you guys and let you
know that we have a great feeling about this winter, La Nina is shaping up to
blanket Colorado with above average snow accumulations, and we are geared up
and ready for the Spanish Lady!  Bring it
Spanish Lady.  Speaking of Spanish
Ladies, we have some sweet deals out there right through the website – we've
put ads in both the Matchstick and Level1 movie programs, they are only
available through the website, so go see those movies (if you haven't already,
and get yourself a discount!).  We have
also on the verge of unveiling our brand new logo, so keep an eye out for that
too.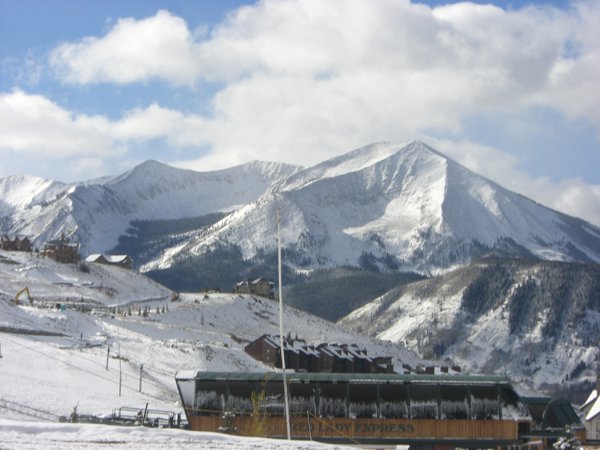 The view of Mt.
Whetstone across the
valley – deep on Whetstone right now
If you guys have the opportunity, get in your car, drive to
Crested Butte, ski for free, and come check us out.  Everyone's welcome – tight pants, baggy
pants, no pants (actually that's a lie), and especially those with Unibrows –
the silent faction of the facial hair growth movement.