The snow has not been coming down since we touched down in Chile. Stay
tuned for a full update and report from our boy Ian Provo.
Its the year of the POW, come down and shredd late august with Tanner,
Ian, Kye and JP Auclair.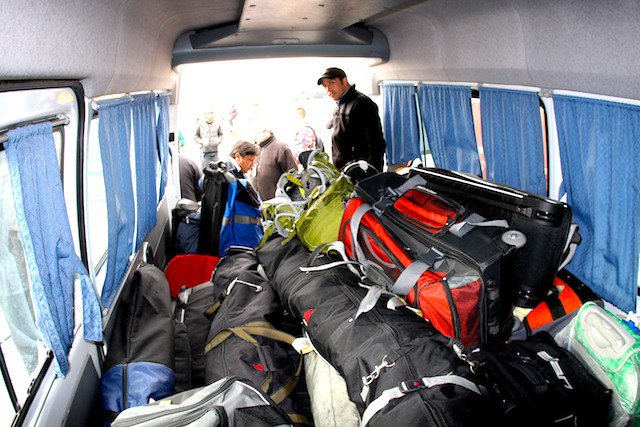 Loading the goods for the trip down south.
Provo con stoke.
Day 3 snow storm. Stay tuned for the bluebird pow day.