So we had some extra passes to the local and notorious 'Trampoline Land' lying around the office, and one day a local Baker homie of ours, Keaton Brown, was in town getting some boots fitted.  We thought, "Hell, we got a couple hours to kill - lets go sesh some tramps and get stoked on this storm thats a brewin'!"  So we nabbed those passes and headed on down the street to get our bounce on.Ended up getting there right as they opened for the day, it was literally us and two other people there.  We were stoked - jumping all over the courts, transfers between tramps, playing J-I-B on the padding and even learning some new dubs into the foam pit.  Life was good.  But as our session neared its end (literally in the last 30 seconds of it) Keaton went for a line he had been working on for a while, and had nearly perfected.  As the 'authorities' walked over to tell us our time was up, Keaton stomped a sick Rodeo 5 transfer off the wall...a little too hard.  Folding his foot in half, he heard a loud pop and instantly dropped.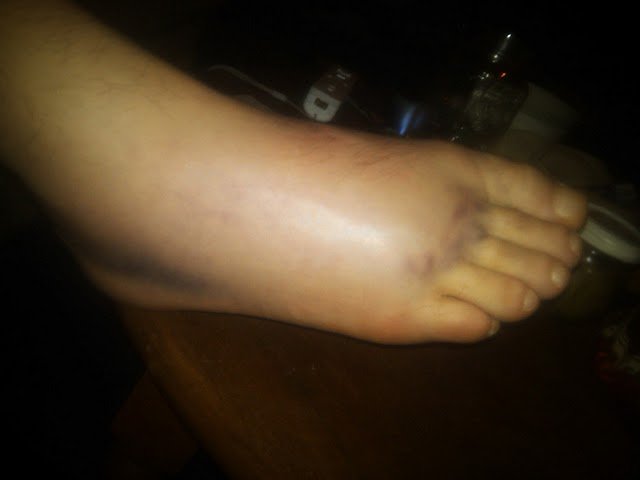 So now he's out for a couple months with two broken bones and possible ligament damage, yet he humbly awaits his return to the slopes.  Ullr must have been pretty bummed on the injury too, because he quickly turned that '90 inch storm' that was coming into nothing but rain. The good news is that before his injury, Keaton stacked some of the rowdiest Contour HD headcam footy from the two months of shred he was blessed with, and now has ample time to learn FCP.  Edit coming soon.In the meantime, we stumbled upon some of these photos from an epic pow day from last season at Baker and thought we'd post 'em for for Keat.  Here's first chair, as always: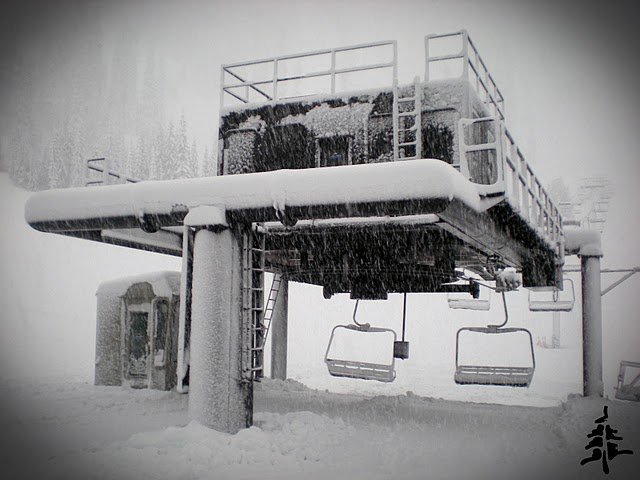 3 off a pillow.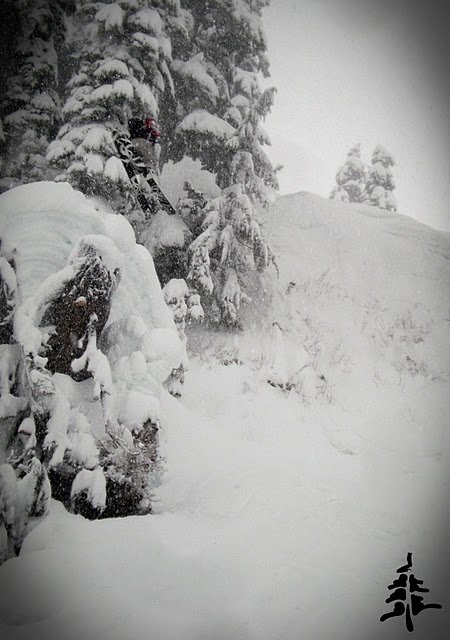 Tree tap.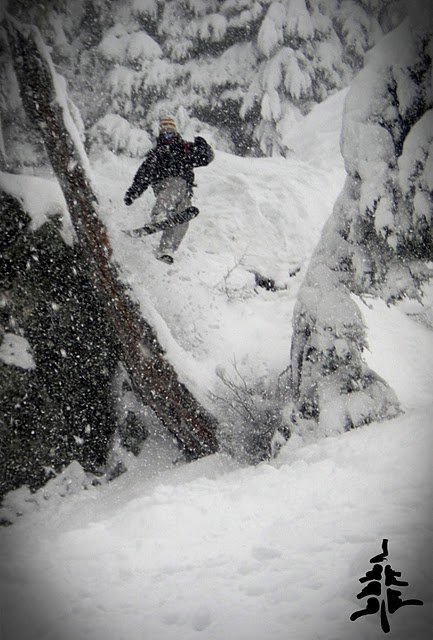 Lovin' these mid-week pow days!
Pre-slash.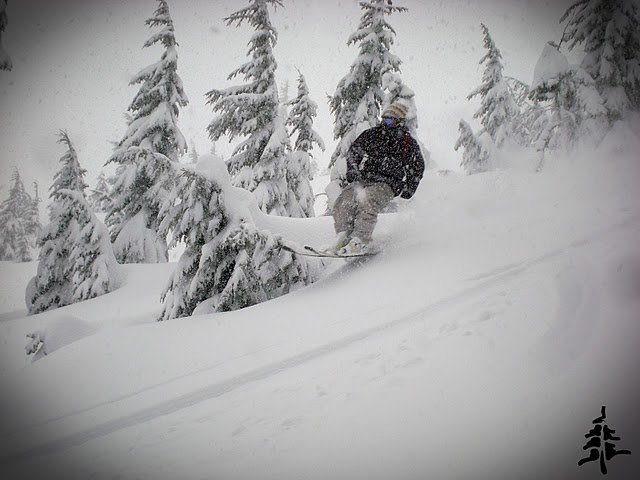 Post-slash.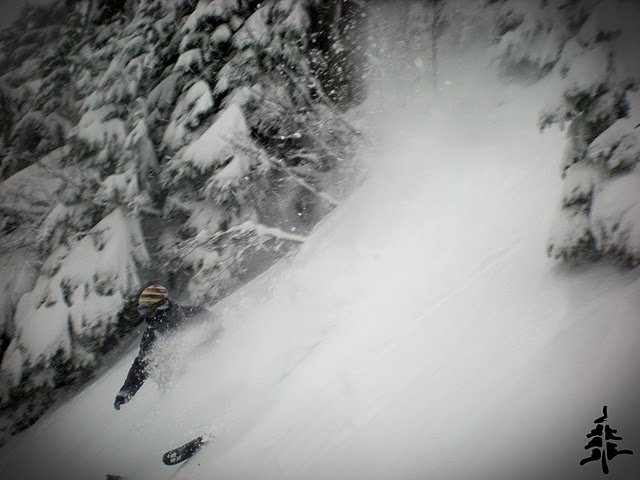 Yeah, it was a DEEP day.