Mouse Run is open! It was another late night for the Park Crew and Mouse
Run currently contains 11 features with more on the way!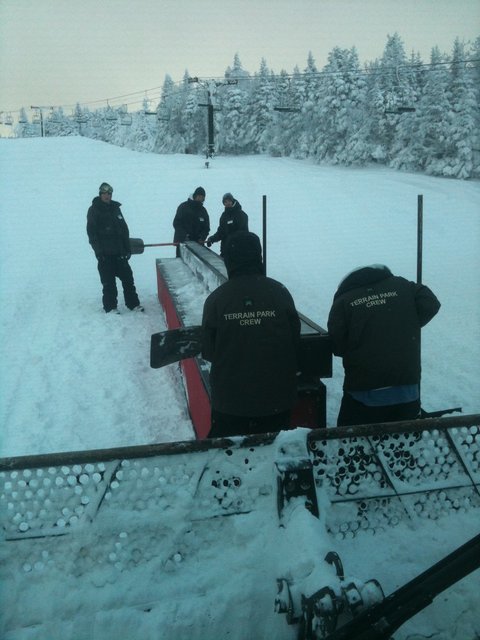 Some of the features include:
24ft Snowmaking Pipe
24ft Flat Box
Small Jump
Medium Jump
16ft Flat Box (T-Box)
Ledge Box
Oil Tank hip
Step-up Manual pad w/ box
24ft Down Rail
We will be adding more features throughout the next few nights so stay tuned!
Rails 2 Riches is on Saturday!! See you here....