SQUAW VALLEY - OLYMPIC VALLEY, CA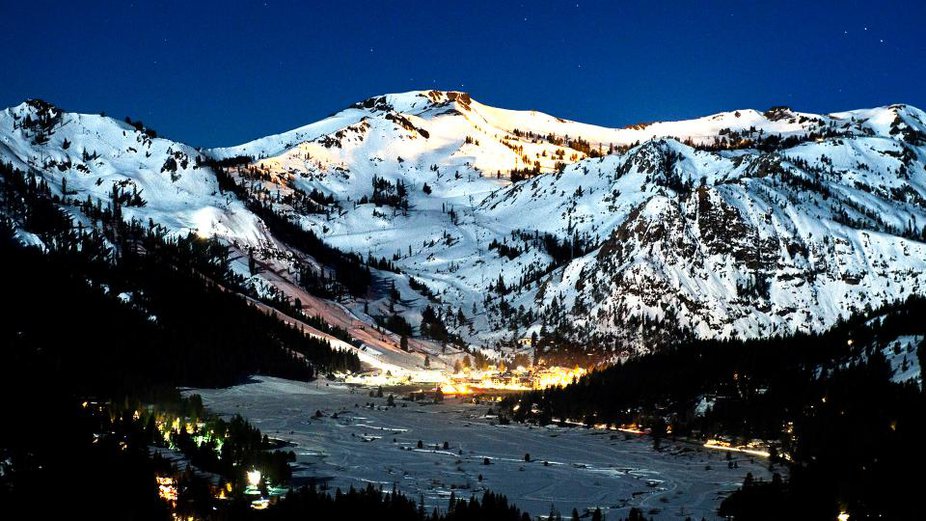 Skiable Acres (Inbounds): 3,600
Trails: 170+
Terrain Parks: 4
Average Annual Snowfall: 450 Inches
Total Lifts: 29
Vertical Drop: 2,850 ft
Top Elevation: 9,050 ft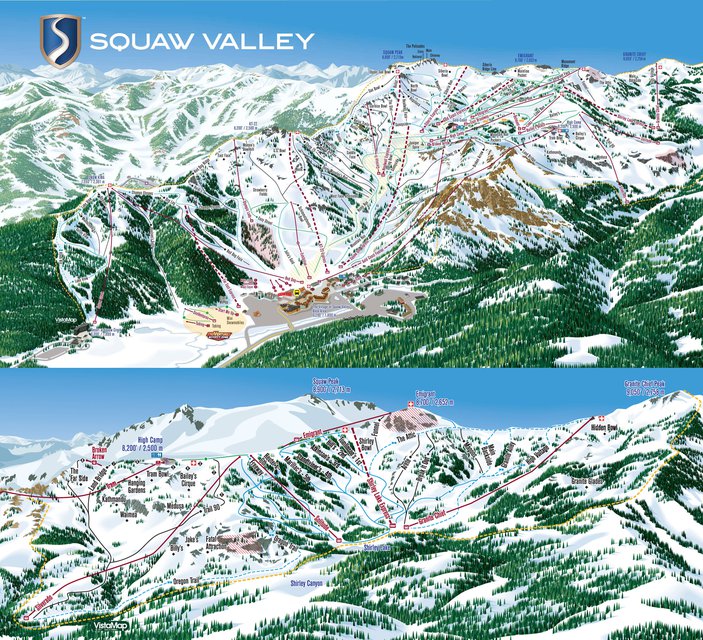 JACKSON HOLE MOUNTAIN RESORT - TETON VILLAGE, WY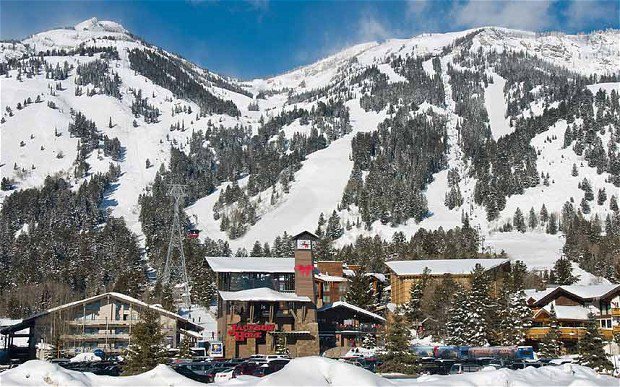 Skiable Acres (Inbounds) : 2,500
Trails: 116+
Terrain Parks: 2
Average Annual Snowfall: 459 Inches
Total Lifts: 13
Vertical Drop: 4,139 ft
Top Elevation: 10,450 ft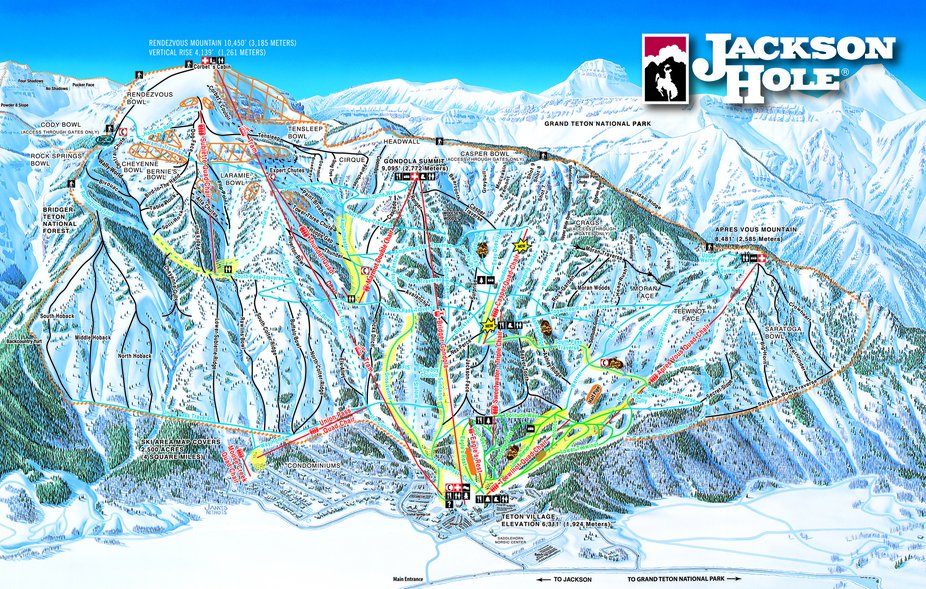 In one corner we have Squaw Valley, standing at 9,050 feet and home of the 1960 Winter Olympics it is the most well known mountain in the Lake Tahoe region. In the other corner we have Jackson Hole Mountain Resort, a 10,450 foot powerhouse that lays within the rugged peaks of the Teton Range. From the Palisades to Corbet's Couloir both of these resorts will provide you with some of the gnarliest terrain in North America. While Squaw offers more inbound territory and significantly more lift power Jackson provides you with over 3,000 acres of backcountry terrain which can be accessed via marked gates around the resort.
With over 4,000 feet of vertical terrain Jackson Hole is unmatched by almost every other resort in the U.S. including Squaw which provides only 2,850 feet of drop. Squaw however leads the way with four well maintained terrain parks even though the two parks that Jackson has to offer may be some of the most underrated parks west of the Mississippi. During the winter JHMR can be a cold and bitter environment, comparatively temperatures at Squaw are relatively mild and it is not uncommon to experience a 40 degree day right after a massive storm.
In recent years Jackson Hole has benefited from some of the highest snowfall totals on record for it's region. Unfortunately Squaw has suffered along with the rest of the California resorts through a miserable drought over the past four seasons. With an endless number of chutes, cliffs and tree runs both of these resorts will allow a skier to push themselves to the limit. Locals at both areas will claim their mountain as the greatest in the land and they will surely be able to provide you with a list of amazing skiers who have called the resorts home. Anyone who has had the chance to ski at each of these magnificent mountains understands just how special they are to the world of skiing and many generations of skiers will enjoy them for years to come.