Mondays suck. Puppies don't.
Meet Cora, the 6 month old Australian Sheppard who LOVES to play in the mountains.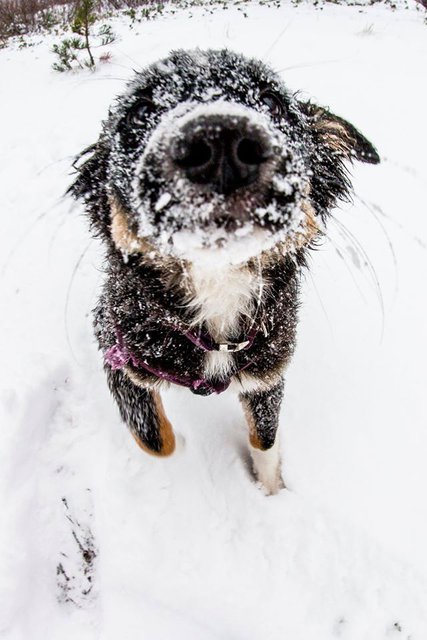 What's your favorite toy?
Inside I worship the god known as "purple knot ball" which I usually take with me into any room, but outside I'll do anything for a good stick and lichen, I love lichen.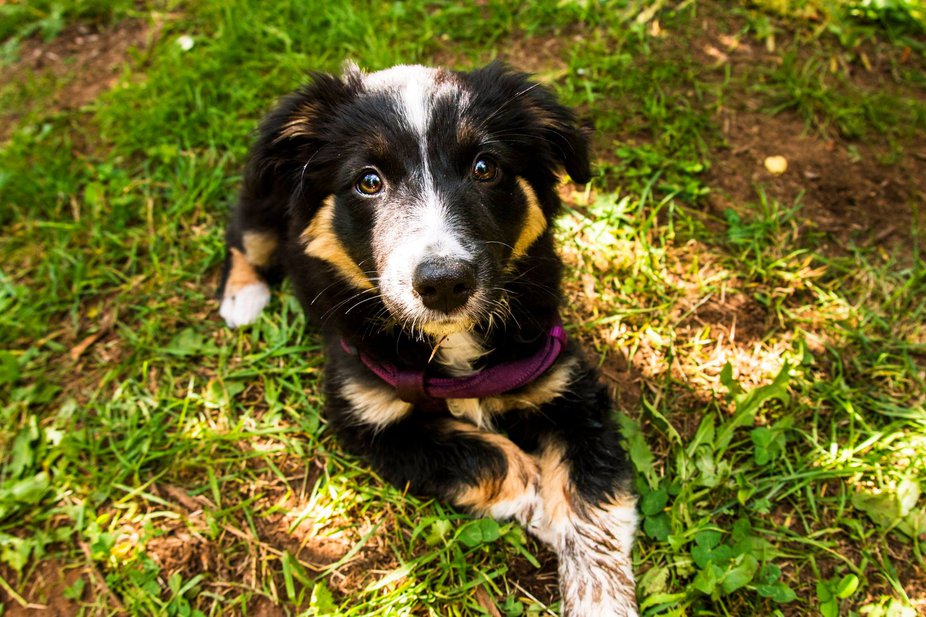 What do you like better, water or snow?
I LOVE SNOW!!!!!!!!!!!!! I love it when it's deep and I can do somersaults and burn outs in it, sometimes I even get to go skiing with my parents! My mom keeps trying to convince me that I like water but I don't see it happening. I don't know why anyone wants near that stuff. I get really concerned around waterfalls too. My mom always makes me take pictures and I get really sad.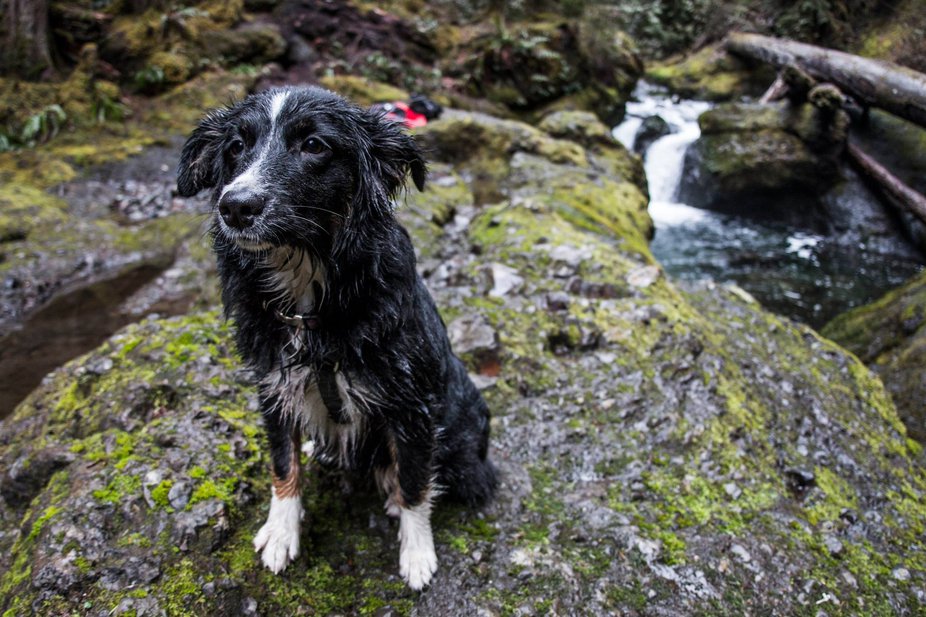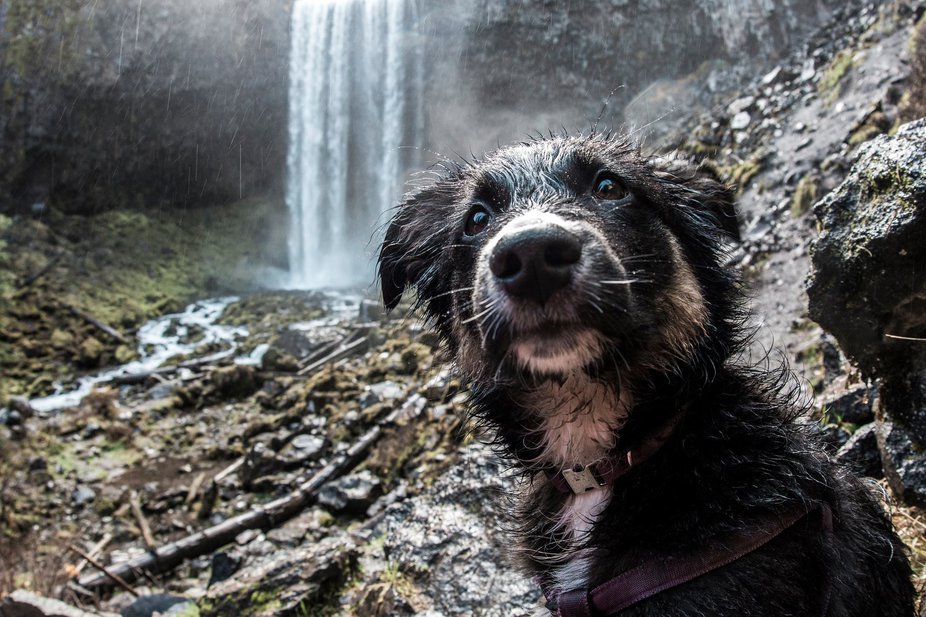 How do you feel about your cat siblings?
I love them!! Though I'm not always sure they love me. Lynx and I are best friends! We both like chasing ice cubes, and licking peanut butter, and hanging out by the bathroom door. I'm scared of Tiger though, he's fat and throws a mean punch! He eats my food too! I get pretty jealous of their tails though, I wish I had one.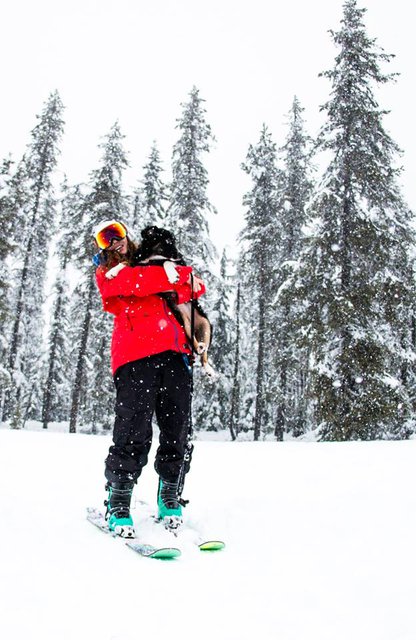 Cora's first time skiing with Emily!
What is one adventure you most look forward to?
Oh man my mom and I go on so many adventures!!!! I like it most when mom goes running and I get to chase her the whole way! Sometimes we go through the trees and I have to play hide-and-seek with her. I'm so afraid of the car though! My tummy hurts and I throw up ...a lot... all over the place. But if we get to run up a hill afterwards then I'm okay! My favorite adventure so far was when we hiked really high to go see the mountain! I felt so brave and I got a really good picture of me. I think I should make it my profile pic.
[left]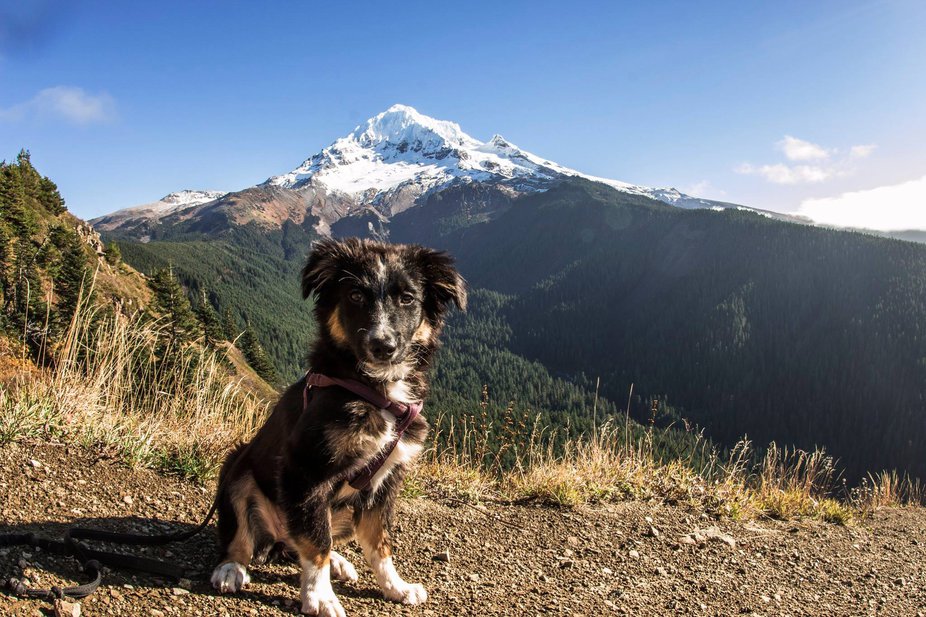 You can follow Cora on instagram @cora_tha_explorer