Braving
the icy/ slushy road conditions 50 skiers showed up to session and learn from our
Salomon Pro Coaches Kaya Turski, Iannick
B, Denise Jaworsky and Dave Bishop. Little did the Jib
Academy participants know that on the
eve of the event Kaya Turski's plane was cancelled due to the treacherous
weather in Ontario.
We frantically jumped on our computers and looked for many different options to
get her here. We were determined and Kaya ended up flying into a secret
location at the Toronto
Airport!
Kaya and Denise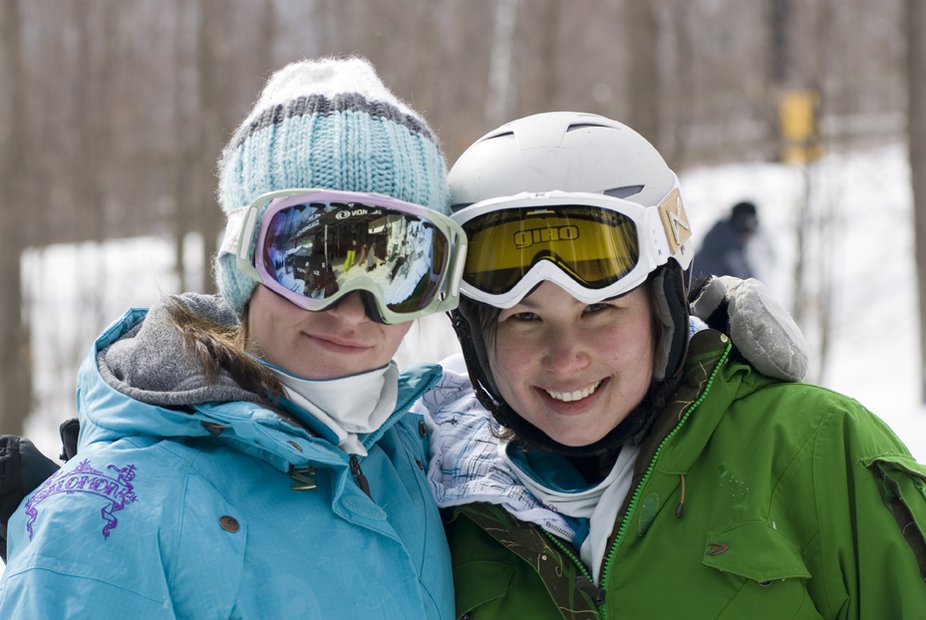 After
only a few hours sleep the Jib
Academy organization
greeted eager jibbers.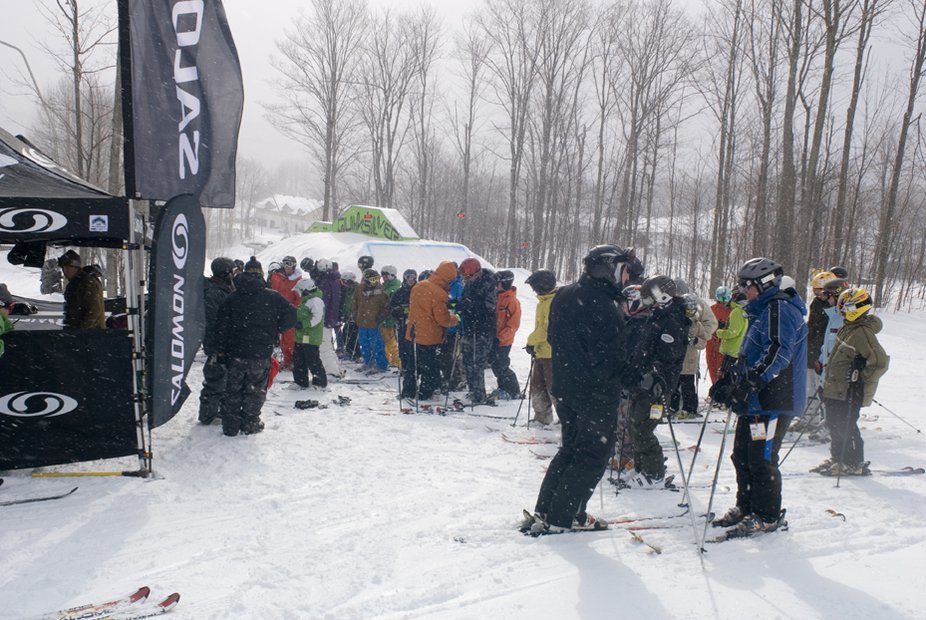 The Jib Academy
participants were divided into 4 groups in the morning and proceeded to slay
the Junkyard park. After a delicious lunch on-hill the four groups battled for
the Best Trick contest. Then each participant voted for the top 16 skiers of
the day to proceed into a final slopestyle competition.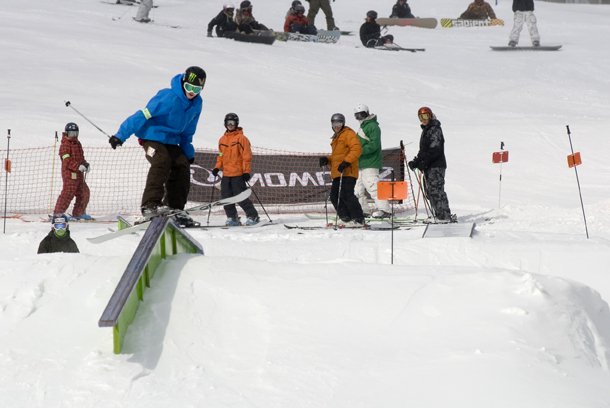 DJ Jordi
was spinning tunes all day and we think we may have even found our new tour MC!
That's right Kaya might have found a new part-time job!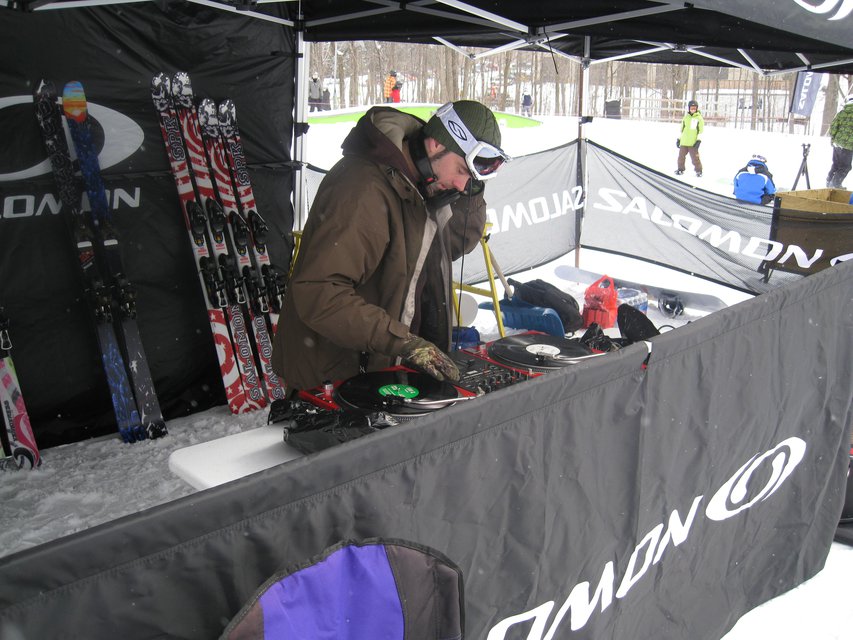 The
skiing was fierce and the Jib
Academy chose the following
winners;
Best overall skier of the day- Jamieson Irvine,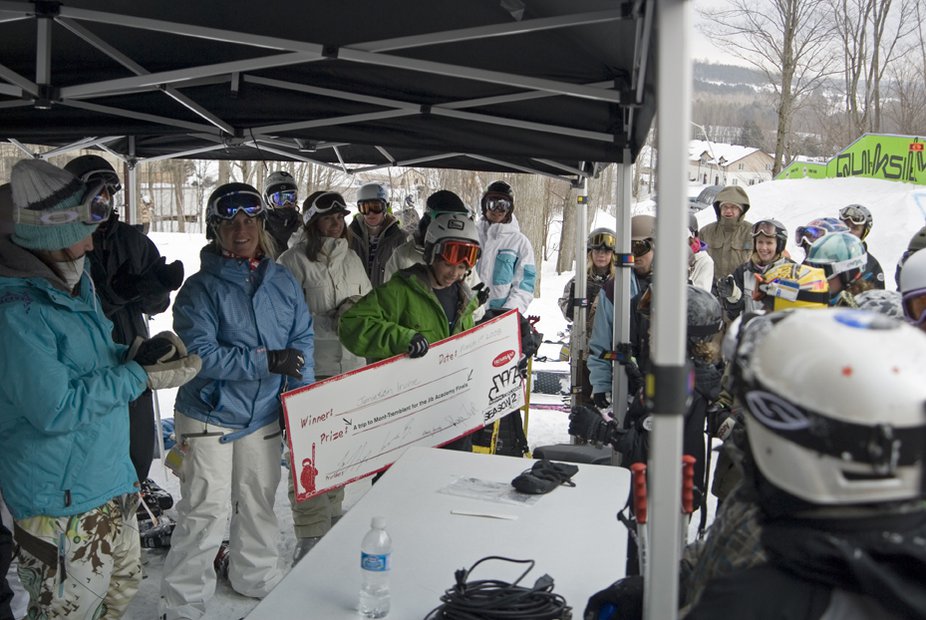 Best Trick- Kelly "Skinny Jeans"
Gallacher,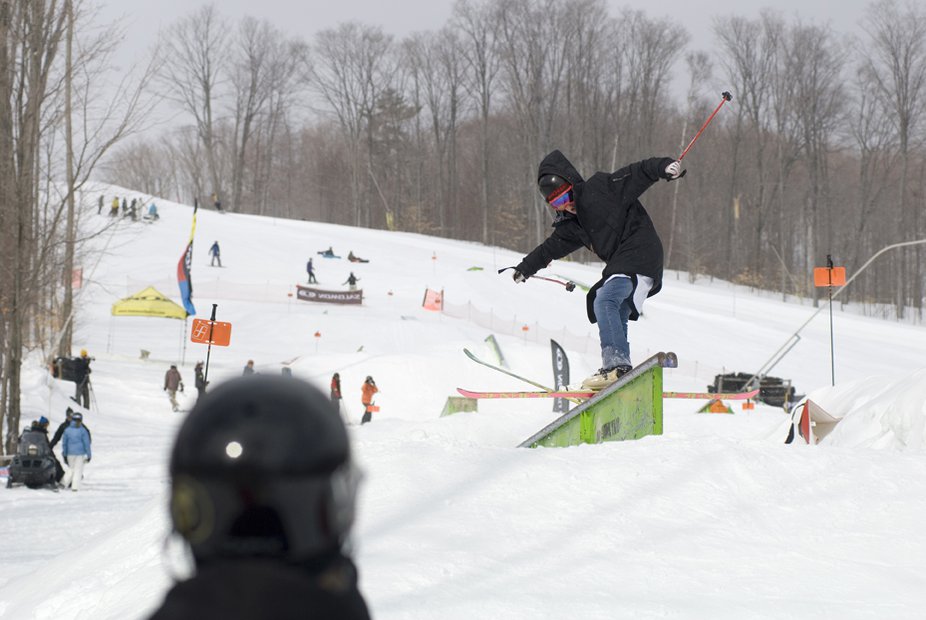 Best Bails-Noah
Hellreich,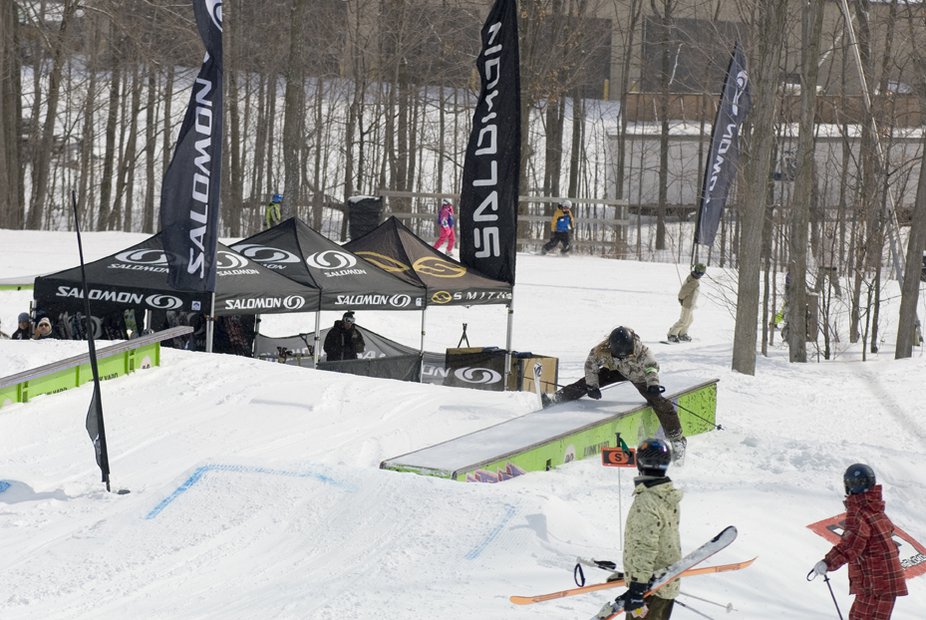 Friend of Ski Patrol-Elliot
Galbraith, Giver Award-Jared Sutton,
Yeah Girl-Stephanie Bourque, and
four final awards for Coaches Choice,
Kaya Turski's pick-Guillaume de Milleville, Iannick B-Zach Hellreich, Denise
Jaworsky's choice-Matthew Bourque, and Dave Bishop's choice-Carl Tusz.
Jamieson
Irvine will be traveling to Mont Tremblant for the final Canadian Jib
Academy stop on March 30th
during the Telus Spin Symposium. The Mont Tremblant winner will win the prestigious
trip to Mammoth, California
for the world finals where they will spend 5 days with the Salomon
International pro team!
Big
thanks to Mount St. Louis Moonstone,
Smith Goggles, SBC Skier Magazine, Salomon Coaches and Crew, and the volunteers
who made the event a huge success!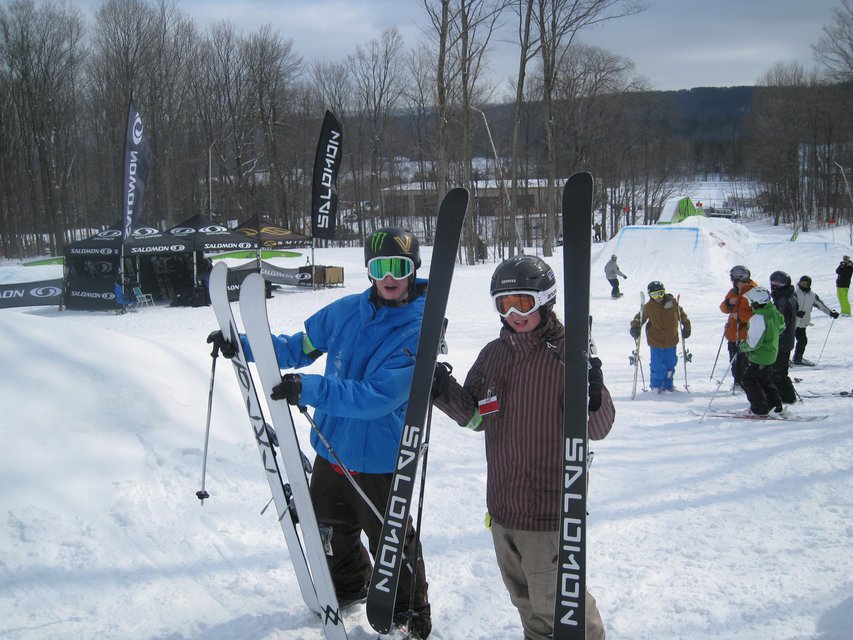 The Salomon Jib Academy will be back in action March 22nd
at Canada Olympic Park, Calgary, Alberta http://www.canadaolympicpark.ca
and March 30th at Mont Tremblant, Mont Tremblant, Quebec http://www.tremblant.ca.
There are
still a few more spots for the upcoming events. Online pre-registration is
available at http://www.jibacademyregistration.com
and will be limited to 50 participants per Canadian tour stop.