For Immediate Release:
Contact: Vinnie Lewis
802-464-4013
vlewis@mountsnow.com
Mount Snow's Carinthia - Opens First Superpipe on the East Coast
WEST DOVER (December 29, 2009) – With a constant snow fall on the Mount Snow Valley for a 24 hour stretch Elia Hamilton and Ken Gaitor continued plowing through weeks of snowmaking in the superpipe that will host the finals of the Winter Dew Tour in February. At 125 hours of work it was time to call it open, so the first pipe on the east coast belongs to Carinthia. At 10am this morning it was official and the first rider of the season dropped in on perfect walls.– Toyota Championships on February 4-7, 2010.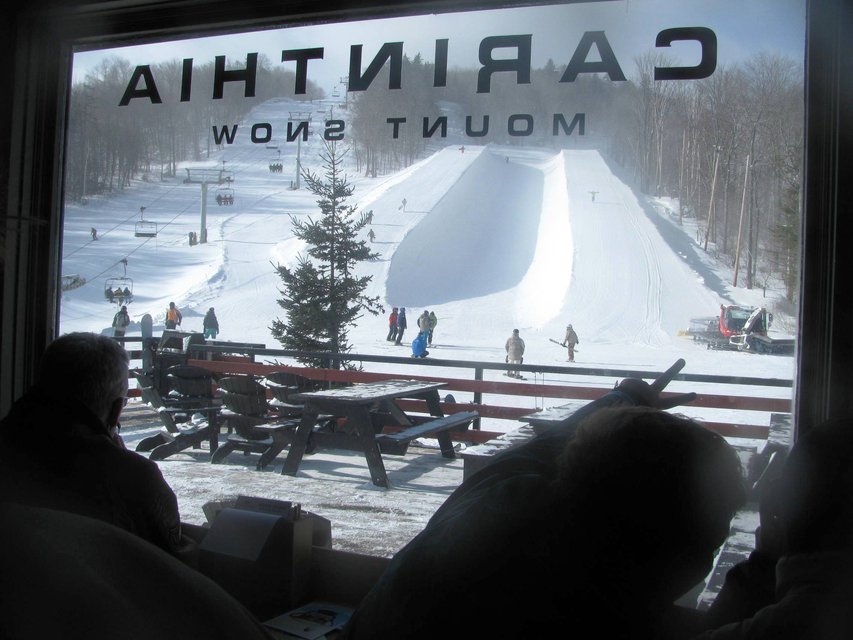 This pipe measures over 400 feet long and has 16 foot walls. It will be open to the public through the Martin Luther King holiday and then shut down and built larger for the Winter Dew Tour
The December 29th opening is among the earliest in Mount Snow's history. Even with warm temperatures in November that forced a later than expected snowmaking start, Mount Snow's commitment to freestyle terrain and Peak Resorts investment in state of the art snowmaking has shown it is well ahead of the competition. No other east coast mountain has a pipe open at this time.
"The process of building a pipe usually takes over a month from start to finish. We were able to make it happen in less time this year with constant snowmaking and long hours of overnight building. In the end its well worth it, now we move to Mineshaft and Inferno" said Ken Gaitor, terrain parks manager.
Carinthia currently has over 55 features on more than 67 acres of trails, by far the east coasts leader in freestyle terrain. The opening of the superpipe this early further cements Mount Snow's dominance of freestyle terrain in the east.
For the latest information on what's happening at the #1 park on the east coast check
http://www.carinthiaparks.com or call 800-245-SNOW.