Alarm set at 02.20, taxi at 02.30 am. 2 hour drive to Albany airport. Early morning flight to Detroit at 0600 am.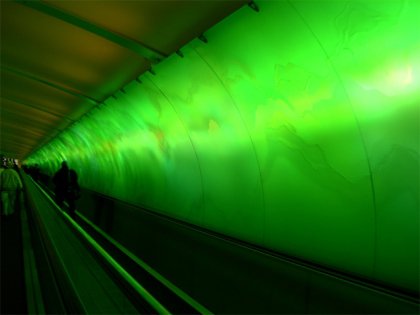 Funky tunnel between gates in Detroit. Unfortunately, halfways through the tunnel every passenger was denied access to the gates, and all flights were grounded. The people staying at the gates were evacuated. Nobody knew why though. My flight were 1 hour late, but I got on it after a lot of waiting.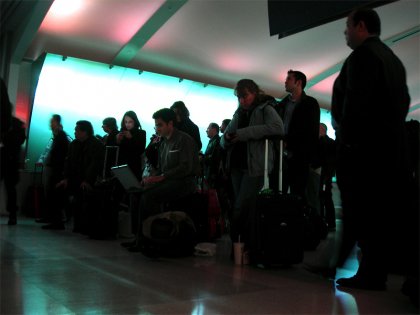 Frustrated people in Detroit.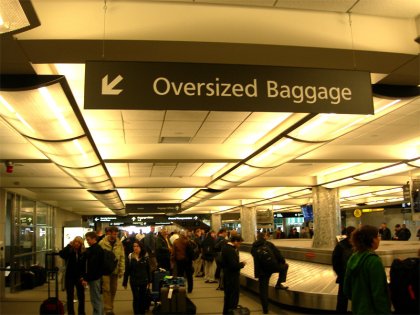 Denver. A lot of traveling allready, eventhough it is just 10 in the morning. Heavy bag and boardbag, boots and backpack. Wish I was a swimmer, not a skier.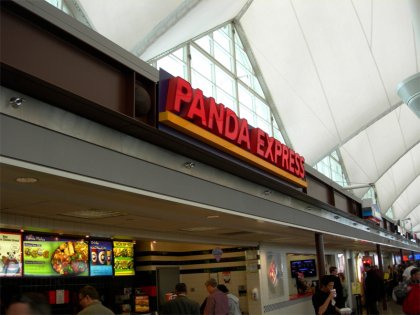 Panda Express. Best chineese food ever!!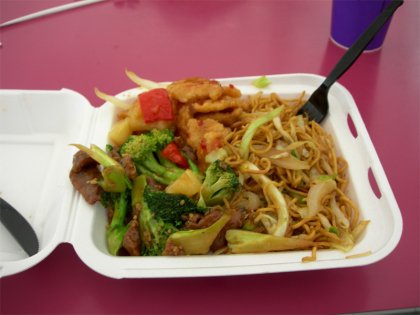 Yummy!!
I have to kill two more hours before I am on my way to Norway via Frankfurt!! Weeehoo